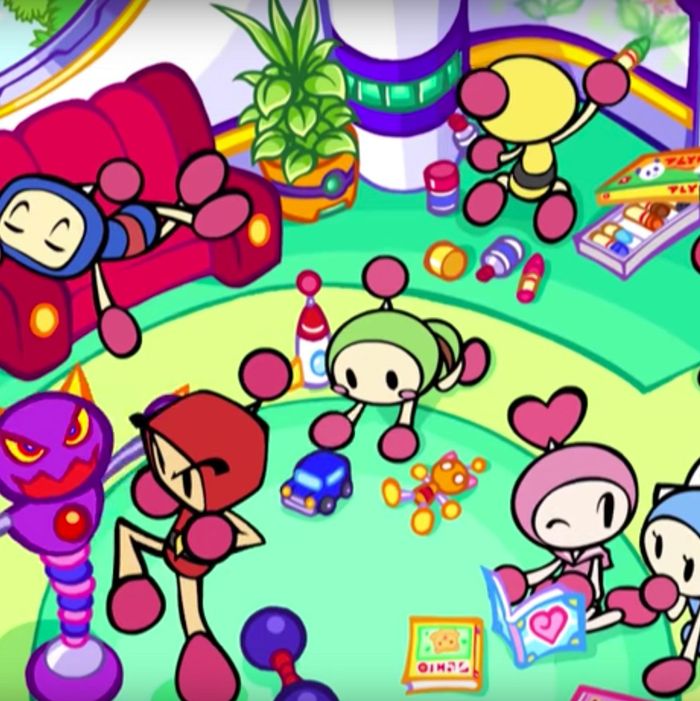 The Switch, Nintendo's first console since 2012's Wii U, arrived in stores last Friday (and then quickly disappeared). I really like it (even if parts of it still feel rushed). The highlight of the system is The Legend of Zelda: Breath of the Wild. A stunning open-world adventure game, it shows how Nintendo's obsessive game-design philosophy and willingness to experiment wildly with a 30-year-old franchise can come together to create something that leapfrogs everything else available on the market.
But! There are seven other launch titles for the Switch, and maybe you'll want to take a break from Zelda to try them out. Here's a little about each of them. A quick note: Some of these titles are only available as downloads via Nintendo's online store, and the Switch has just 32 GB internal memory — which isn't a ton. If you downloaded every game available on Nintendo's online store right now, you'd run out of space. If you plan to primarily download games, the Switch supports microSD storage cards. Grab a decent one from SanDisk or Samsung to bulk up your storage capabilities.
1-2-Switch
($49.99)
A series of 28 mini-games, 1-2-Switch is really just an extended demo of everything the Switch's detachable motion-controlled "Joy-Cons" can do. Players compete in odd mini-games like milking cows, guessing how many "marbles" are in a Joy-Con, or rocking a baby to sleep. The price tag is a little steep, and it's curious that Nintendo didn't just include the game with the console, but get a few friends over and open up a bottle of something high-proof, and I'm sure you could have an enjoyable evening.
Snipperclips
($19.99)
If you're looking for a good two-player game, try Snipperclips. Each level is a physics puzzle, and the key to solving them is slicing away parts of the other player's body. (Your characters are very cartoony, so it's not quite the body-horror nightmare you may be imagining.) The game succeeds because it's fun when you manage to figure out the sequence you need to complete a level, but even more enjoyable when you screw everything up spectacularly.
Fast RMX
($19.99)
Anyone with an F-Zero itch to scratch should turn to Fast RMX. It has everything you want out of futuristic racer: shiny buildings, lots of speed boosts, and floating cars that look more like speedboats than anything else. Fast RMX does interesting things with color-switching — you'll need to swap the color of your car's engines on the fly to match the color of speed boosts, which is the difference between success or failure. It starts simple and quickly gets tricky, even feeling like a rhythm game at times. It also shows off what smart developers can do with Switch hardware — the game runs buttery smooth at 60 frames per second both on mobile and when docked on your TV.
Super Bomberman R
($49.99)
The Bomberman franchise is ancient (it debuted in 1983) but the basics are remarkably unchanged: You and other players run around a maze-like arena, planting bombs. They explode, and you do your best not to get blown up with them. The selling point for the Switch is that you can play via local multiplayer. If multiple people have Switches and are all on the same Wi-Fi network, you can get up to eight players playing simultaneously. During my time at a press event, it was pure chaos and a lot of fun. (There's also a single-player campaign mode, which, uh, is there if you want it, I guess.)
Shovel Knight: Specter of Torment
($9.99) and

Shovel Knight: Treasure Trove

($24.99)

Shovel Knight, which was released three years ago to tremendous acclaim, has become the gold standard for retro platformers in the 21st century, taking everything fun about old-school 8-bit games and updating it with just enough modern game mechanics to make it not quite as maddeningly difficult as its forebears. If you haven't played Shovel Knight, grab Shovel Knight: Treasure Trove, which has the original and every expansion. If you've already plowed through the first Shovel Knight and its various expansions on other systems, just grab Shovel Knight: Specter of Torment, an edition of the Shovel Knight saga that's exclusive to the Switch.
I am Setsuna
($39.99)
I am Setsuna (the "am" is lowercase in the title; I don't know why) is here for anyone jonesing for a throwback Japanese RPG. Fans of Chrono Trigger or Super Nintendo–era Final Fantasy games should feel right at home — though the game offers up a significantly more somber and tragic story than your standard JRPG.
Just Dance 2017
($59.99)
Leave your dignity at the door for this game, which will see you holding a Joy-Con in each hand and attempting to follow along to onscreen dance moves. You'll need to match what the dancer's hands are doing, and be judged accordingly to how good (or poor) your dancing skills are. There are worse ways to spend time acting foolish with some friends.