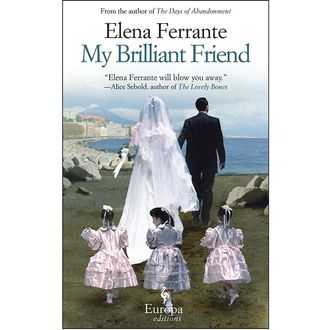 Good luck casting a perfectly terrible Nino.
That adaptation of Elena Ferrante's Neapolitan novels we heard about last year is really, truly happening. Per the New York Times, Saverio Costanzo (Hungry Hearts) has signed on to direct and help write the 32-episode series, which will cover the elusive Ferrante's four linked novels My Brilliant Friend, The Story of a New Name, Those Who Leave and Those Who Stay, and The Story of the Lost Child. The adaptation will be shot in Italy, in Italian, and written by a team of Italian writers with the help of Ferrante herself, whom Costanzo plans to talk with via email. Italian producer Wildside, which also produced The Young Pope, is in talks with American and Italian broadcasters. The series is expected to air in 2018.
Update March 30: HBO has picked up the adaptation of My Brilliant Friend, which it will produce alongside Wildside, Italian network RAI, and Fandango. The series will start shooting – in Italian, thank the heavens – in Naples this summer.