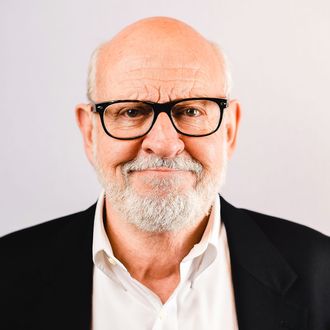 Frank Oz.
Photo: Matt Winkelmeyer/Getty Images
Though Fozzie Bear might have been bummed when Kermit broke the news that ABC had cancelled its reboot of The Muppets, the original Fozzie puppeteer, Frank Oz, was probably not as shocked. In an interview with Variety, Oz revealed that he only watched the first 15 minutes of the prime-time, not-meant-for-kids series. When asked why he stopped watching, he explained, "I felt the show wasn't true to the characters. There was a purity in each character that was vital. I felt that purity was being moved around to areas that didn't feel right." Oz put the blame squarely on the writers, saying, "My brothers, my sisters, were in there [as the puppeteers]. They did the very best they could. But essentially, they were working with scripts that other people wrote." Oz thought that if the puppeteers were allowed more room to riff, the one-season series might have lasted longer.
Oz, who is also a director (Little Shop of Horrors, What About Bob?) is currently at the South by Southwest Film Festival for the premiere of his new documentary Muppet Guys Talking: Secrets Behind the Show the Whole World Watched. Oz originated many famous puppets, including Miss Piggy, Grover, Cookie Monster, and Yoda. Read the full interview here.