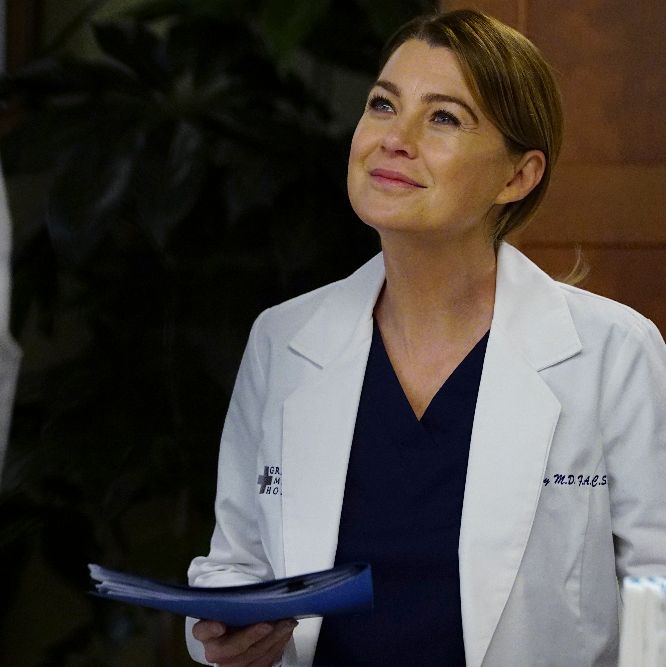 Ellen Pompeo as Dr. Meredith Grey.
Photo: Richard Cartwright/ABC
After 13 years of prime-time dominance, one might assume that Grey's Anatomy creator Shonda Rhimes — a.k.a. the reigning queen of ABC's Thursday drama block — has relaxed a little in front of her talent. Not so much, Grey's actress Chandra Wilson told Vulture at the show's PaleyFest panel event in Los Angeles on Sunday night.
"Her mind never stops," gushed Wilson, adding that she's still "in awe" of her showrunner, more than a decade since they first collaborated on the series' pilot, and even after having directed 15 episodes of Grey's herself. "To run something with your name on it that has this many branches and all this focus … I've learned from her."
During the panel, Wilson also reminisced about the second-season episode in which her character, Dr. Miranda Bailey, gave birth — and how a line in that episode, "Stop looking at my vajayjay!" prompted a nickname that nearly became a household word the next day. "It turned into something really kind of incredible, the whole 'vajayjay' thing," Wilson said of the series' catchy pet name for vaginas. "I'd also just had a son myself [at the time], so I was able to remember what labor pains were and where I put my legs."
Sadly, Rhimes wasn't able to attend the PaleyFest event, but that didn't stop the rest of the cast from reflecting on their favorite Grey's moments and sharing their hopes from the rest of the show's thirteenth season.
Justin Chambers misses McDreamy (and McSteamy)
When a fan asked which fallen character Chambers, who plays Dr. Alex Karev, misses most, he said departed actors Eric Dane and Patrick Dempsey's iconic heartthrobs Dr. Mark Sloan and Dr. Derek Shepherd. "I love them, I miss 'em," he said of the departed characters, lovingly dubbed McSteamy and McDreamy, respectively.

Debbie Allen's favorite part of the show is having "mad old sex with Dr. Webber"
The TV icon, who plays Dr. Catherine Avery, and James Pickens Jr., who plays Dr. Richard Webber, shared a brief kiss onstage before she promised a season finale that fans wouldn't stop talking about: "I'm telling you right now, the end of this season is hot, honey. Hot."

Ellen Pompeo wants to make fans cry in her upcoming directorial debut
"I was a little nervous about the technical aspects of directing," Pompeo said about the episode, set to air March 30, in which Maggie's (Kelly McCreary) mother dies. "The death of a mother is something so quintessentially Grey's Anatomy. How I lost my own mother at a very young age … it's a subject matter I was going right into," she said. "I couldn't wait to make everyone cry."

Kevin McKidd wants more scenes with the male actors
Although McKidd (Dr. Owen Hunt) clearly enjoys playing Caterina Scorsone's significant other (regardless of the level of dysfunction of Owen's onscreen relationship with Dr. Amelia Shepherd), the actor said he's ready for a little more screen time with his fellow dudes. "Any of the men!" he said. "Whenever I have a scene with a guy I'm like, 'Oh my God!'"

Sorry, there's no drama on the set
"It's lighthearted," actor Jesse Williams, who plays Dr. Jackson Avery, told the crowd of their work environment. "We crack a lot of jokes and save the drama for what's onscreen. We talk a lot of shit."