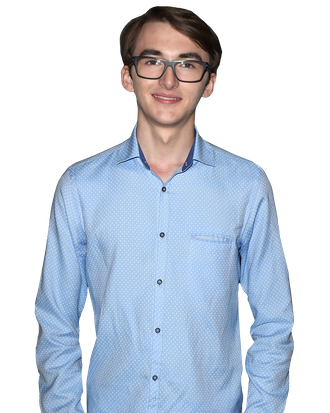 Photo: Kevin Winter/Getty Images for Live nation Entertainment
Isaac Hempstead Wright, fresh off shooting season seven, is in full cheerleader mode for Game of Thrones this week. On Tuesday, he showed up to support composer Ramin Djawadi's live concert tour stop at Madison Square Garden. On Thursday, he helped announce the premiere date for GOT on Facebook Live, encouraging fans to literally watch a block of ice melt for ten minutes, ostensibly to learn the return date of July 16. Before the show at MSG, Wright gave Vulture a mini-tour of the concert's production setup, chatted about stage fright, and what should be on the cast's bucket list before the show wraps for good.
With all these video screens during the concert, this would be a great way to represent how Bran sees his weirwood tree visions, the ones that flash by so fast.
Yeah! It would be really cool. Does he have any control over it?
Perhaps they can do it on the next one.
We need a whole Bran spinoff tour. I'm up for that. I could play piano! Wait, no. No. God, no. I'd love to, it would be great, but at the same time, there are 25,000 people who are going to be here, and I might have an actual heart attack playing live in front of them. I do get terrible stage fright. I've been playing piano since I was 8 or 9, but I hated it to begin with. My mom forced me to play it, and I was close to giving up, close to saying, "Stop making me do this. I hate it," and eventually it just clicked and I loved it, and it was my favorite thing in the world. I remember one occasion at school, playing a piece, and I was literally halfway through it, it was going really well, but then I messed it up a bit, and I just froze. It was one of the most mortifying moments I've ever had! And so I'm always quite anxious about performing in public. More recently, I'm getting into jazz, and playing jazz, which is much more relaxed. You don't have people at the front looking through the score, checking that you got the E-flat.
But you can't go wrong with Game of Thrones music. We could arrange that in many different ways. I love "Light of the Seven," because that's the first time the piano's ever been used in the show's score. And it's such a key moment as well. I think it's a really clever use of the instrumentation there, to suddenly have this totally foreign sound, for their world, in such a pivotal scene. I haven't actually learned that song on the piano yet, but the really clever part of it is how the cello and the organ and all these different things move in and out, in a minimalist fashion. All the tunes Ramin has done are really wonderful because they're not really in the medieval genre. They're not just one thing. Hearing him play it with an orchestra is pretty spectacular. Hey, I'd play that at Madison Square Garden if they asked me! [Laughs.] But my knees would be knocking. And I'll need like four years notice to get ready! [Laughs.]
There are so many people in the cast who are musical …
Yeah! We've got Natalia Tena, who has a band. Thomas Brodie-Sangster's in a band, and he plays guitar. We've got Jacob Anderson, Grey Worm, who's a rap artist. We've got DJs, too. Kristian Nairn, of course, is a top-notch DJ, and he used to play the organ. So it's quite nice. We used to joke that Bran and Hodor should start their own musical troupe, so how cool would it be if we formed a Game of Thrones band? We need to get together and jam. Hodor and Bran and Jojen and Meera jamming along with Coldplay. That would be insane! The thing is, we're all from very different musical backgrounds, so there might be some in-fighting there.
Maybe the solution is karaoke nights for the cast instead?
Yes! That could be good. I can definitely do that. We haven't done that yet. Me and my friend Dean [Chapman], who plays Tommen, we sort of sing to each other. Silly things. Or the Clash. That would be our jam. I can sing, but I can't sing well. I remember a carol service once, and my mom said to me, because I was singing so badly, "Look, darling, just mouth the words, because this is embarrassing for all of us." [Laughs.] But yeah, I think we should do a karaoke night! We're coming up to the last season…
So you need ways to send it out with a bang …
Every experience we have not yet had together, we need to have them quickly. Karaoke night is high up on the list now. I think a bunch of people are talking about getting a tattoo together. Getting the "O" with the three lines through it. I don't know really quite know how we're going to do that. Or where. [Laughs.] But I'm going to rule foreheads out. Foreheads are definitely out of the question, for sure. And I think it would be a laugh if we all went on the Game of Thrones tour, the kind they do in Belfast of all of our shooting locations. Go on the bus, like the tourists do. I don't think they're great tours [laughs] because they struggle to show you anything we've used off set.
I hope when it's all done, they will let people on the sets look around, because it will no longer be a secret, and the sets are just truly works of art. There is a lot of stuff that needs to be preserved. The amount of collective hours, all the time and detail for these massive set pieces, should be some sort of museum exhibit.
Or maybe what they did for Harry Potter, re-creating Hogsmeade?
Yeah, exactly! Or something like the behind-the-scenes tour. Because they have the exhibition where they take all the costumes around. But they need a big, proper base for all of this stuff. That would be good. I need to talk to the marketing department about this. [Laughs.] But if we could have tattoos, karaoke night, and a museum, that would get us started.
What has the mood been like on set? Were you guys feeling celebratory enough to do this kind of stuff, or was it a little sad, like you're saying good-bye?
I mean, it's definitely going to be weird, especially for me, since I've been doing this for seven years. It's been a key part of my life. So to think of it ending at all is just so bizarre. But it's also exciting, because we'll get to start something new. A whole other world of possibilities. But to not come in and see the same faces, to see the same crew, and the same irreplaceable actors, it's going to be really sad. And so there is that wistful atmosphere on set at times, and people going, "Oh, we're so close!" The actors pop in and out, they might not be there for two years at a time, whereas the producers, they've literally been living on set in Belfast. So I think they're probably ready to call it a day, and not be quite so nostalgic. They want to go home and actually sleep!
This interview has been edited and condensed.