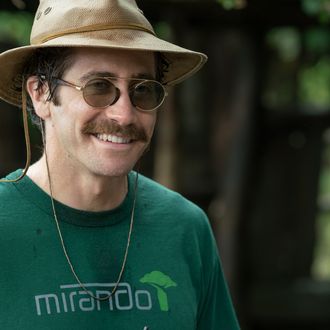 Okja.
Photo: Jae Hyuk Lee
South Korean filmmaker Bong Joon-ho's last movie, Snowpiercer, was a revelation, a bizarre sci-fi masterpiece that followed the last remaining elements of humanity as they hurtled around the frozen world on a train, the poor living in squalor, the rich in luxury. Both allegory and action extravaganza, Snowpiercer had a little something for everyone, and it was one of the best films of 2014.
Now, Netflix is preparing to release the director's new film, and it seems equally as fascinating and distinctive. Okja is the story of Mija, a young girl living in the mountains of South Korea, and Okja, a massive animal who happens to be her best friend. When Okja's taken by a corporation led by Tilda Swinton (reprising her partnership with Bong after a remarkable turn in Snowpiercer), Mija sets out on a rescue mission.
Here we have exclusive images from the film, showing Swinton as CEO Lucy Mirando; Jake Gyllenhaal as the heavily mustached "zoologist, TV personality, and face of the Mirando Corporation Dr. Johnny Wilcox"; and Mija, played by newcomer Ahn Seo-hyun. They'll be joined by Paul Dano, Giancarlo Esposito, Steven Yeun, and Lily Collins, in case the prospect of watching Swinton, Gyllenhaal, and a gigantic animal named Okja wasn't enough for you.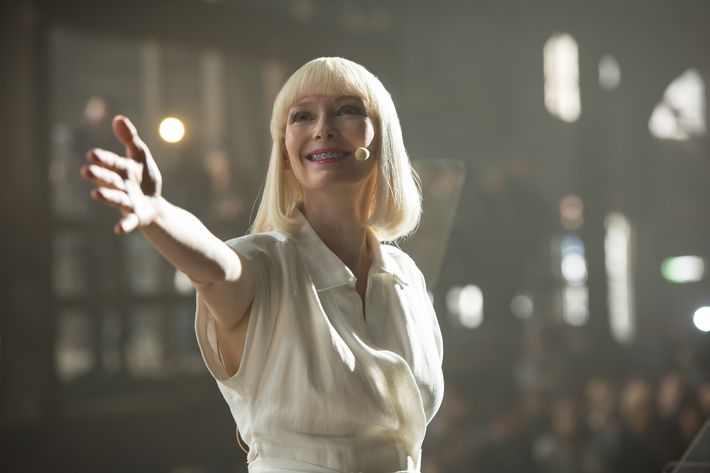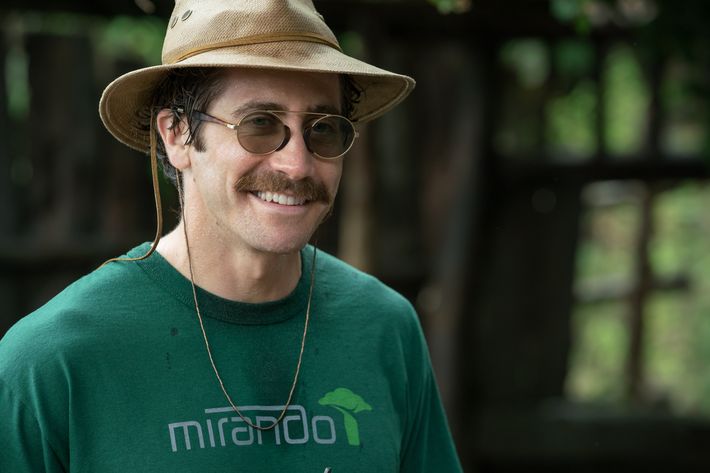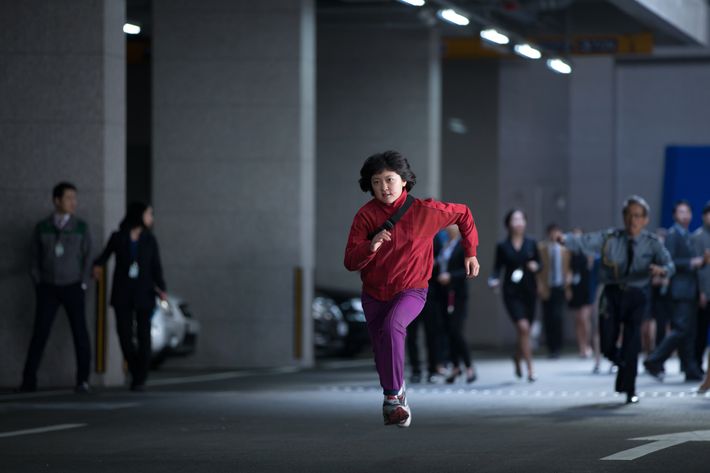 Okja hits Netflix on June 28; here's the teaser trailer.