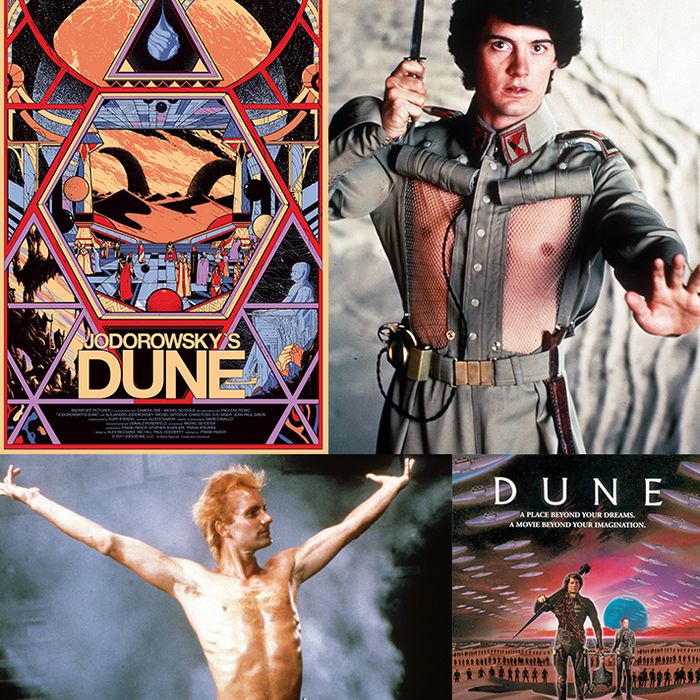 The recent news that Denis Villeneuve, the Oscar-nominated director of Arrival, will helm a big-screen adaptation of Dune is a good-news-bad-news proposition. The good news: Villeneuve has an excellent track record. The bad news: Dune, the 1965 science-fiction novel by Frank Herbert, has long intrigued talented directors, only to leave their dreams in tatters. In the past 50 years, no less than Ridley Scott, David Lynch, and Alejandro Jodorowsky have taken runs at the sprawling novel, with disappointing, and occasionally catastrophic, results. Here, we present a time line of the pitfalls, near bankruptcies, and premature deaths that have greeted those foolhardy enough to tackle it.
1965: Frank Herbert writes Dune, an award-winning epic about interstellar factions feuding over a precious "spice."
1971: Film producer Arthur P. Jacobs, responsible for the Planet of the Apes film series, acquires the film rights to Dune.
1973: Jacobs dies at age 51.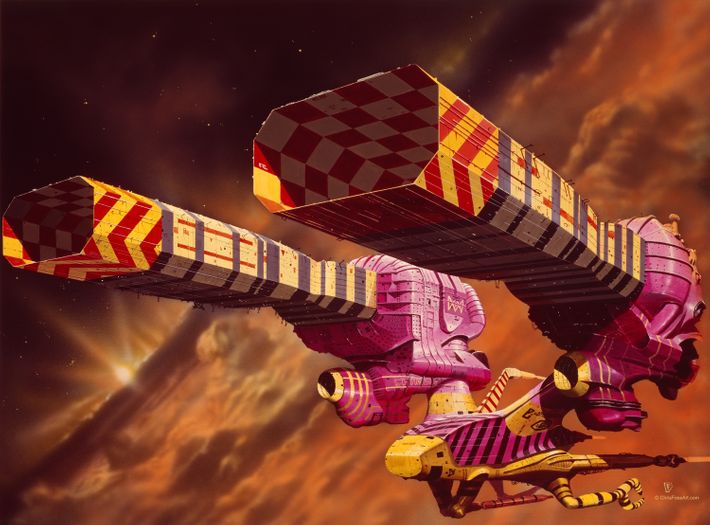 1973: The Dune film rights are acquired by a group of French film producers on behalf of Alejandro Jodorowsky, the director of cult hit El Topo. Jodorowsky tries to enlist, among others, Pink Floyd, Orson Welles, and Salvador Dalí as collaborators, but his ambitious project fails.
1976: Producer Dino De Laurentiis, who produced Fellini's La Strada and Barbarella, acquires Dune's film rights.
1977: Star Wars becomes a national phenomenon, stoking a market for space epics.
1979: De Laurentiis hires Ridley Scott, fresh from the success of Alien, as his director. "Dune would be a step very, very strongly in the direction of Star Wars," Scott says. But when his brother Frank dies unexpectedly, Scott drops out. He goes on to direct Blade Runner instead.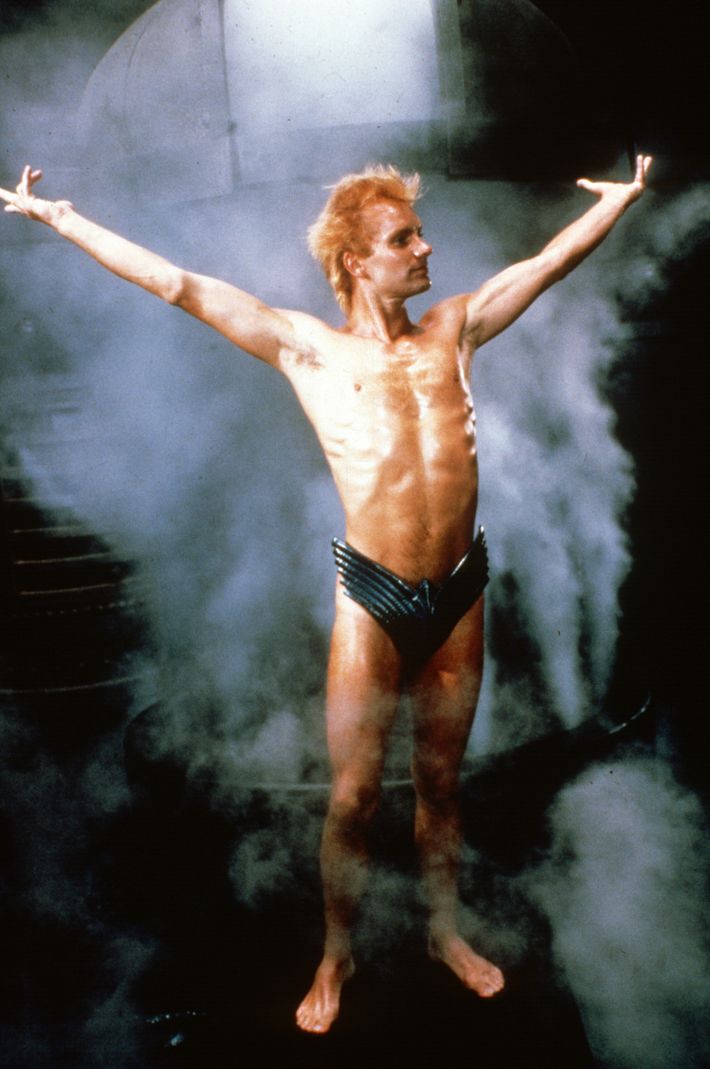 1981: De Laurentiis approaches David Lynch, director of The Elephant Man, to adapt Dune. Lynch accepts, turning down a concurrent offer to direct The Return of the Jedi.
1983: Principal photography on Dune begins in Mexico. The film features then-unknown Kyle MacLachlan and Sting. The soundtrack is by the '80s band Toto, known for the hit song "Africa."
1984: Lynch's Dune is released and is a theatrical disaster. Costing $45 million, it grosses $31 million and is savaged by critics; Roger Ebert calls it the worst movie of the year. Writer Harlan Ellison later says, "It was a book that shouldn't have been shot. It was a script that couldn't have been written. It was a directorial job that was beyond anyone's doing … and yet the film was made."
1986: Dune author Frank Herbert dies.
1986: Stung by his experience, Lynch retreats to small-scale filmmaking, reuniting Dune stars Kyle MacLachlan and Dean Stockwell in Blue Velvet, which turns out to be a career-making masterpiece.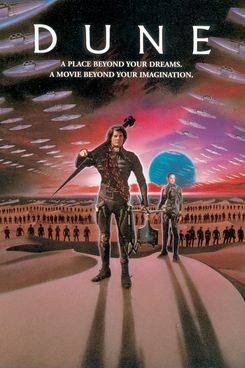 1988: As was common with movies at the time, an even longer, three-hour version of Lynch's Dune is recut for TV. A clumsy prologue is added that uses concept art from the film. Lynch disavows this version, forcing producers to attach the pseudonymous "Alan Smithee" as the director's credit. Lynch also removes his name from the writing credit, replacing it with "Judas Booth."
1996: The film rights are acquired by Richard P. Rubinstein, who produced Dawn of the Dead and Pet Sematary.
2000: A Rubinstein-produced TV-mini-series version of Dune airs on the Sci-Fi Channel to generally good reviews. It wins two Emmys.
2007: A group of Spanish students releases a four-minute trailer for a fan-made version of Dune that was seven years in the making. The trailer is removed from YouTube at the request of the Herbert estate, and the film is never released.
2008: Paramount attempts to set up a new adaptation of the novel. Peter Berg and Pierre Morel (Taken) are attached as directors, but after four years the project is abandoned.
2013: Jodorowsky's Dune, a documentary about that filmmaker's early attempt to make Dune, premieres at the Cannes Film Festival to excellent reviews. Ironically, Jodorowsky's Dune is, to date, the most critically successful film associated with Dune.
2016: Legendary Films acquires the film and TV rights to Dune.
2016: Denis Villeneuve releases Arrival, which earns an Oscar nomination for Best Picture. In interviews, he says, "Dune is my world."
2017: Villeneuve is hired to direct a new adaptation of Dune.
*This article appears in the March 6, 2017, issue of New York Magazine.