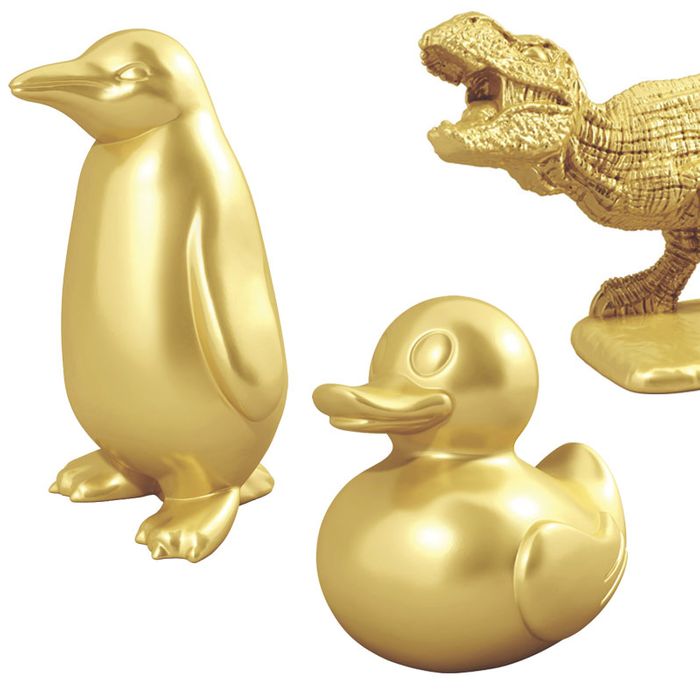 Better get used to these guys.
Photo: Hasbro
Welp, we knew this day would come, because there are no such things as cobblers or seamstresses or … wheelbarrow wheelers anymore. That stuff is so 1935 (the year Monopoly was invented, duh). Now that Monopoly has held a vote on which game pieces should make the cut, and consequently given the classic boot, thimble, and wheelbarrow pieces the ax, we must say good-bye to our Monopoly past, and say hello to some new unlikely animal pals: a Tyrannosaurus rex, a penguin, and a rubber ducky. Sure, two birds may seem a bit silly to you, the average Vulture reader, but 4.3 million people from 146 countries voted them in. If you think these new tokens are bad, at least the winners weren't a winking emoji, a hashtag, or a clunky '80s-style cellphone, which were just a few of the 64 contenders. Monopoly takes long enough without having to explain the "hashtag" piece to grandma for 45 minutes.
Welcome to the future, everyone. Soon, your children's children won't even know what a stupid thimble is. This is just one step in the right direction.