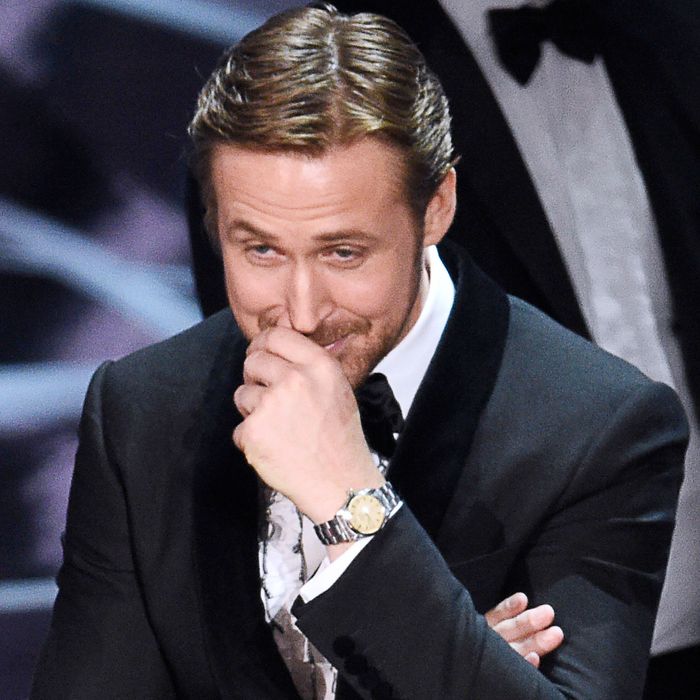 Laugh it up, Gosling.
Photo: Chris Pizzello/Invision/AP
The Great 2017 Oscars Best Picture Debacle will forever be burned into our memories, with Moonlight taking the top honor after it was erroneously first announced that La La Land had won. It was a memorable end to the ceremony, but in between all of the incorrect envelope brouhaha, eagle-eyed viewers of the telecast might've noticed Ryan Gosling — that sensitive, beautiful sap of a man — giggling at the whole situation, providing a nice contrast to all the chaos on stage. What was up with that? "I was watching people start to have this panicked reaction in the crowd," he explained, according to Entertainment Tonight. "Guys were coming on with headsets and I felt like someone had been hurt. I thought there was some kind of medical situation, and I had this worst-case scenario playing out in my head," he said. "And then I just heard Moonlight won and I was so relieved that I started laughing." Turns out Ryan Gosling, ever the compassionate Canadian, is just as thoughtful as you hoped.