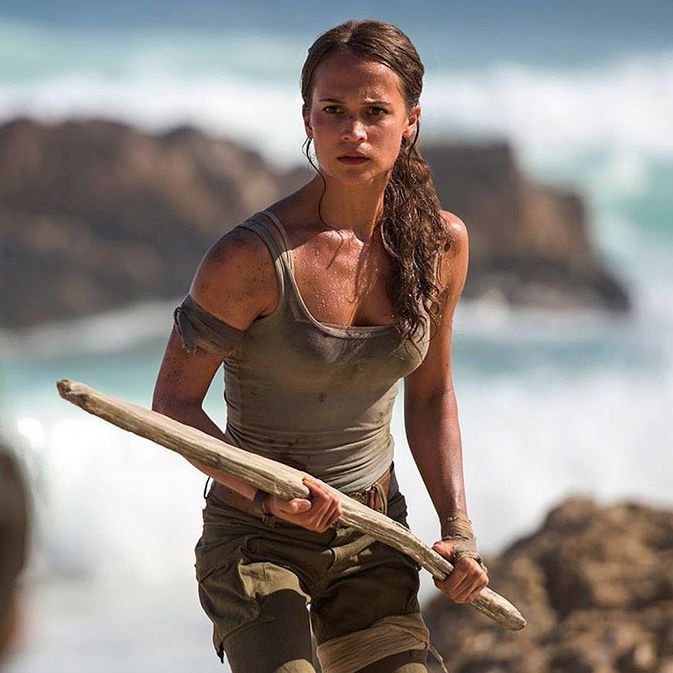 In a twist, the piece of wood actually belongs to Rachel Weisz.
Photo: Warner Brothers
Knitwear is so last season: Alicia Vikander is into cargo pants now. Vanity Fair has unveiled the first look at Vikander's Tomb Raider reboot, in which she stars as a new version of Lara Croft, previously played by Angelina Jolie. This Lara is young, into long pants, and very fond of this one piece of driftwood she found on the beach. The film has the 28-year-old actress playing a 21-year-old Lara who, seven years after her father's death, has "refused to take the reigns of his global business empire" and instead works as a bike courier and takes college classes in London (please tell us she's roommates with Tove Lo). Then, after some sort of necessary inciting incident, she heads to a tomb on the island off the coast of Japan where her father was last seen in order to track him down. It's like Silence, but with (probably) far less priest torture.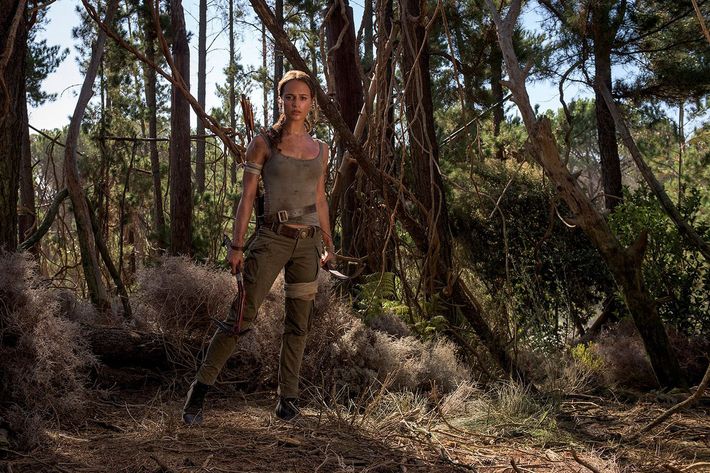 In addition to picking up pieces of wood, Vikander's Croft will also wield a bow and arrow and an ice pick. Do you have snarky things to say about how Alicia Vikander managed to win a supporting actress Oscar for what was essentially a lead performance? Don't bring them up now. She'll shoot you with arrows!