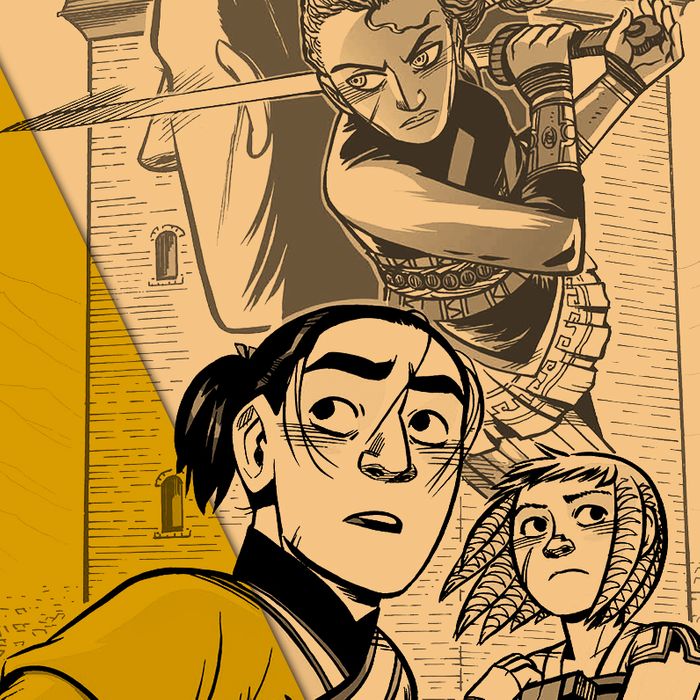 Excerpt from The Nameless City: The Stone Heart
Comic books have become some of the most lucrative sources of intellectual property for film and television in recent years, and 2017 will see the release of a bevy of screen adaptations. But the fact remains that the drawn comics themselves can do things that translations simply can't, yielding more visual experimentation and more narrative ambition — and when you combine well-crafted words and pictures, there's a unique form of printed magic that occurs. Here's a gander at some of the comics we're most looking forward to before summer hits.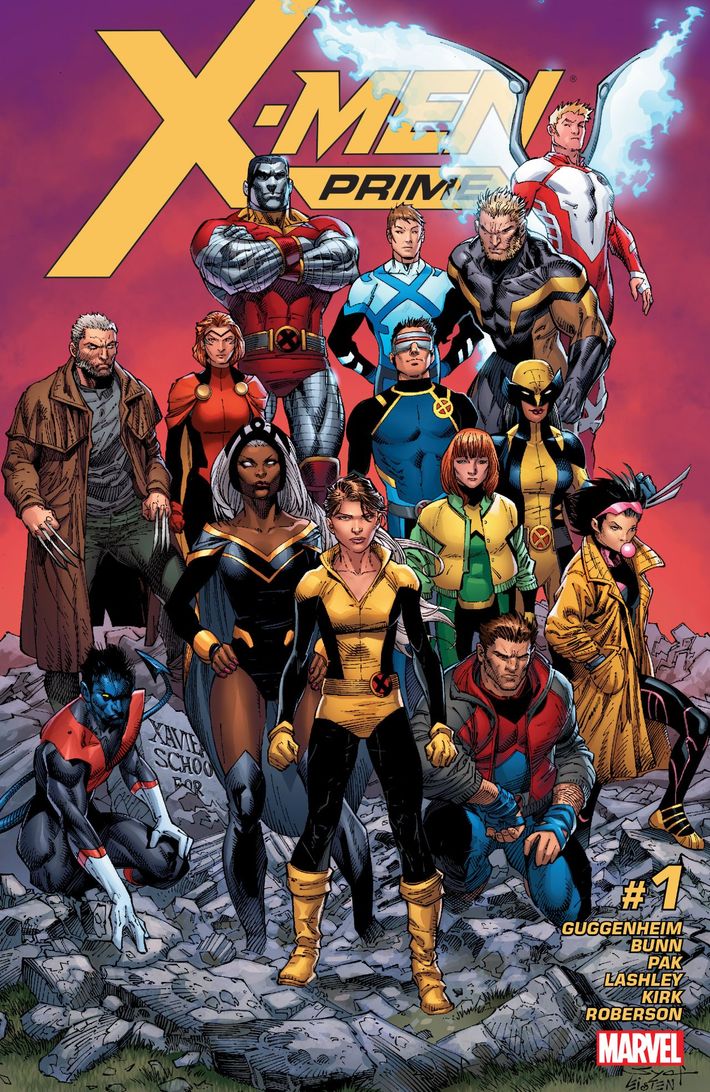 "ResurrXion" by Various, begins March 29 (Marvel)
The X-Men are back, baby. For the past five years, Marvel Comics has been somewhat underplaying their mutants by keeping them on the periphery of major crossover events and excising them from promotional materials. (The chatter is that they did so because Marvel's CEO resents losing the X-Men film rights to Fox many years ago.)

But their X-ile (sorry) seems to be over, as Marvel is pushing a major reboot with the it-only-works-if-you-say-it-out-loud title of ResurrXion. In it, we'll get new incarnations of classic X-Men teams like Generation X, X-Men Gold, and X-Men Blue, as well as solo titles for figures like Cable, Jean Grey, and Iceman. The thing to watch out for here is just how X-men-y the project ends up feeling, as Marvel seems to be eschewing the metaphors about bigotry and marginalization in favor of the rip-roaring sci-fi action of the 1990s. But don't worry, shoulder pads and pouches are still on the outs.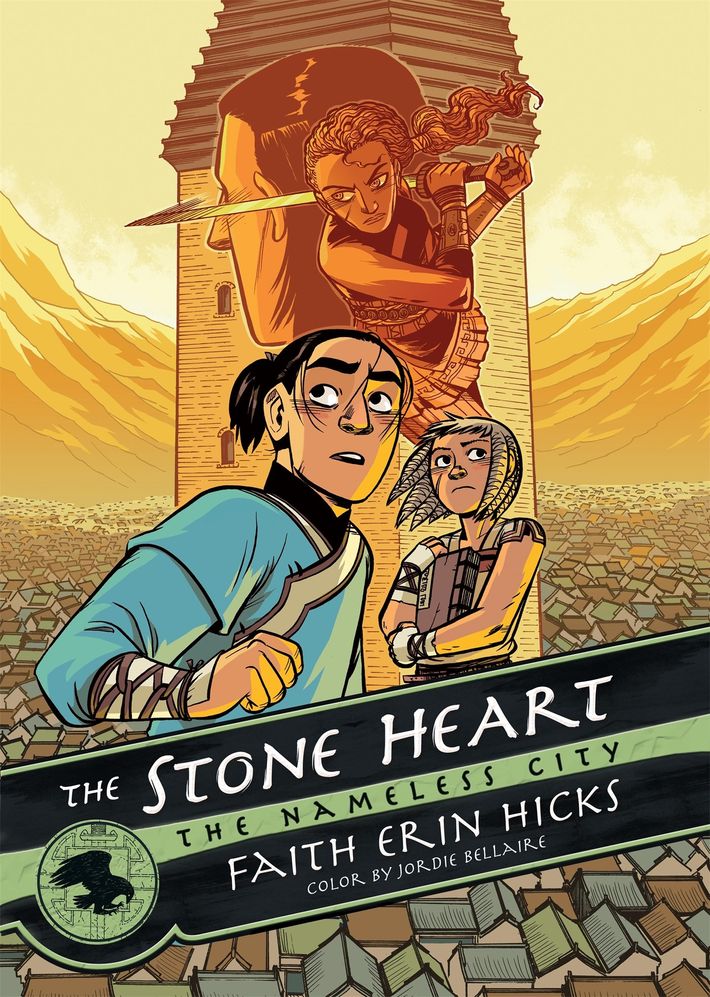 The Nameless City: The Stone Heart by Faith Erin Hicks and Jordie Bellaire, April 4 (First Second)
Last year, Canadian writer-artist Faith Erin Hicks launched a trio of young-adult adventure books with The Nameless City, which was one of the best comics of 2016. With The Stone Heart, she continues the saga, and, like The Bride of Frankenstein or The Empire Strikes Back, the second installment surpasses the first. Set in a dreamlike pastiche of Yuan Dynasty–era China, the narrative once again drops us in the eponymous city and presents more trials and tribulations for a group of youngsters wrestling with the legacies of war and imperial occupation. Hicks's facial acting is superb and her action sequences are startlingly vigorous, and Bellaire reminds us why she's one of the most in-demand colorists in the industry with vivid skin tones and crackling backdrops. As intrigues emerge and relationships fray, we're transported into a milieu at once alien and familiar and drawn into the lives of the ordinary people who populate extraordinary times. Even if you're an adult who's not into YA, this faux-historical tome is worth your attention.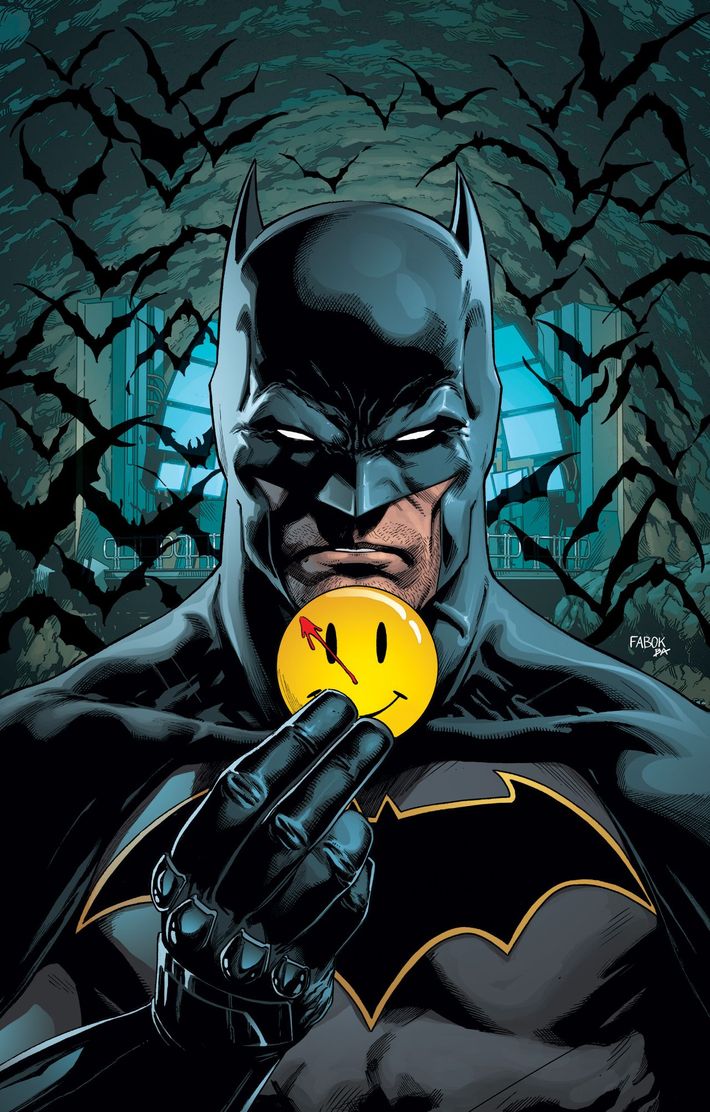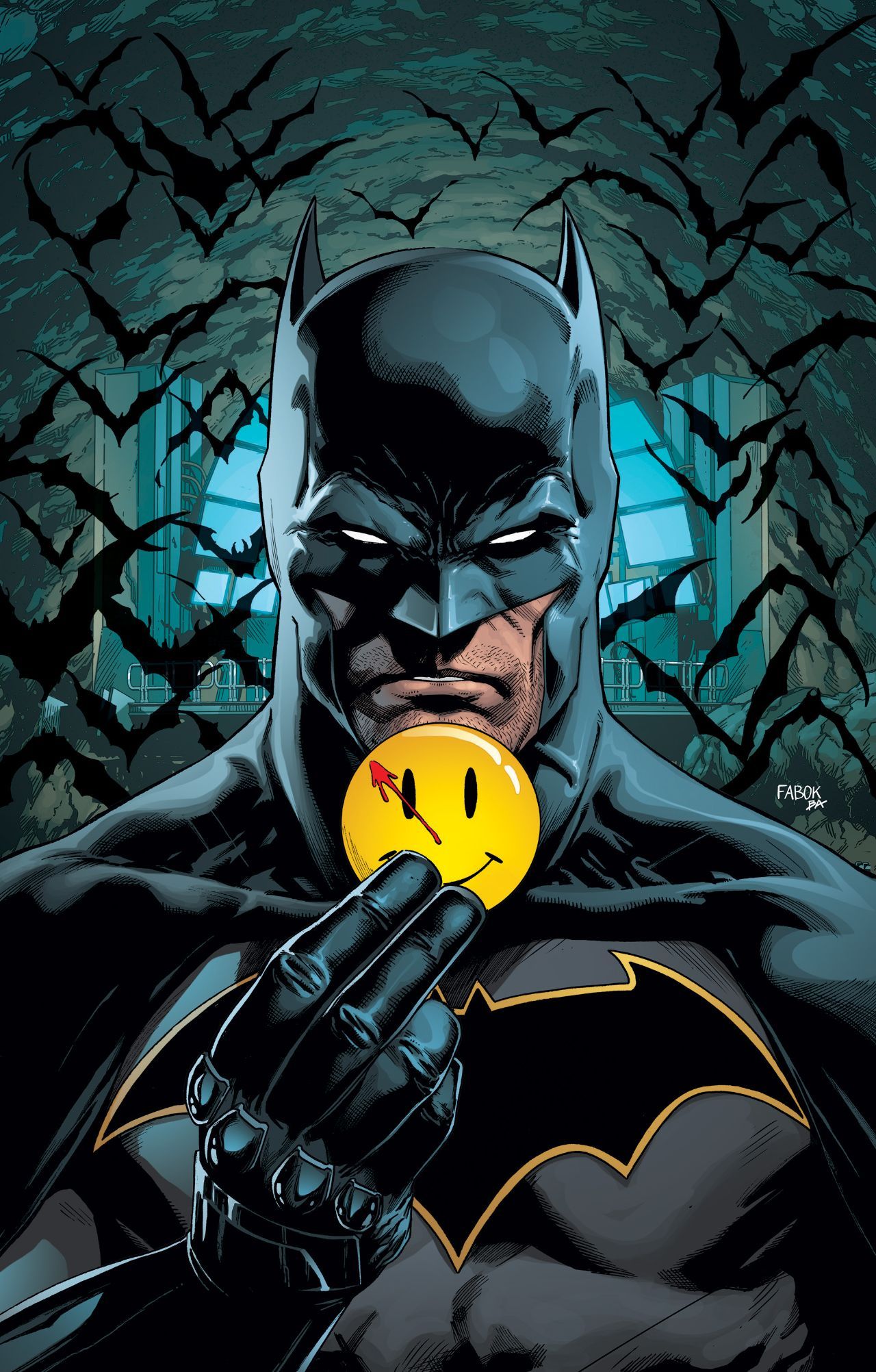 "The Button" by Tom King, Jason Fabok, Joshua Williamson, Howard Porter, et. al.; begins April 19 (DC)
Fair warning: "The Button" has the potential to be an outright disaster — but if it ends up working, it could be one of the most remarkable achievements in recent superhero comics.

Last year, the superhero shepherds at DC Comics launched "Rebirth," an initiative that tweaked aspects of the publisher's fictional universe and, in doing so, teased that the previously stand-alone masterpiece Watchmen would be incorporated into mainstream continuity alongside Batman, Superman, and the like. Subsequently, that plot thread was pushed into the background, but it's emerging with a vengeance this spring with "The Button." The story arc will be a crossover between Batman and The Flash and will, in one way or another, center around the two characters' investigation of a bloody smiley-face button that can finally explain the Watchmen developments. The reason to have hope is the presence of Tom King and Joshua Williamson, two talented scribes who may be able to avert the catastrophe of staining the legacy of Alan Moore, Dave Gibbons, and John Higgins's Watchmen and could, instead, use it as a building block to tell a new kind of story. Cross your fingers and keep smiling.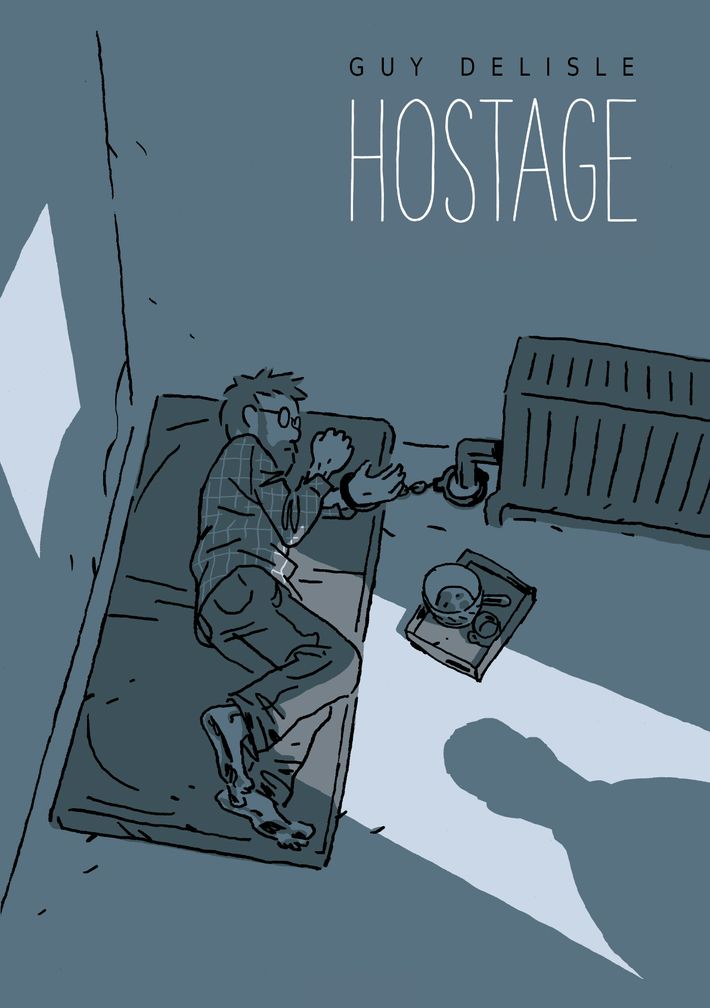 Hostage by Guy Delisle, April 25 (Drawn + Quarterly)
A graphic artist's life is usually a solitary one, spent slaving away at a drawing board for countless hours while the world circles around them. It's no wonder, then, that Guy Delisle is able to so vividly render the life of a man in solitary confinement. This true-life account depicts the experiences of a man who was kidnapped while working for Doctors Without Borders in the Caucasus and subsequently held for months without contact with the outside world. Somehow, Delisle — best known for travelogues like Shenzhen and Pyongyang — is able to make that agonizingly uneventful period riveting by subtly pushing the boundaries of the comics medium. We're forced to focus not on epic action or contrasting character designs, but rather on the smallest movements of a hand, a mouth, or a beam of light. Hostage, like the experience it depicts, is a long haul at more than 400 pages, but the endeavor is worth every ostensibly dull moment.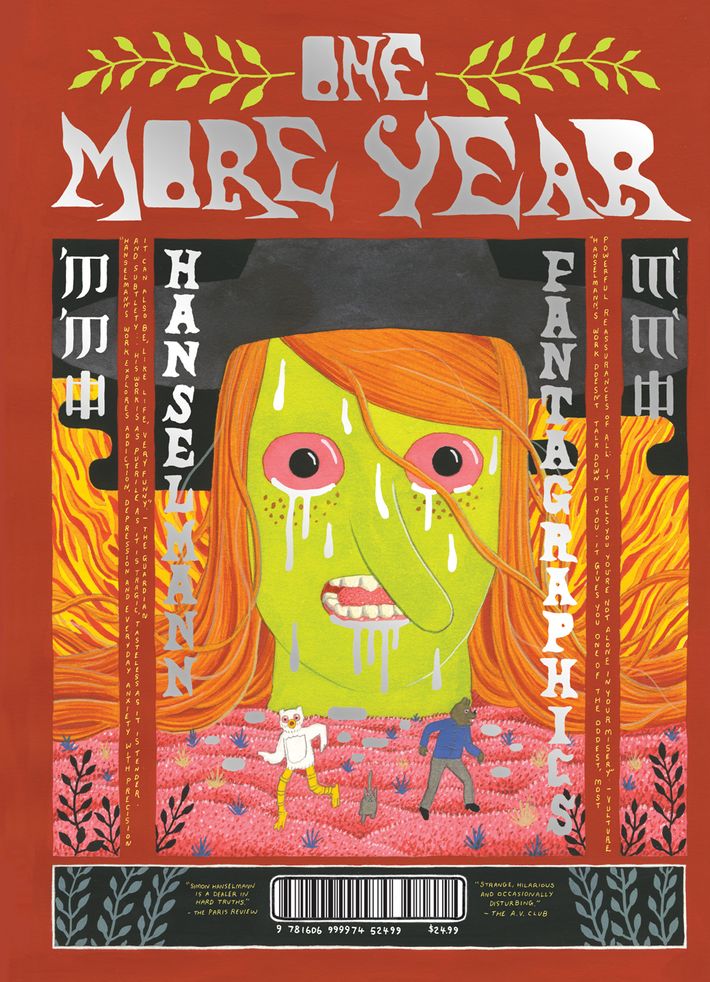 One More Year by Simon Hanselmann, April 26 (Fantagraphics)
In recent years, Simon Hanselmann has proven to be one of the greatest living cartoonists, and what's odd is that he's done so with comics that are, at first glance, relentlessly conventional. In One More Year — as with his past two collections Megahex and Megg and Mogg in Amsterdam — he tells tales about a set of immature and addicted misfits named Megg, Mogg, Owl, and Werewolf Jones, and the narratives are conveyed with simple sequences of square panels, clear figure drawing, and realistic backdrops. But don't let the straightforward nature of One More Year deceive you — it's an astoundingly well-crafted and punishingly heartfelt depiction of mental illness and codependence, one that also manages to make you laugh uncomfortably at the horrible decisions made by the characters you're watching. The use of longstanding visual and narrative tropes only serves to draw you in more and make each disaster all the more relatable.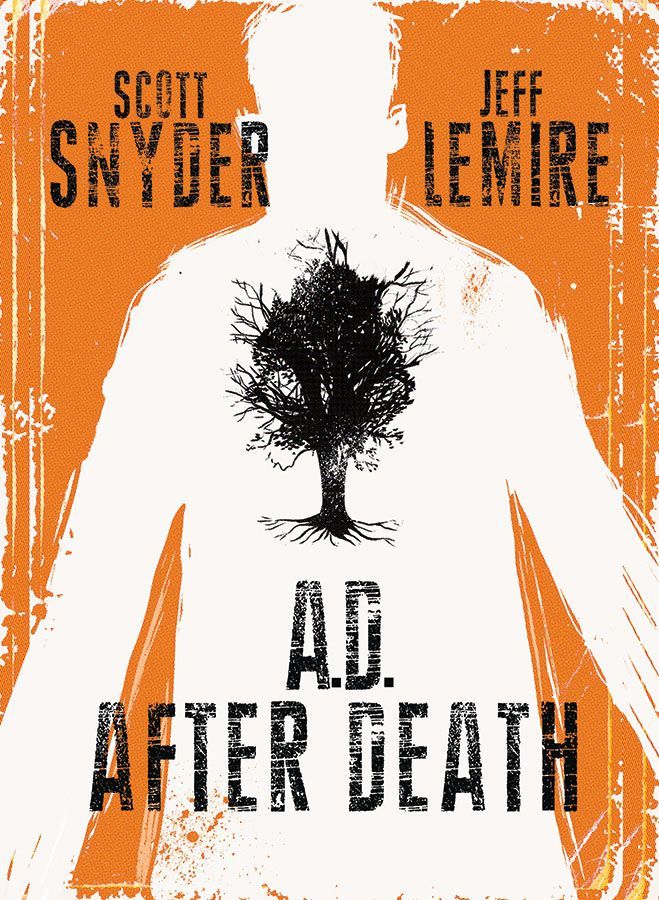 AD: After Death by Scott Snyder and Jeff Lemire, May 17 (Image)
An extremely simple concept provides the foundation for this sweeping tale by superstar creators Scott Snyder and Jeff Lemire: What if we cured death? But is that really the concept at the center? Or is it the notion that regret is fundamentally unforgettable? There are no easy answers to any of these questions in AD: After Death, leaving the reader to pore over every word and image, in search of meaning and structure. It's an experimental bit of impressionism, done in the form of long prose passages followed by comics-format portions, all of them written by Snyder and illustrated in effervescent watercolor by Lemire. It follows the unnaturally long life of a professional thief who gets swept up in the death-killing project and finds confusion and mystery many centuries afterward. There have been few books like this ever made, and the formal ambition is rivaled only by the content's eerie impact.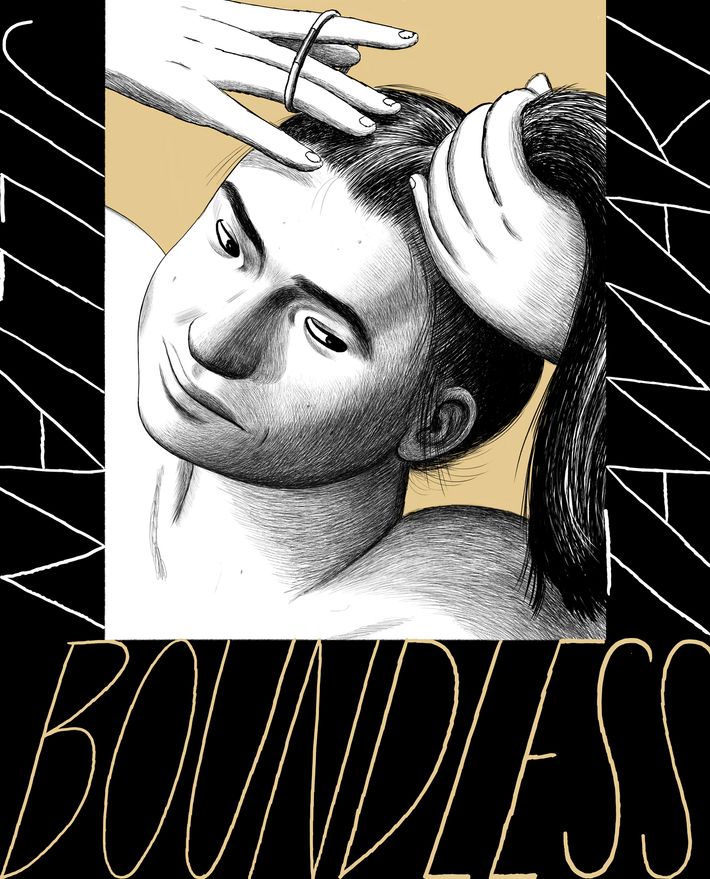 Boundless by Jillian Tamaki, May 30 (Drawn + Quarterly)
With her latest book, Jillian Tamaki boldly emerges as a new titan of the comics medium. This collection of short fictions — calling them "stories" feels wrong, as some of them are more like meditations and others are like diary entries from parallel universes — presents a series of individuals just trying to survive in a world that makes decreasing amounts of sense with each passing day. We get vignettes about a mysterious, six-hour-long audio file that becomes a brief cultural phenomenon and then a literal cult object; a "mirror Facebook" of unknown provenance that shows you the life of what may or may not be your doppelgänger from an alternate reality; and an account of a narrator's personal relationship with an entirely made-up movie called Body Pods. Each is rendered with a distinctive visual approach synced to the aesthetic of the tale; with each passing illustrative shift, it becomes more apparent that Tamaki has a range that is rare among cartoonists. The whole endeavor feels like Adrian Tomine meets Jorge Luis Borges, while also feeling like nothing we've seen before.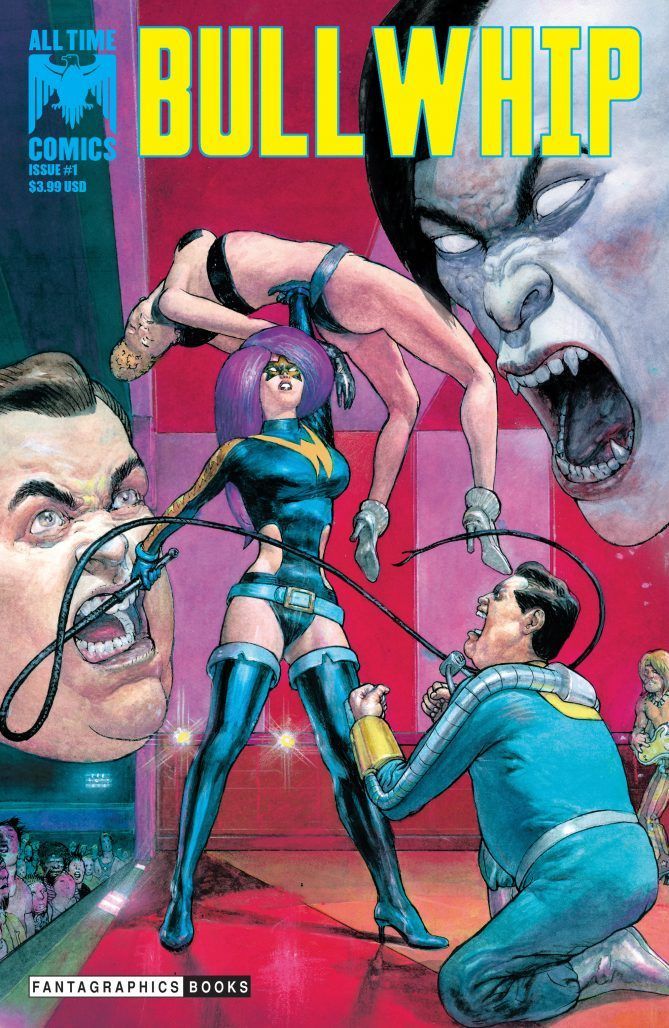 "All Time Comics" by Josh Bayer, Herb Trimpe, Al Milgrom, Ben Marra, et. al.; ongoing (Fantagraphics)
One of the most surprising announcements of the past year in comics was Fantagraphics' declaration that it was launching its own superhero line. For those not in the know, Fantagraphics has historically been one of the most vehemently anti-superhero publishers in the industry, regularly publishing pieces in its periodical The Comics Journal that decry the genre's intellectual and artistic bankruptcy.
Nevertheless, they've kicked off a shared superhero universe called All Time Comics, under the writerly guidance of indie creator Josh Bayer and the visual might of Ben Marra and legendary artists Al Milgrom and Herb Trimpe (for whom this is his last published work, as he died in 2015). The line features characters with such deliberately overblown names as Crime Destroyer and Bullwhip, and the art and writing are pure pulp. The whole thing is a love letter to a variety of past eras in comics, from the big-guns '90s to the crudely drawn '40s. The work is best viewed with one's tongue firmly in one's cheek, but if you have a high tolerance for camp, you'll squeal for what you're perusing.