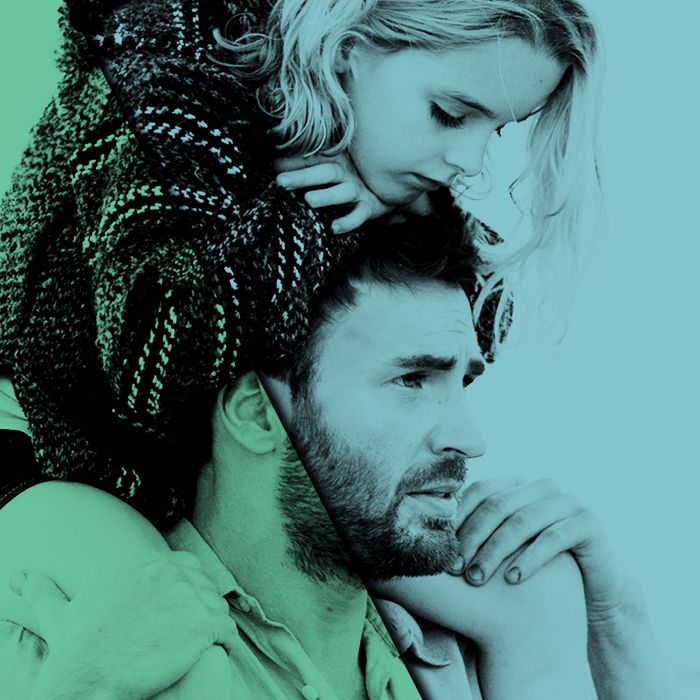 Is Gifted the spring-iest movie of all this spring's movies?
Photo-Illustration: Vulture and Photos by Fox Searchlight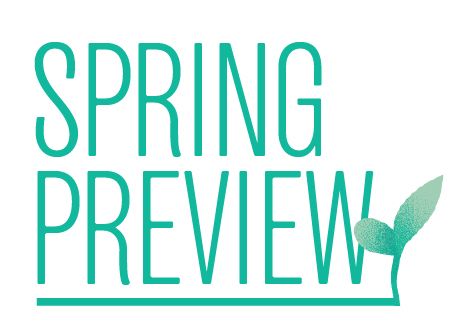 After slogging through a long and arduous awards season, we've made it to spring. The slate of movies released in March and April deal in nostalgia (Power Rangers) and science fiction (Ghost in the Shell, The Circle), a welcome break from heavy prestige dramas that populate the fall. Until the popcorn movies of the sweaty summer, there are a few oddball comedies to hold us over: Colossal, Anne Hathaway's neurotic monster movie, looks fun, and Gifted will at least add some more Octavia Spencer to our lives. Here are the highlights of the next month-plus.
MARCH 24:

Power Rangers
Red Ranger, Pink Ranger, Blue Ranger, Yellow Ranger, and Black Ranger get the cool-teen treatment. When the gang's alien mentor Zordon (Bryan Cranston) tasks them with homework, extracurriculars, and Earth-protecting, this diverse band of color-coordinated high-schoolers will suit up to battle good-ranger-gone-bad Rita Repulsa (Elizabeth Banks). And I know you've been suffering from a K-2SO–sized sassy robot deficit in your life, so the good news is Bill Hader voices Alpha 5.
Life
Planet Earth isn't enough for some people. "Some people," meaning movie stars: Sandra Bullock, Matt Damon, Matthew McConaughey, and the dynamic duo of Jennifer Lawrence and Chris Pratt have all had their alone-in-space movies. Now, Jake Gyllenhaal, Ryan Reynolds, and Rebecca Ferguson have a thriller with a similar premise: Six astronauts go looking for life on Mars, only to find a deadly little life form that looks like Flubber's evil twin.
MARCH 31:

Ghost in the Shell
The Hollywood adaptation of the classic Japanese manga and anime franchise has been beset by controversy since it cast Scarlett Johansson in the lead role. Though Johansson has said that she would "never presume to play another race," critics call her casting the latest example of Hollywood whitewashing. Still, Rupert Sanders's human-cyborg story is one of the most anticipated movies of 2017, and fans are curious to see how much of the anime's aesthetic survives the transition to live action.
APRIL 7:

Colossal
Anne Hathaway plays Gloria, a woman with a problem. Well, two problems. One of them is a drinking problem — she's a party girl whose boyfriend dumps her after too many nights out — and the other is a big menacing monster problem: Sometimes, somehow, she can control the movements of a Godzilla-like monster stomping through Seoul. "I killed a shitload of people because I was acting like a drunk idiot again," Gloria admits to a friend (Jason Sudeikis). Expect the dramedy, directed by Nacho Vigalondo (Timecrimes) and partly informed by Gamergate and the alt-right, to be totally eccentric and oddball.
Gifted
Mary (Mckenna Grace) is really smart. Advance calculus in primary-school-level smart. She's happy being raised by her uncle Frank (Chris Evans) after her mom's death, until her grandmother steps in and decides that she ought to be raised as a genius, not a normal 7-year-old. The plot seems like typical heartwarming family fare, but there's another twist: This is the movie where Evans met Jenny Slate!

APRIL 14:

The Fate of the Furious
In the words of Tyrese in the trailer's opening seconds, "These guys are taking this personal." The eighth installment of this glorious franchise finds our heroes at a decidedly chill place in life: Dom and Letty are on their honeymoon, and Brian and Mia have retired. But then, Charlize Theron — the ultimate icy blonde assassin — comes to lure Dom back to the dark side in a scheme that threatens to tear his team apart. Expect the word "family" to be uttered approximately 50,000 times.

The Lost City of Z
If Charlie Hunnam's going to be a movie star, this spring is his big chance: The Lost City of Z, an adaptation of David Grann's nonfiction book, is the first of two Hunnam films released within a month of each other. (The other, King Arthur, is out May 12.) The actor plays Percy Fawcett, a British explorer desperately searching for an undiscovered city in the Amazon. He's leaving behind a doubting wife — Sienna Miller, who shouldn't even have to audition for these kinds of roles anymore — to go on the ultimate journey with Robert Pattinson and Tom Holland.
APRIL 21:

Unforgettable
Every few years we need a Fatal Attraction knockoff to keep the world in balance. This time, it's Katherine Heigl versus Rosario Dawson, and our money might be on Heigl (she has a lot more free time now that Doubt's been canceled). Heigl plays a spurned ex-wife who pits her former husband (Geoff Stults) and her replacement (Dawson) against one another. Yep, that certainly sounds like a thriller.

APRIL 28:

The Circle
Finally, Emma Watson gets to be a normal person! Instead of playing a wizard or a burglar or a woman who falls in love with a wildebeest, Watson is plain Mae Holland, who works as a customer-service rep at a tech firm called The Circle. Just like in the classic Ryan Phillippe film Antitrust, it turns out the company's up to no good: Its three founders (Tom Hanks, Patton Oswalt, and a ghostly third) insist that secrets are dangerous and everything personal should be made public, which, as you can imagine, makes for a slightly hostile work environment. John Boyega gets his first big post–Force Awakens role as Watson's co-worker and love interest.
Sleight
Bo (Jacob Latimore) is a street magician, but, like, a cool one. His magic comes from his small magnetic superpower: He can can move lawn chairs and levitate small knickknacks. But when he's recruited to be part of the local drug dealer's (Dulé Hill) crew, he's immersed in a dangerous life of crime, and he'll need to test the true limits of his powers to save his little sister. This could be the best low-budget superhero film since Chronicle.