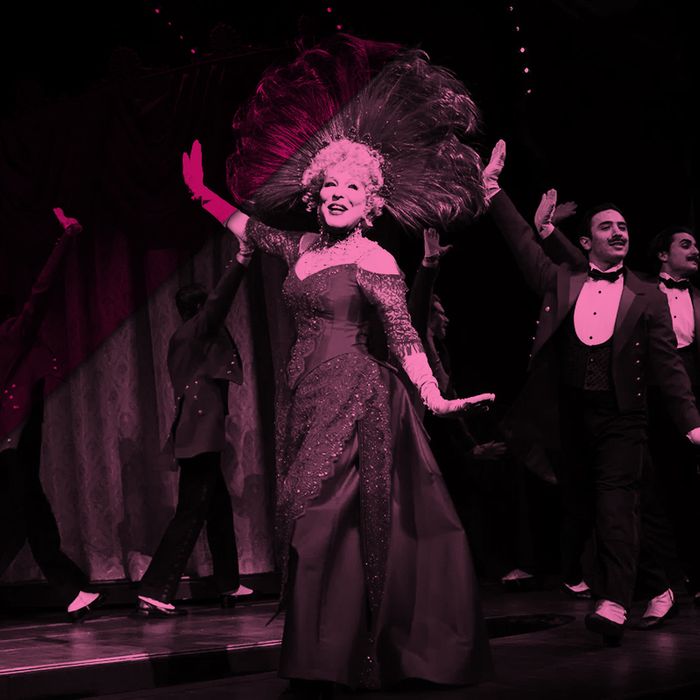 Illustration: Vulture and Photo by Julieta Cervantes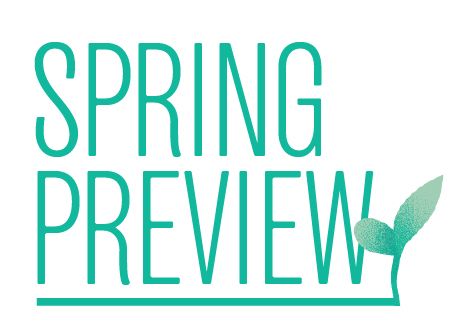 A spring theater preview mostly means a spring Broadway preview, since April is the month in which many of the year's biggest-ticket shows rush the end zone. (To be eligible for this season's Tony Awards, productions must open by April 27.) Even so, a few intrepid Off Broadway shows are taking their chances in the midst of (or just after) the frenzy. Here are six of the former and four of the latter I'm especially looking forward to.
The Play That Goes Wrong, Lyceum Theatre (April 2)
Each political era evolves its own representative form of theater, so it's about time we got a farce again on Broadway. This one, imported from England, is about a very bad production of a very stupid murder mystery. Is it a retread of the classic Noises Off? Who knows? But it will be a relief, at any rate, to laugh at fictional incompetence instead of the real-world kind.
Vanity Fair, Pearl Theater (April 2)
Kate Hamill is making a specialty of adapting classic 19th-century "women's" novels to the stage; her Sense & Sensibility was a fun romp and a huge hit last year. Now she turns her attention to the cunning Becky Sharp and her climb out of poverty in Thackeray's 1848 comic masterpiece. Hamill stars as Becky — a fairly cunning move in itself.
Gently Down the Stream, Public Theater (April 5)
Gay plays today are almost always about young people, like the 20-somethings in Significant Other and last year's terrific Homos: Or Everyone in America. Martin Sherman's Gently Down the Stream features a young person, too — but he's involved in a romance with a man who could be his (gay) father. The different generational expectations these two bring to the relationship are what I'm eager to hear about, especially as espoused by the author of Bent and in the persons of Gabriel Ebert and Harvey Fierstein.
War Paint, Nederlander Theatre (April 6)
As Feud is proving on FX, there's a huge audience for vicious catfights — and this new musical offers one that's deliciously symmetrical in its matchup of beauty magnates Helena Rubinstein and Elizabeth Arden. Delicious too is the pairing of Patti LuPone and Christine Ebersole in the roles; I can't wait to hear how Grey Gardens songwriters Scott Frankel and Michael Korie play to their contrasting forms of vocal genius.
Groundhog Day, August Wilson Theatre (April 17)
No less a dramatist than Stephen Sondheim considered musicalizing this 1993 comedy, about a TV weatherman stuck in a time loop. Ultimately he decided it was perfect as it was, and thus unimprovable. So it's up to the director Matthew Warchus and songwriter Tim Minchin, as well as the movie's screenwriter Danny Rubin, to prove the Great One wrong. How can you not want to know how it turns out? And turns out? And turns out?
Hello, Dolly!, Shubert Theatre (April 20)
Bette Midler, 'nuf said.
The Antipodes, Signature Theater (April 23)
Here's what we know about Annie Baker's latest: nothing. Still, with a knockout ensemble cast including Josh Charles, Josh Hamilton, Phillip James Brannon, and Danny Mastrogiorgio, even a complete pig in a poke of a play by the author of The Flick is a must-see during the final frenzy of the Broadway season.
Six Degrees of Separation, Barrymore Theatre (April 25)
In 1990, John Guare's comedy-drama about a society couple taken in by a grifter playing on their do-good pretensions hit the center of the Zeitgeist like a precision-guided laser. How will that story play out in our rather different, if just as prickly, era of awkward liberalism? Alison Janney stars as Ouisa, the woman duped, and John Benjamin Hickey is her husband; Corey Hawkins is the duper.
A Doll's House, Part 2, Golden Theatre (April 27)
In Lucas Hnath's new play, a kind of sequel to Ibsen, Nora (Laurie Metcalf) comes home to Torvald (Chris Cooper) many years after slamming the door on him. Once there, she is confronted by her now-grown daughter (Condola Rashad) and the maid who raised the girl in her absence (Jayne Houdyshell). The plot is delicious, and with that cast there's reason to hope the drama — a Broadway debut for Off Broadway darling Hnath — will be too.
Pacific Overtures, Classic Stage Company (May 4)
The least performed of Sondheim's five 1970s masterpieces, Pacific Overtures is possibly the most experimental. At any rate, it features the most complicated point of view: It imagines Commodore Perry's "opening" of Japan in the mid-1800s as an American idea of a Japanese take on an American musical. John Doyle, a master parer-downer, is an ideal match for this cut-to-the-bone material.