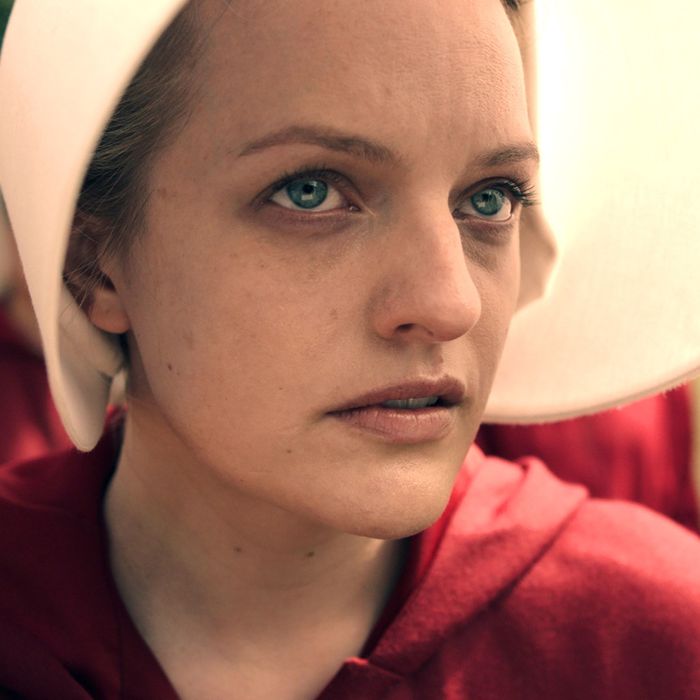 Elisabeth Moss in The Handmaid's Tale.
Photo: Hulu
The spring is probably the most crowded season for TV, particularly when it comes to prestige-y shows that are trying to air to make the cutoff for Emmy consideration. But the biggest show to typically air in the spring, Game of Thrones, is premiering on July 16 this year. So for this week's edition of the Vulture TV Podcast, we take a look forward at what's filling the big, GOT-sized hole this spring, from The Leftovers (which is stealing GOT's plum time slot) to Hulu's biggest swing yet, The Handmaid's Tale.
Tune in to the Vulture TV Podcast, produced by the Slate Group's Panoply, every Tuesday, on iTunes, or wherever you get your podcasts. And please send us your burning TV questions! Tweet us @Vulture or email tvquestions@vulture.com.