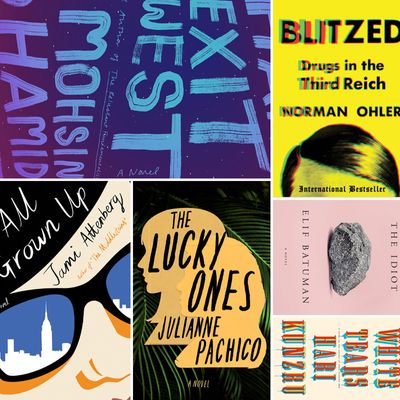 Each month, Boris Kachka offers nonfiction and fiction book recommendations. You should read as many of them as possible.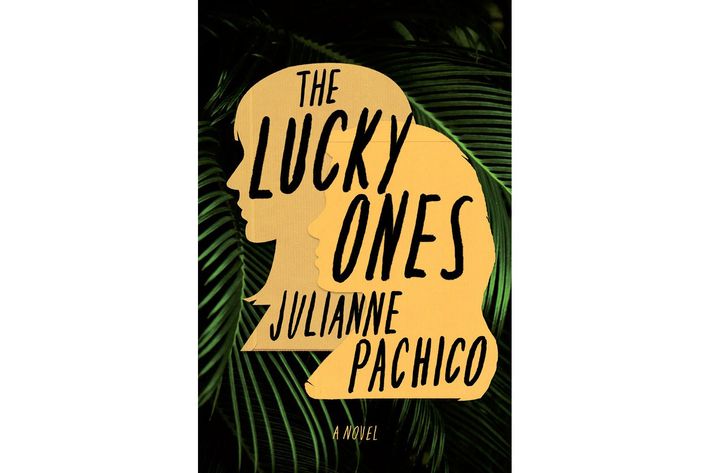 The Lucky Ones, by Julianne Pachico (Spiegel and Grau, March 7)
Like the incomplete jigsaw map of Colombia that comforts a coke-addled New York fashion student in "Honey Bunny," Pachico's collection of linked stories captures a world in fragments — specifically the troubled South American country's upper crust during 20 years of drug war. As Colombia now settles into weary peace, one of its émigrés mines the ruins cleverly, painfully, and often beautifully: an abducted teacher reenacts Hamlet in a FARC prison; a warren of rabbits survive on coca leaves in a ransacked estate; and that immigrant FIT student salves her wounds with her homeland's terrible export.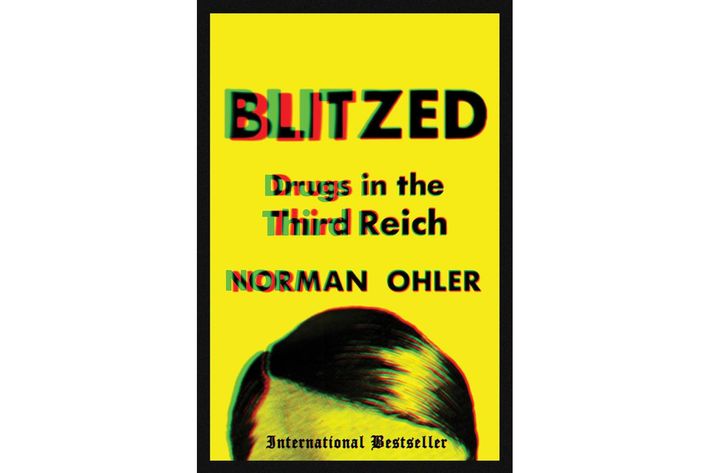 Blitzed: Drugs in the Third Reich, by Norman Ohler, trans. Shaun Whiteside (Houghton Mifflin Harcourt, March 7)
Ohler's reputation precedes him; the German novelist's debut work of scholarship, about how the Nazi war machine ran on crystal meth and Hitler got high on coke and opiates, was already a bestseller in Germany and the subject of Stateside profiles last year. And why not: He brings storytelling vigor to an unexplored corner of Hitlerology (albeit with a little less scholarly rigor than a few dissenting historians would like). Mordant and casual even in translation, it's easy to mainline (with a pinch of salt mixed in).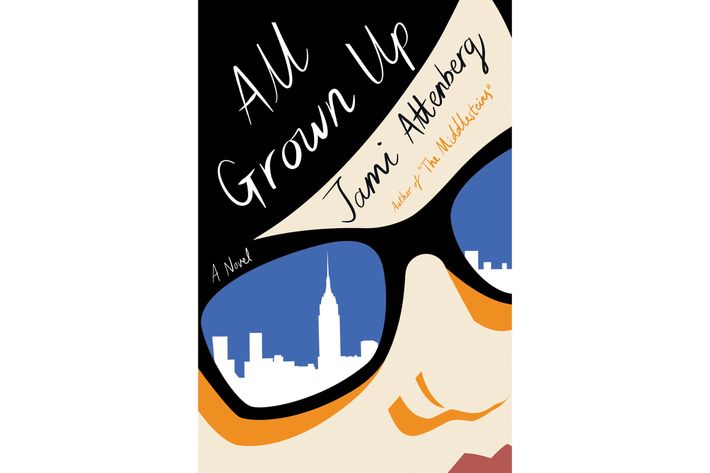 All Grown Up, by Jami Attenberg (Houghton Mifflin Harcourt, March 7)
Following up on a clever and popular family dramedy (The Middlesteins) and a zippy historical novel (Saint Mazie), Attenberg freshens up another well-worn subject, New York single womanhood on the brink of 40. With a flair for understatement and crack timing, she makes Andrea Bern immensely flawed but highly resilient and self-aware, capable of reflecting on the lack of ballast in her life without drowning in clichés or Issues. It's essential to the story that Andrea is unreservedly single; what makes it so good is that she's absolutely singular.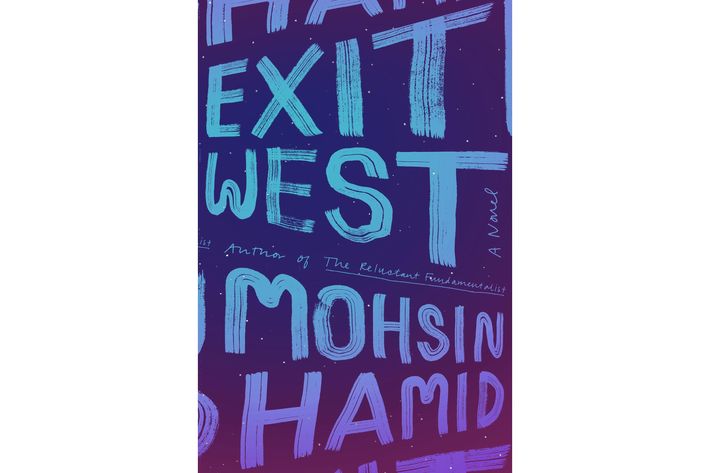 Exit West, by Moshin Hamid (Riverhead, March 7)
The author of The Reluctant Fundamentalist reenters the global Zeitgeist in his fourth novel, a slightly fabulistic take on situations as real as life and death. Hamid's native Lahore, Pakistan, is the model for an unnamed city whose descent into war sets off a couple's refugee flight. Saeed and Nadia's perilous love story proceeds through a series of fantastical doors — wormholes into uncertain futures in Greece, England, and the U.S., sanctuaries far less welcoming than they once were to those in flight from distant suffering.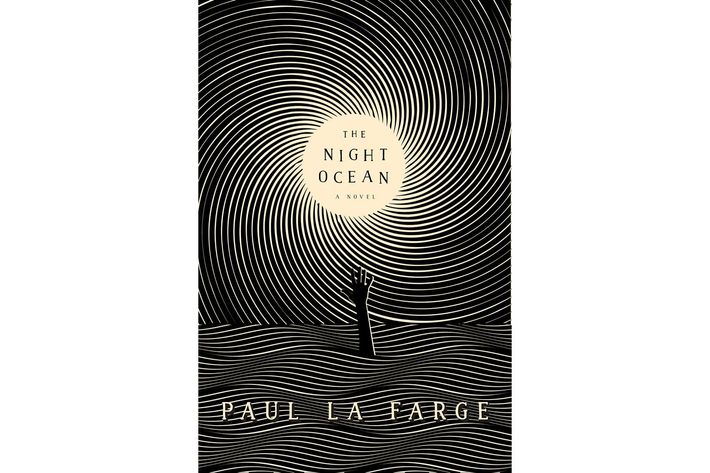 The Night Ocean, by Paul La Farge (Penguin Press, March 7)
A reading of La Farge's labyrinthine novel might benefit from some acquaintance with H.P.* Lovecraft, the horror writer with a cultlike following, but a taste for literary adventure will suffice. La Farge's absent hero, Charlie Willett, wrote a book about Lovecraft's supposed gay affair, was ostracized for it, and later drowned himself. But his therapist widow suspects he faked his death, just as Charlie believed Lovecraft's possible lover had. That lover became an Aztec scholar who mentored William Burroughs. La Farge's rabbit-hole mystery ranges from ancient cultures to modern chat rooms, but hangs together in one woman's absorbing voice.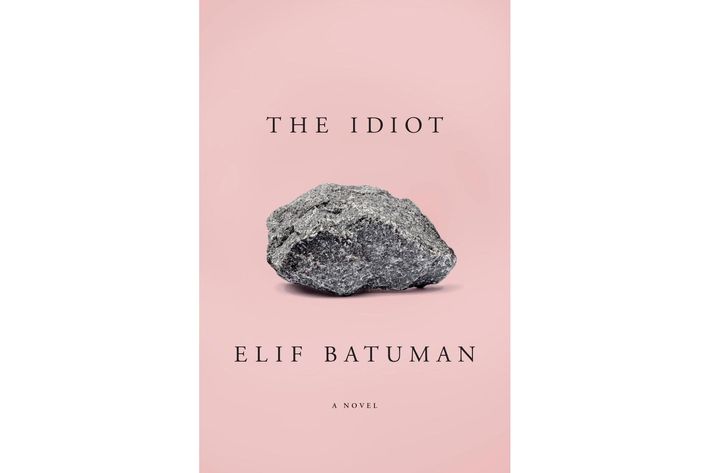 The Idiot, by Elif Batuman (Penguin Press, March 14)
Anyone who's relished Batuman's essays — so witty, humane, and passionate about literature that their erudition seems almost secondary — will fall for her first novel, a coming-of-age story with an unusually high IQ. Her heroine and stand-in, Selin, is a Turkish-American freshman at Harvard, corresponding via early electronic mail (it's 1995) with a math-major Hungarian crush, trading ideas with a Serbian émigré, and traveling in search of her future life. In a world of perfect marketing, the novel would dramatically enlarge the circle of Batuman's fandom.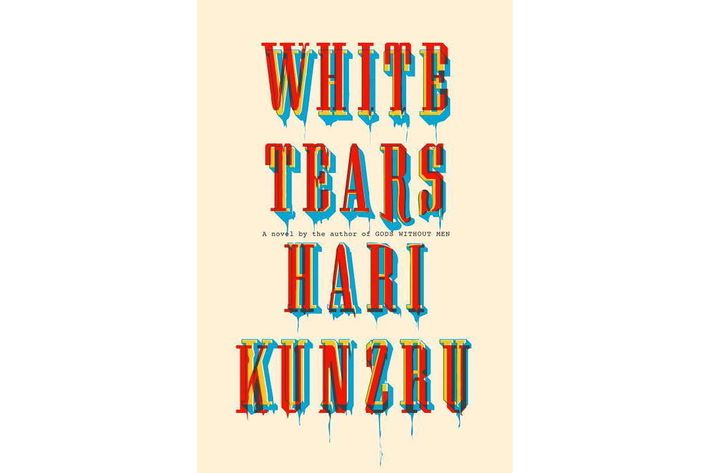 White Tears, by Hari Kunzru (Knopf, March 14)
Pairing well with Get Out, Jordan Peele's new horror movie about racism, Kunzru's seventh novel is a ghost story about racial appropriation. It starts almost satirically, following a pair of white producers who refashion the warbling of a street singer as a lost old blues recording. Their hoax lures in a collector who believes that "Charlie Shaw" is real, and as the action gets darker — a near-fatal beating, a journey down to the Deep South — it becomes increasingly plausible that he is. Kunzru's fiction has ranged far and wide, but never been quite this plainly suspenseful.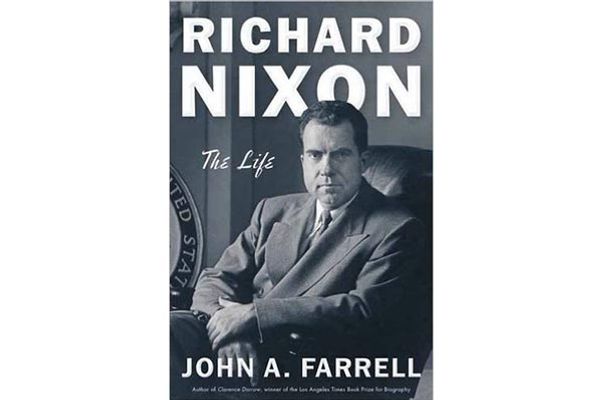 Richard Nixon: The Life, by John A. Farrell (Doubleday, March 28)
Farrell's great achievement is the opposite of Blitzed — not a sexy new angle on a patch of history but a Caro-like effort to craft the only essential biography. You might look elsewhere for visions of the ruined president wandering Lear-like in the Rose Garden; Farrell's focus is on the real accomplishments — under- and overhyped, good and evil. Which isn't to say psychology is wholly absent, because Nixon's dark ambitions and paranoia were integral to his career. When those impulses blossomed, we found a way, eventually, to check them. We usually do.
*This post originally misidentified H.P. Lovecraft. We regret the error.