We've almost made it to the premiere, everyone. EW has blessed us with the very first non–Dale Cooper look at Showtime's upcoming Twin Peaks revival, and things are looking pretty much the same in our favorite Northwestern town 25 years later. Not only does everyone look great, but from the mysterious looks they're giving in these photos, we're also assuming that everyone's lives are as eerie and unsettling as ever. Let's analyze who could possibly be plotting the most outlandish, most Peaks-ian scheme based on these photos.
The Double R Diner girls, Shelly Johnson (Mädchen Amick) and Norma Jennings (Peggy Lipton) are back in action! You just know they're plotting something that involves cherry pie.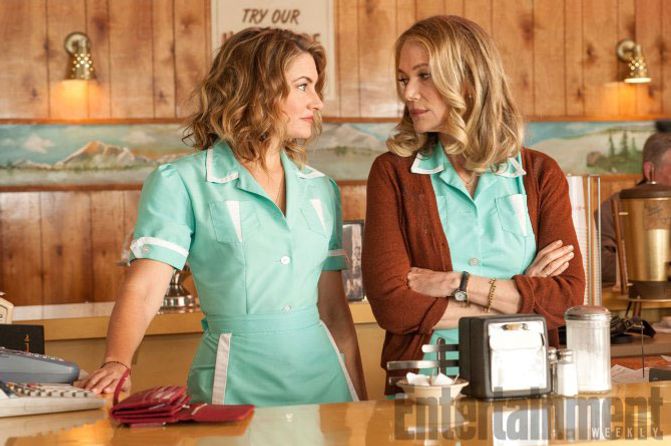 FBI Deputy Director Gordon Cole (David Lynch, of course) — excuse us, GORDON COLE — and forensics analyst extraordinaire Albert Rosenfield (the late Miguel Ferrer, who died earlier this year) are seemingly up to their old investigative ways. They're not double-crossers. Nothing to worry about here.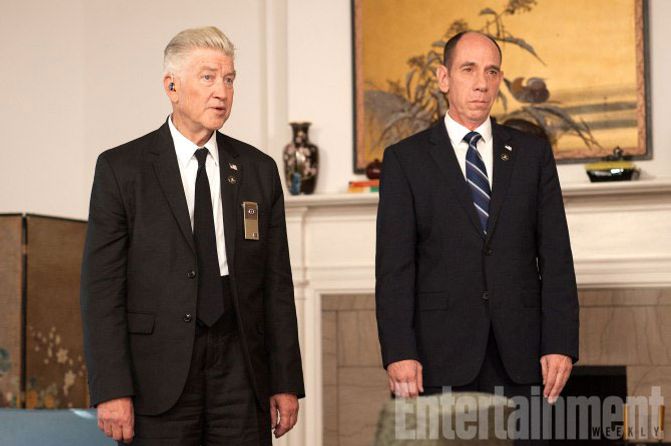 We could listen to Deputy Hawk (Michael Horse) talk about worlds beyond life and death all day. Is he plotting a return to Owl Cave, perhaps?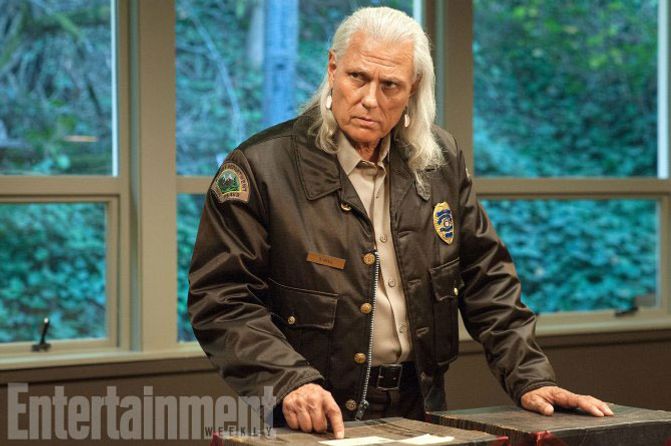 Lucy (Kimmy Robertson) and Deputy Andy (Harry Goaz) better still be canoodling in the revival. They don't have a sinister bone in their bodies, obviously.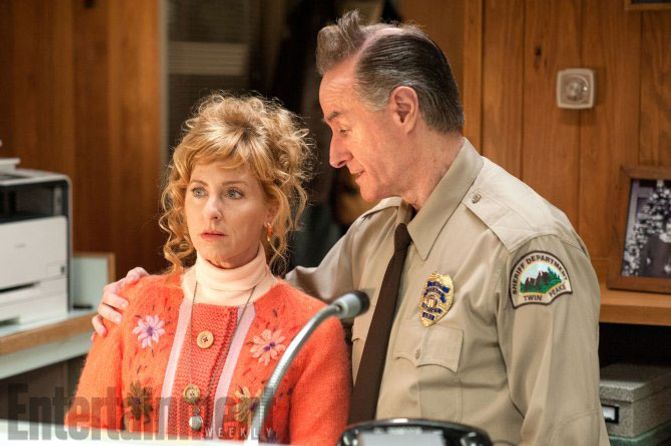 Special Agent Denise Bryson (David Duchovny) remains hard at work in a great power suit. She is scheming. For justice.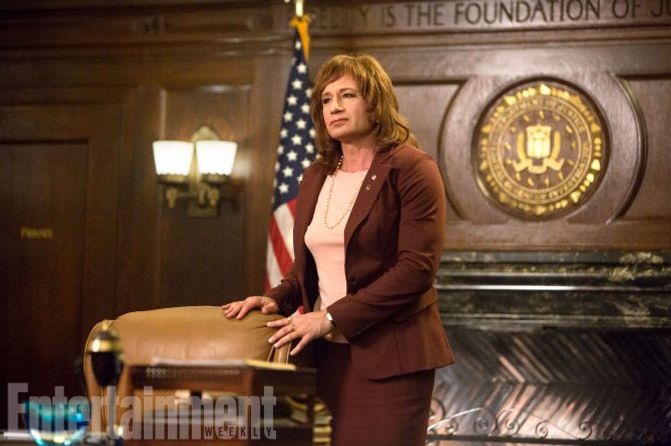 Twin Peaks returns for 18 episodes on May 21 on Showtime. Mark your calendars.