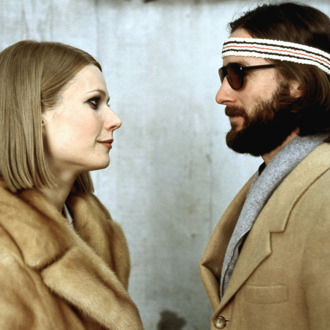 Each month, several films and TV shows leave Showtime's catalogue. We provide a list of departing titles so you can watch them before they're gone forever (or are just available on a different site). For more comprehensive coverage of the best titles available on Showtime and elsewhere, check out Vulture's What to Stream Now hub, which is updated throughout the month.
What this book presupposes is … The Royal Tenenbaums
If you harbor a Wes Anderson obsession, you're certainly not alone. How many other filmmakers can sustain a single aesthetic for decades and maintain a consistently great output? His saga about a family of fallen geniuses may at times feel more like a cultural scrapbook than a full-fledged film, especially as the years have pushed it from the world of outcast cinema and into the chic high-fashion set, but its morbidly witty screenplay and era-defining performances maintain a considerable emotional pull. And that Elliott Smith scene, my God. Leaving April 27.
I'm Keane, you're Keane: Big Eyes
It isn't perfect, but Tim Burton's 2014 biopic about painter Margaret Keane and her lifelong efforts to wrest control of her wildly profitable paintings from her fraudster husband, Walter, still makes for a riveting narrative. Amy Adams plays Margaret with a heartbreaking meekness, sweating through her endless cycles of big-eyed child paintings, while Christoph Waltz swings for the fences in a hammy turn as Walter that isn't much more outlandish than his Quentin Tarantino roles. With lavish re-creations of mid-century Northern California living, Burton for once gets to flex a production-design muscle that hasn't been drenched in goth tar. And the film's best scene, a confrontation with a dismissive art critic played by Terence Stamp, sneaks in at its center an actual debate about the value of the work. Leaving April 24.
House call: Knock Knock, It's Tig Notaro
The low-key oddness of Tig Notaro's comedy demanded a similarly odd approach to the "concert film." In this special, everyone's favorite dry humorist performs sets in her fans' very homes, taking the concept of "on-demand comedy" to another level: road-tripping across the country so she can hang out in basements and backyards. Knock Knock is as much about Notaro's venues as it is about her: We see the fan-submitted videos pleading with her to make a stop at their place, and get to explore the mutually therapeutic relationship between performer and audience like never before. Leaving April 14.
Noteworthy selections in bold.
Leaving April 3
Nothing to Lose
Leaving April 4
The Lovers
Paid in Full
Leaving April 7
3:10 to Yuma
Leaving April 10
School for Scoundrels
Leaving April 11
Clouds of Sils Maria
Leaving April 14
Good Luck Chuck
Knock Knock, It's Tig Notaro
Leaving April 23
Deuce Bigalow: Male Gigolo
Leaving April 24
Big Eyes
Leaving April 26
Rambo (2008)
Leaving April 27
The Royal Tenenbaums
Leaving April 30
The Accidental Spy
The Atticus Institute
The Bleeding
Brad Williams: Fun Size
The Culling
Daydream Nation
Death Warrant
The Descent 2
Internal Affairs
Iverson
The Ladies Man
Medium Raw
Rugrats in Paris
Seventh Moon
Star Trek II: The Wrath of Khan
Star Trek III: The Search for Spock
Star Trek V: The Final Frontier
Trinidad
The Yes Men