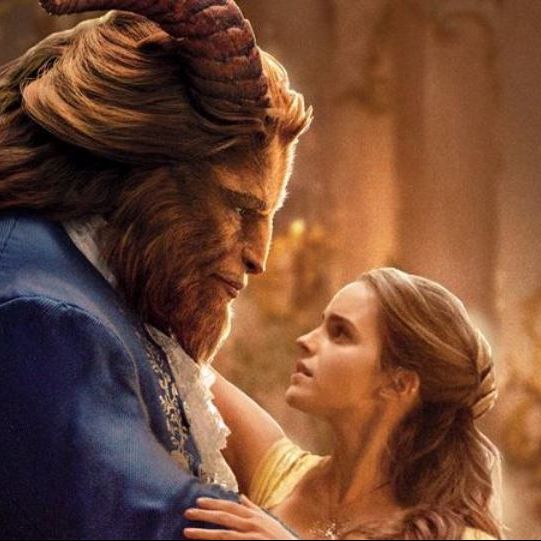 Beauty and the Beast.
Photo: Disney
The Main Story
The past few years have proven that there's no bad time to open a blockbuster, as films like Deadpool, Batman v. Superman, and Logan have all broken box-office records outside the usual summer months. Beauty and the Beast is the latest film to join the club: The live-action reboot made a staggering $170 million domestically and $350 million worldwide in its opening weekend. That's good for the seventh-best domestic opening of all time, the best ever in March — topping last year's BvS — and, interestingly, the largest-ever by a PG-rated film, handily topping Finding Dory's $135 million. And, to put it in perspective, it's larger than any film that isn't from the Star Wars, Jurassic Park, or Marvel franchises. What with the success of Logan and Deadpool, going for a hard R-rating has felt like the trendiest approach for any non-animated film, but Beauty and the Beast provides an interesting counterexample to the proliferation of drinking, cursing, and clawplay that's been the defining feature of 2017 so far.
It's also an opening that was powered by women. Box Office Mojo reports that a whopping 72 percent of the film's opening-day audience was female, with the ratio for the weekend as a whole evening out a bit to 60-40 female-male. That puts the film in rarefied company: Of the rest of the top-ten biggest domestic openings, only Harry Potter and the Deathly Hallows Part 2 also had a majority-female audience. B&B's gender breakdown is in line with some of Disney's recent hits: Frozen's opening weekend was 57 percent female, while Maleficent was also 60 percent female. However, none of those compare to the 2015 Cinderella, which had an opening-weekend audience that was fully two-thirds women.

Will the success of this musical make the studio reconsider their decision not to include songs in the upcoming live-action remake of Mulan? Who knows, but it should certainly influence the dozen-or-so upcoming revivals of animated properties that the Mouse has brewing. You can bet there isn't a musical cartoon Disney ever made whose remake isn't getting fast-tracked into production right now. Get ready for a live-action Three Caballeros!

What Else Happened?
Disney isn't the only happy camper this week, with four of the six major studios represented well in the top five. Kong: Skull Island from Warner Bros. continues to perform, adding another $29 million to its strong $61 million debut. That's a decline of just 53 percent, a huge improvement over Godzilla's 66.8 percent second-weekend decline, though Kong still trails the God Lizard by $34 million at the same point in their respective release cycles. To catch up, it'll have to keep showing strong holds from week to week.
Meanwhile, both Fox's Logan and Universal's Get Out extended their hot streaks, earning $18 million and $13 million respectively. That gives each totals of $185 million and $133 million so far, with Logan boasting a stellar $524 million worldwide gross and Get Out an outstanding profit on its miniscule $4.5 million budget. And Sony should be relatively happy with the performance of T2 Trainspotting: Its $36,000 per-theater average may not have beat Beauty and the Beast's — in five theaters versus 4,210, too, which should help further illuminate how monstrous that B&B number is — but it's still a good bow for a limited release. (Paramount will try to get in the game at the end of the month with Ghost in the Shell.)
The two other releases of note were the James Gunn–penned The Belko Experiment, which delivered $4 million (against a $5 million budget) from just over a thousand theaters, and Terrence Malick's Song to Song, which took in about $54,000 from four theaters, a slight decrease from the $60,000 debut of the director's 2016 film Knight of Cups. That one ended its theatrical run with a total gross of $566,000, so don't expect Ryan Gosling, Rooney Mara, Michael Fassbender, or Natalie Portman to somehow boost Song to Song into the stratosphere.