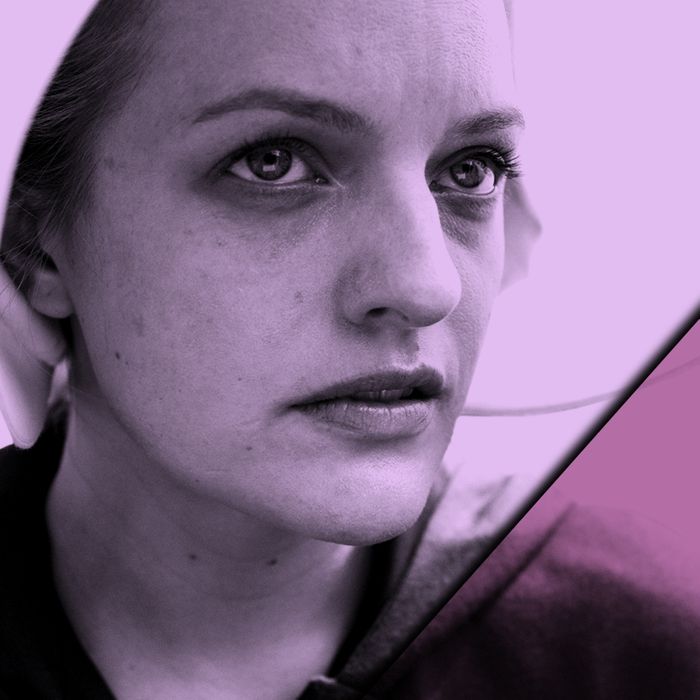 Photo-Illustration: Vulture and Photo by Hulu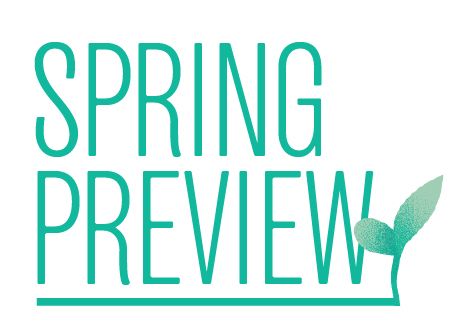 As the golden age of television marches on, one thing becomes more and more obvious with every passing season: No matter the month, there's always something great making its way to the small screen. What exactly does that mean for the springtime, you ask? While this was an optimal time for season finales in past years, that's simply not the case anymore. The number of shows premiering over the next three months is staggering, encompassing almost every genre under the sun. To get you ready for the impending season, Vulture highlights the most anticipated TV shows of spring 2017 below, complete with premiere dates.
Better Call Saul, April 10, AMC
As Jimmy McGill continues to transform into sleazeball attorney Saul Goodman, Better Call Saul fans can look forward to another sort of criminal shenanigans: This season will include Breaking Bad favorite Gus Fring. It's all coming full circle!
Doctor Who, April 15, BBC America
Two of Doctor Who's driving forces — the Doctor himself, Peter Capaldi, and the showrunner, Steven Moffat — will be exiting at the end of the season, making this a final timey-wimey hurrah. The Doctor will be joined by a brand-new, ass-kicking companion and the already-established Nardole for his TARDIS escapades, and if the above trailer is any indication, they'll be dealing with some familiar (and dare we say beloved) villains. Exterminate!
The Leftovers, April 16, HBO
Television's most existentially depressing show is back for its final season, with the gang heading to a land down under (Australia!) amid an apocalyptic-level crisis. We're sure everything will be totally fine and nobody will get hurt.
Veep, April 16, HBO
Selina Meyer might not be the president of the United States anymore, but you just know she and her ragtag group of aides will be back on Capitol Hill with fresh vulgarities in no time, ready to viciously bust the balls of any politician who dares to get in their way. Better watch your back, President Laura Montez.
Pretty Little Liars, April 18, Freeform
The final ten episodes of the long-reigning Freeform staple will finally reveal who the ultimate "Uber A" has been after all of these tumultuous years — yes, we have a few guesses — and hopefully give the five Liars the happy ending they deserve. Who are we kidding? There's a lot more sinister text messages and murder ahead.
Fargo, April 19, FX
The Noah Hawley–helmed anthology series promises even more drama as it goes into its third year, with the narrative taking place in 2010 and featuring a formidable cast that includes a nearly unrecognizable Ewan McGregor (as twins!), Carrie Coon, Mary Elizabeth Winstead, and Jim Gaffigan. The actual plot? Only time will tell.
Silicon Valley, April 23, HBO
When we last left our nerdy tech bros, Pied Piper was on the brink of shuttering and, as a last-ditch effort, was maybe going to turn into a video-chat application. What does that mean for this season? Richard wants to quit and build an entirely new internet, of course!
The Handmaid's Tale, April 26, Hulu
This adaptation of Margaret Atwood's novel comes at a (tragically) perfect time. The Handmaid's Tale chronicles the life of a woman named Offred (Elisabeth Moss), who lives in the dystopian Republic of Gilead. Under the oppressive rule of a strict, sexist caste system, Offred is forced to become a concubine with zero personal rights — but she intends to escape.
Catastrophe, April 28, Amazon
Rob Delaney and Sharon Horgan bring their very fresh, very British take on the modern rom-com back for another go. The season will also double as one of the last roles of the late Carrie Fisher, who portrays Delaney's mother.
I Love Dick, May 12, Amazon
Jill Soloway returns to Amazon for a very un-Transparent series, which follows a married couple who fall for the same professor (Kevin Bacon!) after moving to an artist colony in Marfa, Texas. Soloway adapted I Love Dick from the 1980s novel of the same name, but not without putting her own unique spin on it.
Unbreakable Kimmy Schmidt, May 19, Netflix
Unbreakable, it's alive, dammit! And in season three of Kimmy Schmidt, Titus Andromedon is ready to smash a few windows à la Beyoncé.
Twin Peaks, May 21, Showtime
That show you like is going to come back in style. David Lynch has revived Twin Peaks for a wildly anticipated third season, and in typical Lynchian fashion, he hasn't revealed much about the plot, except that it's 18 episodes long and it's set 25 years after the events of the original series' finale. In the meantime, gaze upon the show's outstanding cast list, drink some damn fine coffee, and theorize what might happen next in that kooky Northwestern town.
The full spring 2017 lineup:
Tuesday, March 21
10 p.m. Cosplay Melee, SyFy
Wednesday, March 22
8 p.m. Shots Fired, Fox
9 p.m. Empire, Fox
9 p.m. Rogue, DirecTV
Thursday, March 23
10 p.m. Idiotsitter, Comedy Central
Friday, March 24
12 a.m. Grace and Frankie, Netflix
12 a.m. Ingobernable, Netflix
Wednesday, March 29
12 a.m. Harlots, Hulu
8:30 p.m. Imaginary Mary, ABC
10 p.m. Nobodies, TV Land
10:30 p.m. Lopez, TV Land
Friday, March 31
12 a.m. 13 Reasons Why, Netflix
12 a.m. Five Came Back, Netflix
10 p.m. Robert Klein Still Can't Stop His Leg, Starz
Sunday, April 2
8 p.m. Call the Midwife, PBS
9 p.m. Home Fires, PBS
11:30 p.m. Your Pretty Face Is Going to Hell, Cartoon Network
Tuesday, April 4
8 p.m. iZombie, the CW
9 p.m. Prison Break, Fox
9:30 p.m. Imaginary Mary, ABC
Wednesday, April 5
10 p.m. Archer, FXX
10 p.m. Brockmire, IFC
Friday, April 7
12 a.m. American Playboy: The Hugh Hefner Story, Amazon
12 a.m. The Get Down, Netflix
Saturday, April 8
9 p.m. The Son, AMC
Monday, April 10
10 p.m. Better Call Saul, AMC
Tuesday, April 11
8 p.m. Brooklyn Nine-Nine, Fox
Friday, April 14
12 a.m. Chelsea, Netflix
12 a.m. Mystery Science Theatre 3000: The Return, Netflix
Saturday, April 15
9 p.m. Doctor Who, BBC America
10 p.m. Class, BBC America
Sunday, April 16
8 p.m. The White Princess, Starz
9 p.m. Guerrilla, Showtime
9 p.m. The Leftovers, HBO
10:30 p.m. Veep, HBO
Tuesday, April 18
8 p.m. Pretty Little Liars, Freeform
9 p.m. Famous in Love, Freeform
Wednesday, April 19
10 p.m. Fargo, FX
Friday, April 21
12 a.m. Bill Nye Saves the World, Netflix
12 a.m. Bosch, Amazon
12 a.m. Girlboss, Netflix
12 a.m. Thunderbirds Are Go, Amazon
Sunday, April 23
10 p.m. Silicon Valley, HBO
10 p.m. Mary Kills People, Lifetime
Monday, April 24
8 p.m. Gotham, Fox
Tuesday, April 25
9 p.m. Great News, NBC
Wednesday, April 26
10 p.m. Gomorrah, SundanceTV
12 a.m. The Handmaid's Tale, Hulu
Friday, April 28
12 a.m. Dear White People, Netflix
12 a.m. Catastrophe, Amazon
9 p.m. Let It Fall: LA 1982-1992, ABC
Sunday, April 30
9 p.m. American Gods, Starz
Monday, May 1
9 p.m. Lucifer, Fox
Friday, May 5
12 a.m. Sense8, Netflix
Friday, May 12
12 a.m. Anne, Netflix
12 a.m. I Love Dick, Amazon
12 a.m. Master of None, Netflix

Friday, May 19
12 a.m. Unbreakable Kimmy Schmidt, Netflix
Sunday, May 21
9 p.m. Twin Peaks, Showtime
Tuesday, May 23
12 a.m. Casual, Hulu
Wednesday, May 24
8 p.m. Dirty Dancing, ABC
Friday, May 26
12 a.m. Long Strange Trip, Amazon
Tuesday, May 30
12 a.m. House of Cards, Netflix
Wednesday, May 31
8 p.m. Kingdom, DirecTV