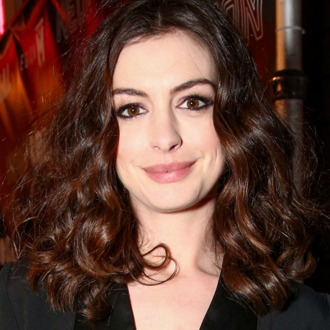 Anne Hathaway has never shied away from speaking candidly about anything ranging from the serious to the silly, and now there's another significant topic that she wants to shed some light on: internalized female misogyny in Hollywood. Appearing on ABC's Popcorn With Peter Travers for a sit-down interview, the actress was asked to discuss a particular film experience in her career that she learned more from than others. Hathaway brought up her experience shooting the 2011 romantic drama One Day, which was directed by Lone Scherfig. "I really regret not trusting her more easily," she explained. "And I am to this day scared that the reason I didn't trust her the way I trust some of the other directors I work with is because she's a woman. It's so hard to admit. And I hope people understand that it's hard to admit." She continued to walk through her reasoning, saying that it was perhaps due to "internalized misogyny":

I'm scared that I didn't give her everything that she needed or that I should have, because I was resisting her on some level. It's something that I've thought a lot about in terms of when I get scripts to be directed by women. When I get a script, when I see a first film directed by a woman, I have in the past focused on what was wrong with it. And when I see a first film directed by a man, I focus on what's right with it. I focus on where he could go with the next one, and I focus on where she failed to go.

Hathaway also admits that although she actively tries to work with female directors as much as she can, she "still had this mindset buried in there somewhere"; likewise, this feeling of "submission" never came with her fellow female actors, but only when control was at play.