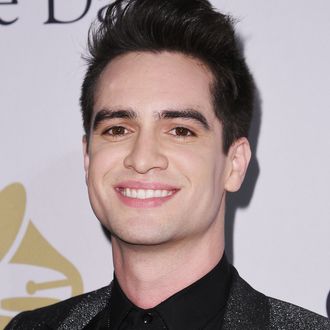 Panic! At the theater.
Photo: Kevork Djansezian/Getty Images
Because he hasn't already contributed enough drama to the world, Brendon Urie is making his debut on Broadway. The Panic! at the Disco front man is joining the cast of Kinky Boots to play Charlie, the heir to a shoe factory in industrial England, who ends up teaming up with a group of drag queens to start a new boot-making business. Urie will star in the show from May 26 through August 6. Now, how good is his Northampton accent?