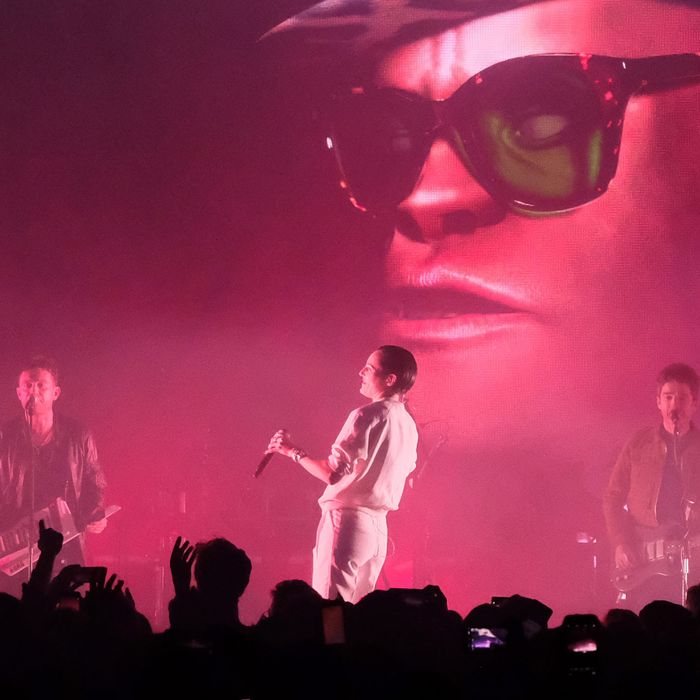 Gorillaz perform in London on March 24.
Photo: Mark Allan/AP
It's been seven years since Gorillaz last released a proper album, which isn't that long considering all the labor that goes into one. Though it's meant to seem like the work of four fictional cartoon characters, the business of actually making their latest record, Humanz, their fourth, fell as always to illustrator Jamie Hewlett, who creates the visuals, and Damon Albarn, who produces the music and wrangles the guests. For "We Got the Power," the upbeat anthem that closes Humanz, those guests included D.R.A.M., Savages front woman Jehnny Beth, and, most intriguingly, Albarn's former Britpop nemesis, Noel Gallagher. I spoke with Albarn, Gallagher, Beth, D.R.A.M., and Hewlett about how the song came together for the next issue of New York. Here's an extended version of those interviews.
Damon Albarn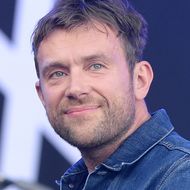 So we're here to talk about just the one song — "We Got the Power," the last track on Humanz.
This song has its own unique story and had many different manifestations before I arrived at the final version. It's one of those songs that attracted the mercurial attentions of my record label. Not that I ever do what they say, but sometimes you can present them an entire body of work and they become obsessed with that one particular tune.
Working in the pop business was never pretty, but a long time ago, when I was a young, naïve 19-year-old, it was still so abundant that people from record companies went out to lunch and didn't go back to the office, and they drank and took cocaine on Wednesdays. CDs were making the labels vast amounts of money, and none of the artists received what we should have. But what was once an Eden-esque garden of abundance has become a dry savanna with only a few fruit trees left. When they hear something that resembles a fruit tree in this arid landscape, they get obsessed with it, and they get involved with things, which is a real problem. This was one of those tunes.
How did the song first come to you?
It started on March 23 of last year when I was given a Casio MT-40 by my studio engineer, Stephen Sedgwick, and my PA, Charlie. They always give me a new keyboard on my birthday. I've got hundreds of keyboards in my studio, but I was particularly excited about this one, because it has the same sound as those very classic '80s reggae tunes, the "sleng teng" riddim; it's got that bass line programmed in. I happened to be in the studio, so I thought, I'll make a tune. Shit. This is really exciting. It's my birthday. So I made a demo and came up with the line, "We've got the power to be kicking the class thing down the next morning," which felt a bit too wordy. So it metamorphosed into the more straightforward, "We got the power to be loving each other."
So you immediately thought to call Noel Gallagher and ask him to sing on it?
In a sort of lighthearted way, I'd promised Noel he could be on this record. He was always like, "I want to be on the next Gorillaz record," and I was like, "Sure." I thought it might be cute, the idea of us singing about the power to love each other. Of course, no one's asked Liam what he thinks about the song yet. No doubt he'd have a fantastic one-liner about what a bunch of fucking knobheads we are.
Liam liked the most recent Blur album.
Yeah, but The Magic Whip didn't have his brother and I singing about loving each other.
How long did Noel spend on "We've Got the Power"? Did he just pop into the studio, sing his part, and leave?
No, no, no. He was there all day. We hang out. We're not just all about work, you know. We have lots of things to talk about, and people to bitch about. We talk about football. Well, he does. This year he's not as keen about football as I am. That changes, depending on the season.
So he came in and sang the chorus with me, and then I got Graham Coxon to play a few crazy, weird guitar bits, and I was overexcited about him being in the studio, so I had him play some power chords. And then Noel put in some distorted guitar. So at this point, the song started to become this strange kind of Britpop clarion call from the grave — it got quite rocky.
I was like, Oh dear, I think I fucked it up, which the record label was obviously very upset to hear. But it wasn't really fitting with the rest of the record. It was very Anglo-Saxon. I wanted to make a club record, and Anglo-Saxon club records are thin on the ground. So I ditched it, and then began the war of attrition. The record label said, "What about that song, 'We've Got the Power'?" I said, "I don't like it." That continued until the autumn, and then I said, "Oh, all right, I'll have another look at it." I decided to scrap all the guitars and start again. I rang Noel up and said, "We're going to have to do this again, mate. Sorry." But he was like, "Oh cool, I don't mind."
When did you call Jehnny Beth from Savages?
Around that point, [XL Recordings owner] Richard Russell listened and pointed out that we were two rich middle-aged men singing about having the power, which is not a good look. So I called Jehnny Beth, who I thought would temper all this. The record is a series of conversations between men and women, so I thought if we got a woman in there, there was a chance it might connect again. I knew that if anyone could do it, it was Jehnny. I thought she could hold her own against Noel and myself, who, let's face it, as far as rock goes, we're pretty upper-echelon old farts. She sounds like herself, but there are also strong echoes of Siouxsie Sioux. She's brilliant. Anyway, at first I sang the first verse and Jehnny sang the second, but that still didn't feel right, so I switched them.
Did she bring her own lyrics?
She wrote her own lyrics. I don't write everyone's lyrics. I give them a concept that I want them to stay within, and I will later see if I feel that any of it has veered away from the path of righteousness and truth. But essentially, no. Everyone writes. If you look at the publishing on the tunes, you'll see that everyone's contributed. That's how I work. First, I don't pay people, and second, I expect them to write their own material.
That's a nice racket you've got going.
Well, it's the only honest way to do it, isn't it? Don't make music because someone's paying you money. That's not a reason to make music. It's bad. As Benjamin Clementine says, it's the root of all evil.
Anyway, then D.R.A.M. came in, and he was the missing piece. The rest of this album was very Afro-centric, and American, and this song had none of that. He was doing his part on "Andromeda" [another track from Humanz] and I asked if he'd mind helping out on this song; he sang the chorus with us, and suddenly the song started to have a soulful feel. It finally made sense. Oh, and I completely forgot — I also spent three days in Paris with Jean-Michel Jarre in his keyboard castle, jamming like lunatics on this tune. Anyway, I thought it could be like the song when the movie finishes, so I put it at the end of the record. It's the Hollywood ending to my dark, dystopian fantasy.
You've said the concept for this album is trying to imagine "the weirdest, most unpredictable thing happening that changes everything about the world." How closely does the world we're living in now match the one you'd envisioned?
The concept for this record was imagining the emotional response to Donald Trump becoming president of the United States. That was always the mantra, which I had everyone think about before they went away and wrote their parts for the record. That was before it seemed likely, but this sort of mad, insane thing happens from time to time, and there was the resentment in certain parts of America that built up over the years from Obama, who I consider a very positive thing, personally. And after Brexit, it was blatantly obvious that Trump was going to win. There was some weird sub-bass information traveling in the Anglo-Saxon subconscious everywhere. It was white supremacy's last gasp. We created a monster in a lab, in a sealed room, and we just have to wait until it uses all its oxygen.
You've asked artists to collaborate on previous Gorillaz albums and been turned down, most famously by Andy Gibb and Engelbert Humperdinck. Did anybody say no this time?
Dionne Warwick. She had turned me down before, and she turned me down again on this record. But I did make progress, because she sat down at the piano with me. She sang a little bit, but we didn't record it. I still love her.
In December of 2015, Jamie Hewlett posted a Gorillaz-style illustration of David Bowie on Instagram, which of course set off speculation that he might appear on the new album. Was that ever a possibility?
He stopped talking to me in 2004 for one reason or another, which I won't go into, so I never got a chance to engage with him. But he was more of a doing-his-own-thing kind of guy. There are some people you can't really get to do anything besides their own thing. They're not really collaborating. They don't mind collaborating, as long as you're working for them, but they won't work for anybody else. I'm different. I enjoy collaborating. I don't even mind if I'm not on a song. David and I could've made a brilliant track together, but it didn't happen.
Dan the Automator and Danger Mouse programmed the drums for the first two Gorillaz albums, and then you programmed them yourself for 2010's Plastic Beach. But Twilite Tone did the drums for Humanz. Did you decide it wasn't for you?
That was a mistake I made on Plastic Beach. I realized that I can do a lot, but I'm not a good programmer of drums. I'm just not.
Gorillaz played a gig in London last month. I noticed that you played keytar.
Yes, I play the keytar now. It's pretty exciting. In the past, I've spent a lot of the time in the back of the stage with my synthesizers, but now I want to feel like I'm in Earth, Wind & Fire every night. I want to feel like Maurice White.
You can hear a bit of "We Got the Power" at the end of the "Saturn Barz" video. Will it get its own video?
Well, considering that that six-minute video cost $800-grand, I don't know where the money would come from. But for the tour, every song will have its own graphics. The graphics for the London show were knocked together in three weeks. They're the beginning of something that will be much more fleshed out.
You're in a crowd-pleasing mood lately. In two years, you've released new music with Blur and now Gorillaz, your most popular projects, both of which were once thought to be retired.
Yeah. The Blur record came to me because Graham decided he wanted to work on the five days that we spent in Hong Kong. I'm really pleased that I did it, but it was an unplanned baby, whereas the Gorillaz album was definitely a planned baby. I wanted to see if I could make a pop record again. I wanted to see if I could get the band back together, Blues Brothers style. One more shot at the title, Rocky style. And I may come up with a concept like Creed in the future, but for right now, I'm still in my Rocky cycle.
What do you mean, a concept like Creed? Like a reboot of Gorillaz?
Yes, Gorillaz is very capable of a Creed-esque comeback, because at some point, I do intend to pass it onto somebody else — someone else will do the music. And Jamie will pass on the animation to someone else. Why not? It'd still be Gorillaz. It's like Star Wars, isn't it?
Who would you pass it on to?
I don't know. I'm just putting it out there. It's totally possible. It's one of those things that we could do, because it doesn't require human frailty. It exists above and beyond that in its essence. You don't ever need to see anyone. Music is invisible. You need a visual representation for something and we have our cartoon characters, so you know, theoretically, they live on. The flesh is mortal but the imagination is forever. I totally made that up, but it sounds vaguely convincing.
Noel Gallagher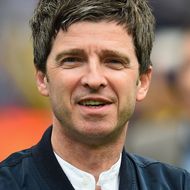 How did you first become involved with this song? Damon says you'd been asking to be on a Gorillaz album for a while.
As I recall it, Damon and I were at a party at Paul Simonon's house, and we had a very brief, casual chat about doing some stuff together. I went away on tour for a couple of years, and then somebody called me and said, "Would you be up for working on the new Gorillaz record?" I said, "If you can make the time work, I'm up for it." It all went quiet again for ages. And then, one day, out of the blue, one of his people called one of my people and asked what was I doing next week. I just happened to have a week off, and I was in London.
What were the sessions like?
The first session I did was maybe four hours. I really enjoyed it. When I first got there, he just had that bass line, the drum machine, and the title, "We Got the Power," and that was it. Damon had this photograph of this Asian monk standing underneath a fucking enormous bell. He said, "The song is about this picture." I was like, "Okay." I remember sitting at the mixing desk, staring at the picture, and throwing lines in. I do believe that the line in the song, "We got the power to be ringing the great bell out there above us," is mine, which is pretty cool. I don't work in that way, where it's just like throwing lots of shit at the wall and seeing what sticks, so it was amazing to see.
Were you annoyed to be called back in a second time?
No. The first session was just throwing ideas in. The interesting thing was, when I went back in the second time, there was still no talk of Jehnny Beth from Savages. She wasn't on the track then. So that happened after I finished the second time. I didn't hear about Jehnny Beth until about fucking ten minutes before I heard the finished thing. I guess that's the way Damon works, it's forever changing until it's finished, and even then it's never finished. The deadline runs out and that's it.
Were you surprised when you heard the final version?
It used to have more singing and different sections in it. When I got sent the final track, and it ends abruptly at two minutes, I was like, Oh. The next time I saw Damon, I said, "It's a bit fucking short, isn't it?"
Damon says he brought in Jehnny Beth because it didn't feel right to have two rich, middle-aged men singing about having the power.
Yeah. I get it. I don't think too deeply about these kinds of things. It's a fucking song. Who gives a shit what people think about it? But when I heard Jehnny Beth on it, I was like, It's fucking mega. It's one of the great fucking choruses. It's definitely going to be one of the songs of this year.
Most of the collaborators were asked to imagine what would happen if Trump were elected. Did Damon give you those instructions?
No. We usually talk about football. I don't recall having any specific conversations about Donald Trump other than the ones you would normally have on a day-to-day basis, like, "Fucking hell, did you see that guy's press conference? He was fucking insane." As far as I can recall, there was no sitting down and thinking about American politics, because I don't give a shit about American politics, if I'm being honest.
As long as we don't start a war.
There isn't going to be a war with North Korea.
Let's hope not.
Are you suggesting that people are going to start firing fucking rockets at each other? I know you live in America, but maybe you've watched one too many movies. If you turn on the news, you'd think the world is going to end next Thursday. I know enough about history to know when politics is just politics and not war.
You played a secret show with Gorillaz in London last month. How was it?
Great. I like Gorillaz. Me and my missus and our kids play their records in the car all the time. What was it like to play with them? The scope of it all, to get all those people together in one room, was quite incredible. There were so many different artists backstage. There was Jean Michel-Jarre, Del the Funky Homosapien, Damon, and Graham Coxon. I was like, Fuck, there are a lot of people in this dressing room.
Will you be at any of the North American shows this summer?
I'm going to be on tour with U2 this summer. If I was around, I'd have been there. I was really only planning on doing that one night. But I like hanging out with Damon. He's fucking far out, man. It's a fucking good vibe.
Now that you've sung on a Gorillaz track, will Damon repay the favor and sing on one of your albums?
Well, he was supposed to play on my new record, but at the time I was recording, he was finishing the Gorillaz record and didn't have the time. Hopefully next time. I'd like to get him to play melodica on something, which is what he was going to do for me on this record.
Damon wondered what Liam would think about you two singing about loving each other.
Listen, nobody gives a fuck what Liam thinks about anything.
Jehnny Beth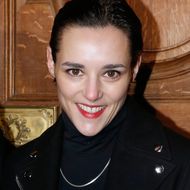 A few weeks before I went into the studio, I had written a song for myself called "Let's Get Out of Here," and I knew I wasn't going to use the lyrics, which were "And, we dream of home / I dream of life out of here / Their dreams are small / My dreams don't know fear." Damon told me to go to the mic and sing them, so I did. I recorded my part in one morning. I don't know if I'll be at the North American concerts. They told us the dates, but they're really nice people, and they're not forcing all of us to show up to every concert. I think they'd be happy to have me when I can come, and if I can't, they shot video of me and all the singers performing their songs, so they can show that live if I can't be there.
D.R.A.M.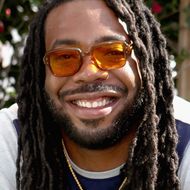 One day, my manager was like, "Would you be down to work with Damon Albarn and Gorillaz?" And I was like, "Fuck yeah!" Think about being able to pick the brain and catch the vibe of somebody you grew up listening to. He was cool as hell. It was one of the best collaborative experiences I've had with anybody. He knew what he wanted, and he knew exactly how to get it. Damon brought me to London to sing on another Humanz song "Andromeda," and then he said, "Let me get you on this other track." All of my parts on "Andromeda" I came up with myself, but for "We Got the Power," I just sang in the chorus they'd already had laid out. I grew up listening to Gorillaz, but I didn't know Damon was also the Blur guy until my DJ told me. I was like, "Blur?" Then he played me the song — "Woo-hoo!" — and I was like, Oh, right, of course.
Jamie Hewlett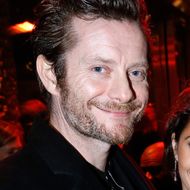 When did you and Damon decide to revive Gorillaz?
We had a conversation at the end of 2014. I went to see Damon play his album Everyday Robots, and we were at a party afterwards. We'd had bit to drink, and he said, "Do you want to do another one?" And I said, "Do you?" and he said, "Do you?" And I said, "Yeah, sure." I started work on it straight away, learning to draw the characters again. I played around by myself for eight months while he was performing with Blur in 2015. And then he started to send me demos, and something started to take shape. We were saying to ourselves, "Imagine a world where Donald Trump gets into power — what do you do when shit hits the fan? You party. And then imagine the hangover the next day when you wake up and realize that the world's changed." That became the premise of the record.
Are you making a video for "We Got the Power"?
We haven't decided yet. We made an animated movie for "Saturn Barz" and you can hear a snippet at the end of that. But I've got ideas. It's a great song.
What sort of visuals are you planning for the tour this summer?
We've been developing an idea for the last year that involves real-time animation. Where the characters can walk onto a chat show, sit down, and answer the host's questions. It's something we wanted to do with the first album but the technology didn't exist. But in the last few months, that technology has taken a giant leap. Ideally, what we'd love to do is play a live show where the animated characters come out onstage, and the human musicians are wearing motion-capture suits behind the curtain, controlling them. If you get it right, it looks spectacular. We've done a lot of tests and people have been amazed by how cool it looks. Murdoc and 2D can interact with the audience, and Damon and me can be in the shadows — or not there at all. We could play ten shows in ten cities around the world on the same night. You take the people out of the equation and it becomes a lot more interesting.
Damon mentioned that you two might someday pass the whole Gorillaz project down to a younger musician-illustrator team. Is that a real possibility?
We've had the conversation. The characters can live on without us. Let's not kid ourselves — we're getting older. So why not pass it down to a couple of cool younger people?
*A version of this article appears in the May 1, 2017, issue of New York Magazine. These interviews have been edited and condensed.