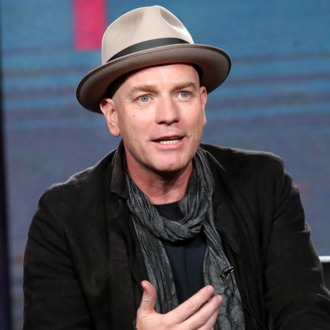 Ewan McGregor.
Photo: Frederick M. Brown/Getty Images
Ewan McGregor: actor, candelabra, Spanx stan. McGregor got into the best shape of his life for T2 Trainspotting, only to eat a lot of burgers and fries to gain weight for his dual roles in the third season of Fargo. While McGregor had to put on weight to play one of Fargo's Stussy brothers, he told the Los Angeles Times that he couldn't have played the other one without his saving grace: Spanx. McGregor loves the line of body shapers, and enlisted a woman named Devora Brown from the FX series's costume department to help him slip in and out of them. Brown, McGregor said, is his "Spanx technician."
"Spanx are no joke," McGregor says. "I couldn't do it without Devora. I couldn't get that … thing over my head if she wasn't standing there. It's a two-person job. I will say, I rather like them. I had to fly to London or something to do press for Trainspotting and I was walking through the airport and there was an actual Spanx store. I had no idea they had actual shops! So I stopped someone and asked them to take a photograph of me outside the store. I think I'm going to try to do their next campaign ad. Maybe I can capitalize on this somehow."
Are you there Spanx? It's Ewan McGregor, ready to be your leading man.