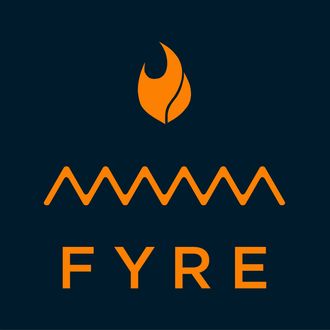 By now, you're likely aware of the woes experienced by Ja Rule's ill-fated Fyre Festival, which marketed itself as a luxury music festival in the Bahamas before descending into what only can be described as "mass chaos": When festivalgoers ultimately arrived on one of the small islands of the Exumas expecting private villas and gourmet dining, they were instead greeted with disaster-relief tents, Styrofoam containers holding untoasted bread and prepackaged cheese, and missing luggage. (The ticket prices, if you're curious, ranged from $1,000 to $250,000.) After assessing the situation, Fyre Festival announced that the event has been "fully postponed" until next year, with Ja Rule taking to Twitter to apologize and reiterate that it definitely wasn't a scam. Now his partner and co-organizer, Billy McFarland, is also chiming in, granting Rolling Stone an interview to explain his side of the story.

"Today is definitely the toughest day of my life," he began, before launching into why the Exumas proved to be a difficult location for the festival almost immediately. "Exumas didn't have a really great infrastructure — there wasn't a great way to get guests in here — we were a little bit ambitious. There wasn't water or sewage. It was almost like we tried building a city out of nothing and it took almost all of our personal resources to make this happen, and everything we had, to make this festival go on. We thought we were ready and built two different festival sites."
McFarland continued to explain that a severe storm the morning festivalgoers arrived took down nearly half of Fyre's infrastructure. It was then when the team realized there was no possible way it could be fixed in time, and everyone went into crisis mode. "We were overwhelmed and just didn't have the foresight to solve all these problems," he said. "We thought we were making timeframes that were correct. We were a little naïve in thinking for the first time we could do this ourselves. Next year, we will definitely start earlier. The reality is, we weren't experienced enough to keep up." The makeup dates for the festival will be in May 2018. McFarland ensures it will be free for everyone who signed up to attend this year's Fyre. They will also be getting full refunds.