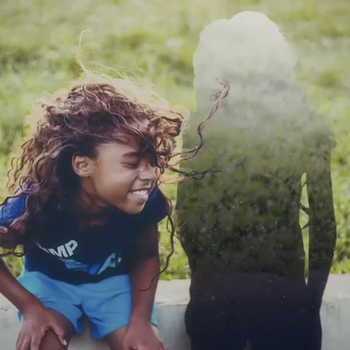 The opening images remain the same as season two's.
Considering how wildly The Leftovers opening-credit sequences varied from seasons one to two, creator Damon Lindelof knew he had to do something that would distinguish the final season as well. "It would just be weird if season one was different than seasons two and three," he explained recently on the Vulture TV Podcast.
As you may have gathered by tonight's opening sequence — which played Richard Cheese's cover of "Personal Jesus" over the credits — there isn't a theme song this year, exactly. Lindelof ended up giving each episode this season its own opening bars instead (last week's was the Perfect Strangers theme song, while the season opener skipped the credits altogether). And as he put it, there's both an "artsy-fartsy" and a "pragmatic" reason for that.
"The pragmatic reality was that there was no money to do a new opening title sequence — we did two less episodes [this season]," Lindelof said, indicating that budget considerations were already tight going into the final season.
"Those opening title sequences, both season one and season two, were costly, as is securing the music rights for a theme song," he continued. "So it was like, we can't afford to do a new one. How do we do a new one without spending any money? I started to think about the music, and I just said, 'Ultimately our goal here is to do something different but also make it so that the audience doesn't fast-forward through the opening titles.' The idea of basically like, you're all sitting in your seats, the lights have dimmed, and now you're going to listen to select pieces of music from the musical that is about to be performed for you."
Which brings us to the artsy-fartsy part: "I was like, oh, this gives us an opportunity to play something thematic to the episode that's going to come," Lindelof said. "It actually has the effect of transforming the images that you're seeing that you've already kind of locked in on from season two." Plus, it sets a distinct tone for each episode. "You have a different emotional reaction to seeing the Perfect Strangers theme play over those images as you do 'Personal Jesus' or any of the other songs that we used throughout the season," he said.
"They might not all work," he added. "It is an experiment, but man, that's really interesting to me."
For more on the theme music and how naked Justin Theroux is this season, download the Vulture TV Podcast to hear our full conversation with Lindelof or listen below.