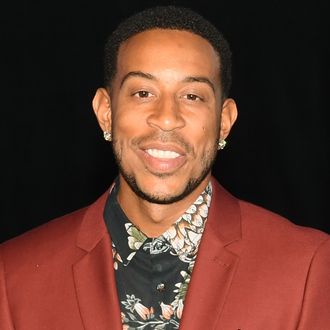 Photo: Paras Griffin/Getty Images
Do you think MTV saw Ludacris's uncanny-valley CGI abs in his new "Vitamin D" video and immediately thought, "Yes, this shall be the man to terrify America's youth"? According to The Hollywood Reporter, the rapper and Fate of the Furious star will host MTV's upcoming Fear Factor reboot, which premieres on May 30.
Fear Factor joins the recent wave of early-2000s-reality-TV revivals, which includes such hits as Queer Eye for the Straight Guy and Trading Spaces. As you might recall, the original NBC competition show aired from 2001 to 2006, then was revived briefly between 2011 and 2012, all with comedian Joe Rogan in the host seat. While the first iteration of Fear Factor featured contestants subjecting themselves to stunts that ranged from eating raw animal organs to walking on broken glass, the new show — which will retain the team format debuted in the show's first revival — has more of a viral twist, drawing inspiration from "urban legends, scary movies, and online videos from the zeitgeist," and playing with our attachment to technology. All of which is to say, if the idea of Ludacris encouraging Slenderman to throw your phone in a toilet sends a shiver up your spine, this show might be for you.