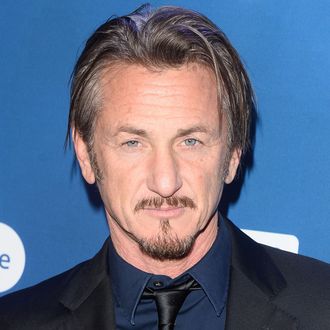 Photo: Matt Winkelmeyer/Getty Images
Before Steve Bannon ascended the ranks of Donald Trump's inner circle (and made a nemesis of Jared Kushner), the president's chief strategist was just a regular tinseltown wannabe. Sean Penn, onetime journalist, can confirm: Years ago, Bannon was just a Goldman Sachs alum looking to break into Hollywood who helped Penn fund his directorial debut The Indian Runner. With news of Bannon's removal from the National Security Council, Death and Taxes asked Penn to characterize his time with Bannon. They received this gem of a response:
Bannon was then, as he is now, simply another bitter Hollywood wannabe who went rogue by way of toxic narcissistic iconoclasm. But, deep in his heart, he's just a conniving hateful bloated punk who despises mankind. And then there are also the bad things about him…

Post–Indian Runner, Bannon invested in Seinfeld and a collection of fear-mongering political documentaries. George Clooney was right! Trump and Bannon are a couple of guys who couldn't make it in Hollywood so they set their sights on Washington instead.