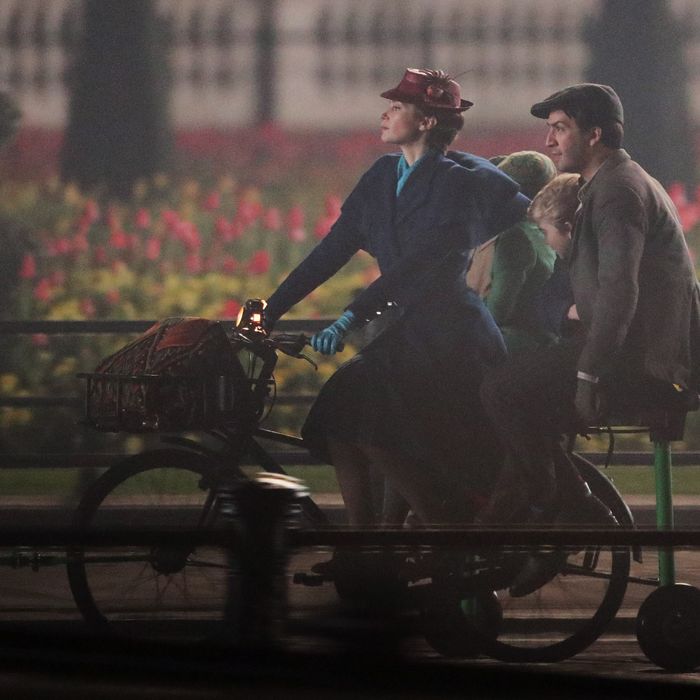 Filming on Mary Poppins Returns.
Photo: Yui Mok/PA Images via Getty Images
Supposedly, we already got our first peek at Emily Blunt looking practically perfect in every way, courtesy of an official Mary Poppins Returns image released last month. Now, though, thanks to some enterprising photographers hanging around the film's London production, we have indisputable evidence of exactly what is under Mary Poppins's obtrusive hat. Confirmed: It's Emily Blunt's face. The on-set glimpse also provides our first look at Lin-Manuel Miranda's Jack, a lamplighter and probable penguin enthusiast, as well as some new precocious kiddies, presumably the Banks children's children? Talk about a return on your investment. For more details, and a view of both sides of Emily Blunt's face at once, you'll have to hold out until Christmas 2018.