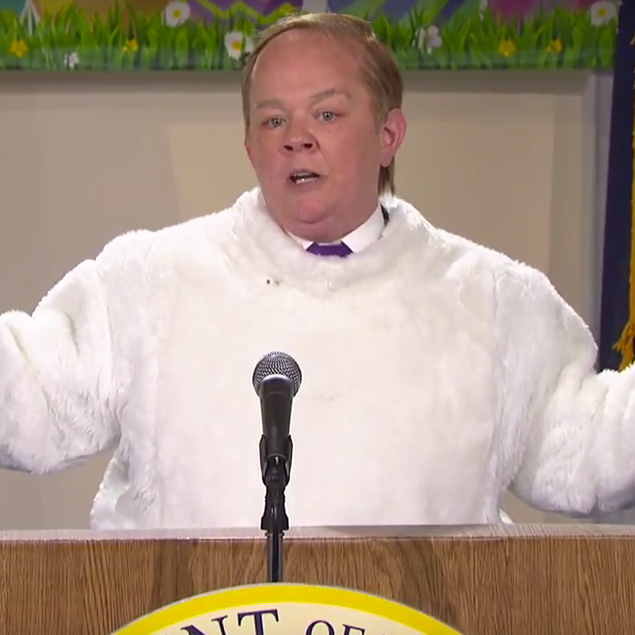 We knew heading into Saturday that this past weekend's episode of Saturday Night Live would be noteworthy, since it was going to be the first time in the show's 40+ year history that it was broadcast live, coast to coast, for all of America (and Canada) to enjoy in unison. That milestone, however, wasn't the only unusual thing to happen after Alec Baldwin said "Live from New York" in the cold open. See, though the show was certainly "live," it wasn't completely "from New York."
"Spicey gone wild!!! #LiveFromLA," Melissa McCarthy Instagrammed at 1:30 a.m. ET (or, more accurately, 10:30 p.m. PT), revealing that McCarthy's most recent send-up of Sean Spicer was in fact shot in L.A. A Vulture source has confirmed that the sketch was telecast live from a Los Angeles studio (McCarthy also participated remotely in the dress rehearsal), with the show shipping the Spicer costume out West ahead of time.
I'm told this isn't the first time the show has shot something live in L.A. (so, not including pre-tapes and video pieces), though it is extremely rare. McCarthy being out of the 30 Rock studio is why this version of the sketch got relatively less response from the audience, and why it seemed like her pacing wasn't exactly matching up with the laughs. (There wasn't an audience in the L.A. studio.)

We don't yet know if the show plans on using this approach as a permanent work-around to the logistical challenge of having given high-profile impressions to busy movie stars. There's also no word whether McCarthy attended the after-party, via satellite, at home in her pajamas, still wearing her Spicer makeup.