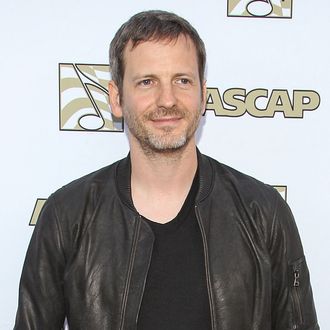 Dr. Luke.
Photo: Paul A. Hebert/Getty Images
After a maelstrom of controversy that has lasted more than two years, Sony has reportedly cut ties with the man at the center of it all. According to The Hollywood Reporter, Sony has severed ties with the famed producer Dr. Luke, ending a contract with his Kemosabe Records that started in 2011 and was previously expected to expire sometime this year. (Sony has repeatedly come under intense pressure from the "Free Kesha" movement to fire Luke.) In their most recent stint in court, lawyers for Kesha, who has been locked in a legal battle with Luke since 2014 over allegations of sexual abuse, argued that Luke's tenure at Sony was close to over. What that would mean for Kesha's future, they said, was worrisome, leaving the standing contract she still has with Kemosabe (which she has been trying to no avail to have dissolved and would implicate her next album) effectively in limbo.
A judge ruled last month that Kesha's claims of Luke's imminent leave were too "speculative." However, THR now reports that Luke has been removed as CEO of Kemosabe, and his page on Sony's website has already been scrubbed. It's currently unclear how this move might affect Kesha's ongoing case against Luke — as well as Luke's defamation lawsuit against Kesha — though THR notes that Luke could use being dropped by Sony as evidence for his claims that Kesha's accusations have damaged his career. In other words, this story is far from over.