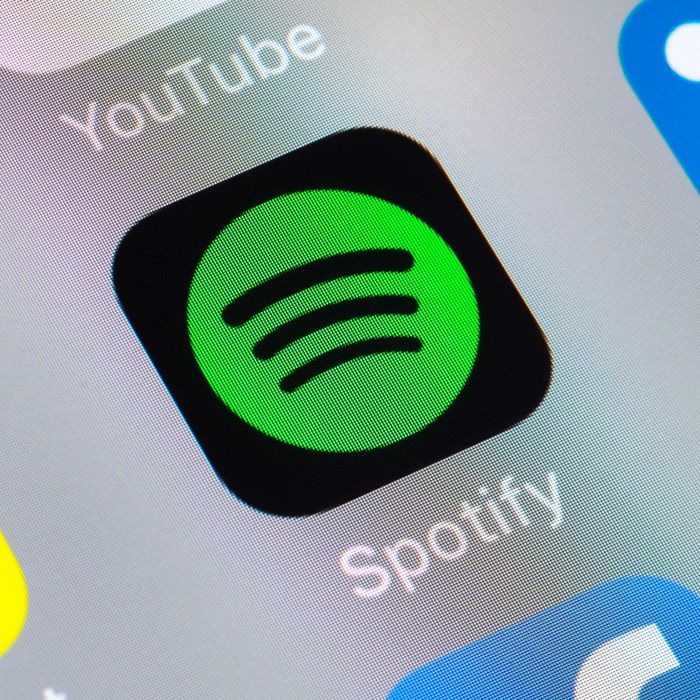 Photo: stockcam/Getty Images
At long last, Spotify is making a serious play for your wallets. Billboard reports that the biggest music-streaming service in the world has signed a multiyear deal with one of the biggest record labels in the world, Universal Music Group, that will change Spotify for good. According to the deal, UMG will have the option to enforce a "flexible release policy" on all its artists globally, meaning the possibility to paywall album releases and have them available only for paid subscribers first for two weeks ("windowing," as the industry calls it) is now on the table.
It's the first time in Spotify's history that it has embraced exclusives, a sign that the appeal of free streaming may be nearing its end. Previously, Spotify's artist wrangler Troy Carter had sworn off exclusives, declaring them "bad for artists, bad for consumers, and bad for the whole industry." (Spotify had even been even accused of trying to punish artists with Apple Music deals by allegedly "burying" their music on Spotify.)

But as Spotify took that stance, Apple Music scooped up Taylor Swift, Drake, Frank Ocean, Chance the Rapper, and much of music's upper echelon, while Tidal remains the only place you can stream Beyoncé's Lemonade and was first to nab Kanye's The Life of Pablo. (Meanwhile, Drake just reversed his position on exclusives if only for More Life.) If streaming isn't sustainable without artist exclusives or cooperation with record labels, it appears Spotify is the last to accept it. "We know that not every album by every artist should be released the same way," Spotify CEO Daniel Ek said in a statement.
Free tier users may notice the sudden change soon: Billboard notes that UMG's deal goes into effect immediately, so upcoming albums from Universal artists like, for example, Kendrick Lamar, Lorde, and Lana Del Rey could potentially be premium exclusives. (Taylor Swift, the most prominent voice in the streaming wars and a Spotify critic who dismissed the service as an "experiment," we should note, is also a Universal artist.)
It's unclear if Spotify would go so far as to poach Universal artists to be the only streaming service with exclusive access to their albums for a windowed period, as Apple Music has done; Ek has confirmed that singles, however, won't be paywalled. Currently, Spotify boasts 50 million paid subscribers but is still a majority free-user service — and the last one standing — but likely not for long.

Update, April 20: Spotify announced today that the company has signed a deal with Merlin that will allow "the global digital rights agency for the independent label sector" to participate in the flexible release policy. Merlin is the streaming service's fourth largest partner, representing literally thousands of indie labels and distributors across the world, meaning the thousands of artists whose music passes through those entities could now get widowed releases for new material. With Merlin and Universal both on board for Spotify's flexibly policy, the incentives for becoming a premium subscriber just increased exponentially.