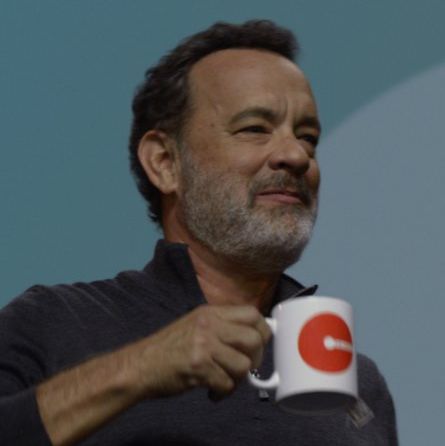 Tom Hanks in The Circle.
Photo: Frank Masi/See Change Productions
The plot of James Ponsoldt's The Circle, based on Dave Eggers's novel of the same name, revolves around a tech company called the Circle. Think of it like Facebook on steroids: It's a social-media platform that, through an identity-oriented innovation called TruYou, comes to encompass more and more of the human experience as the movie goes on. (Cue dire music.)
Most of the film is set within the circular confines of the company campus, which looks a little like a prison from afar — a likeness that doesn't seem accidental. At the Circle, employees do "doga," or yoga that somehow includes dogs; go to an endless stream of company picnics and parties; and aren't expected to work on the weekend, but are expected to participate in one of many optional activities. (The film's best joke comes when Emma Watson's Mae tells a co-worker that she went kayaking alone over the weekend. "I kayak," he says, genuinely hurt. "We could've kayaked together.")
Because of this resemblance, a whole parlor game could be made out of trying to guess from which real-life tech companies the Circle's many features, which all walk a fine line between parody and authenticity, have been drawn. But in one case, the similarity is oddly obvious, and made even stranger by the fact that the movie's version appears to have come first. It's the company's logo — and it looks just like Uber's 2016 update.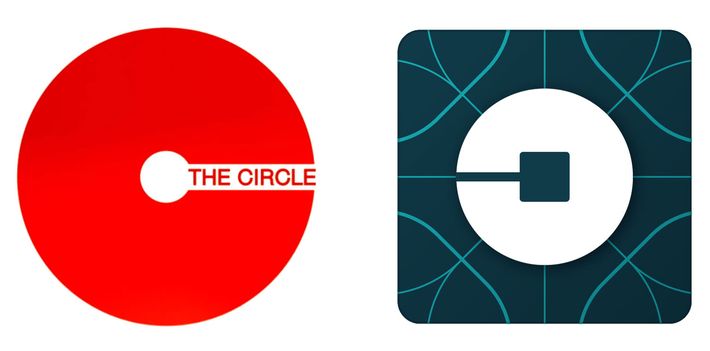 Uber updated their logo in February 2016, basing the new design, according to Wired, on a blog post written by Uber founder and CEO Travis Kalanick, "in which he described Uber's culture as the combination of bits and atoms. Bits represented the machine efficiency involved in Uber's mapping and dispatch software. The atoms represented people."
According to Ponsoldt, the resemblance is accidental. The Circle logo "was designed before the new Uber logo came out (something we noticed with a bit of creeped-out amusement)," he told Vulture over email. Still, it's funny not only that Ponsoldt's movie managed to anticipate the rebranding of one of the biggest tech companies in the world, but also that Uber's designers, however inadvertently, responded to the same spirit in the air that guided The Circle's. Hopefully, it's the only part of the movie's art that life imitates.