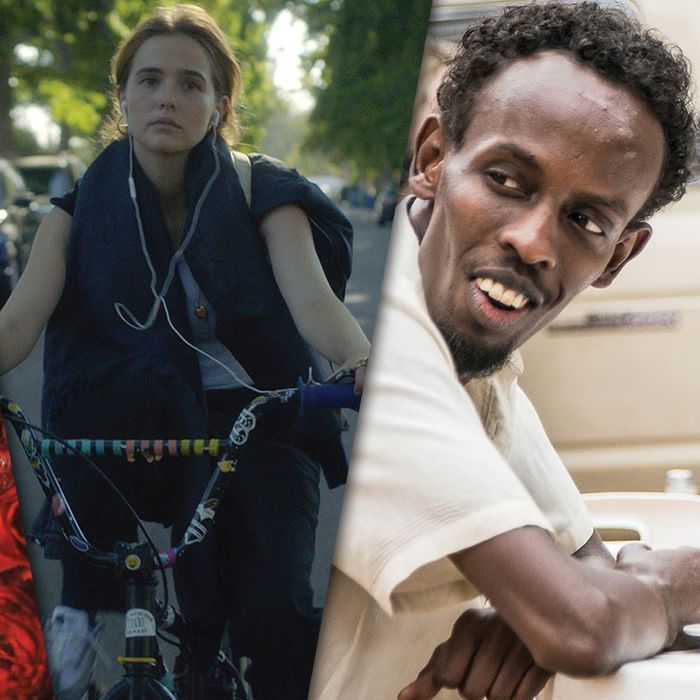 A Suitable Girl, Flower, and Dabka.
Photo: Courtesy of Tribeca Film Festival
Created to re-energize the most wounded neighborhood of a wounded city, the Tribeca Film Festival has become Manhattan's South by Southwest, a star-packed, multimedia jamboree next to the fall's more august and carefully curated New York Film Festival. There's a fair chance that you'll see something that's half-formed or crummy (especially on the fiction side — docs are safer), but the beauty of this kind of festival is that the whole is mightier than the sum of its parts. A big part of the fun is standing in line and marking up your schedule and listening to post-screening Q&A's and thanking young, very needy filmmakers for coming and grabbing coffee before the next screening and striking up conversations with strangers and luring them home and eating them — hang on, our review of My Friend Dahmer somehow got mixed in here. Festival groupies tend to like more artisanal eats.
With hundreds of features, shorts, and panels, it's impossible to offer anything like comprehensive recommendations, but here are some things or we've seen or, in a couple of cases, can't wait to.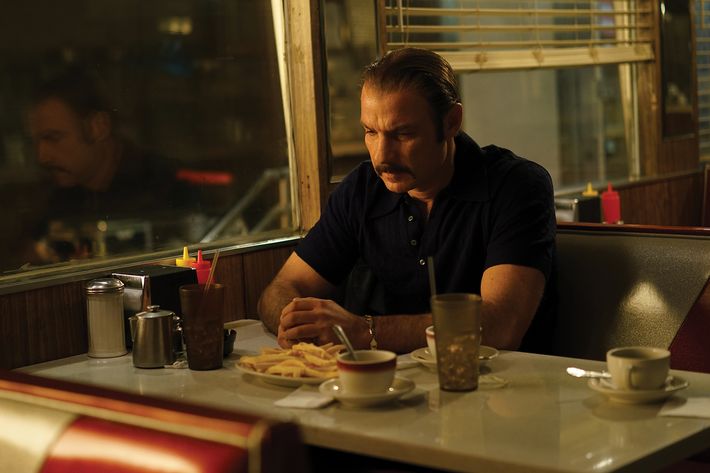 Chuck
Liev Schreiber is the "Bayonne bleeder" Chuck Wepner, whose 15-round title bout with the heavily favored Muhammad Ali inspired Rocky — which is Wepner's chief claim to fame when everything in his life goes way south. The movie (directed by Philippe Falardeau from a script by Jeff Feuerzeig, Jerry Stahl, Michael Cristofer, and Schreiber) bobs and weaves around all the standard biopic clichés and remains unbloodied — it's creepy, heart-tugging, and very entertaining, as befits the story of a man whose heart on his sleeve spurts blood. Elizabeth Moss is superb as Wepner's grossed-out wife and Noami Watts (though impossibly pretty) delightful as an empathetic bartender. With Ron Perlman, Jim Gaffigan, Michael Rappaport, all terrific. –DE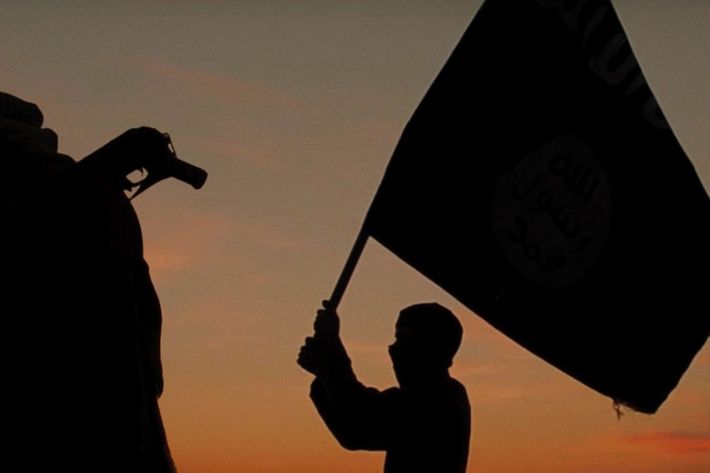 City of Ghosts
Matthew Heineman's ravaging, essential doc profiles citizen journalists' attempt to blow the whistle on Islamic State atrocities in Syria. –DE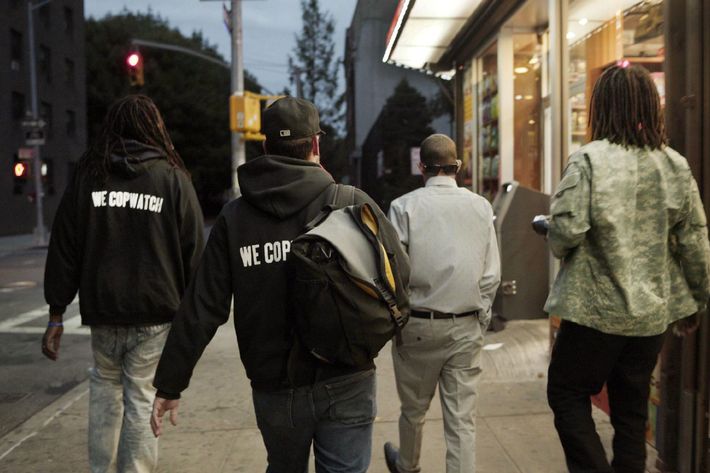 Copwatch
Not yet seen but recommended anyway is Camilla Hall's documentary about police brutality and Ramsey Orta, who filmed Eric Garner's killing on Staten Island and landed in jail on trumped-up charges for his risk. After now-Congressman Dan Donovan did his best to ensure that no indictments were handed down in Garner's death, Orta was the only one in this sorry event who spent time behind bars. –DE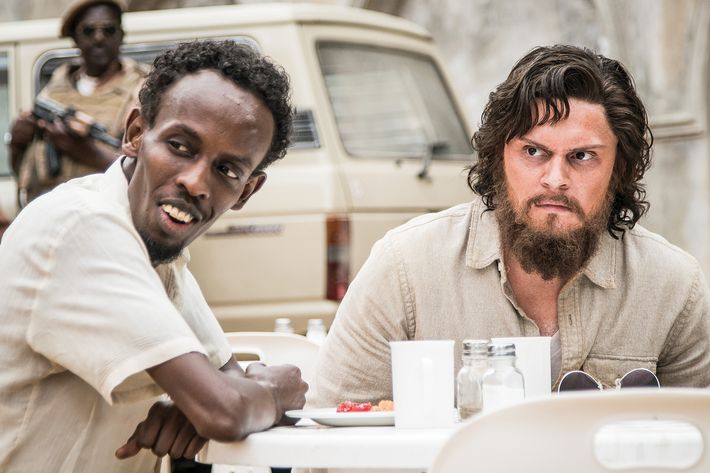 Dabka
Evan Peters stars in the true story of Jay Bahadur, a 24-year-old wannabe journalist who embeds himself in Somalia right as the country's pirates start to make international headlines. With the help of his fixer, played by Captain Phillips' Barkhad Abdi (the hijacking of the Maersk Alabama is a plot point, adding a layer of meta-curiosity) he gains insight that no other journalist at the time was reckless enough to risk their lives for. The film's stylistic flourishes (including several animated sequences) and Peters's cocky gonzo narration may not play for those without a stomach for the Vice school of storytelling, but the film is admirably rigorous about facts, and isn't afraid to be a little educational. Co-starring Al Pacino as Jay's mentor, plus an ensemble of local nonprofessional Somali actors. –EY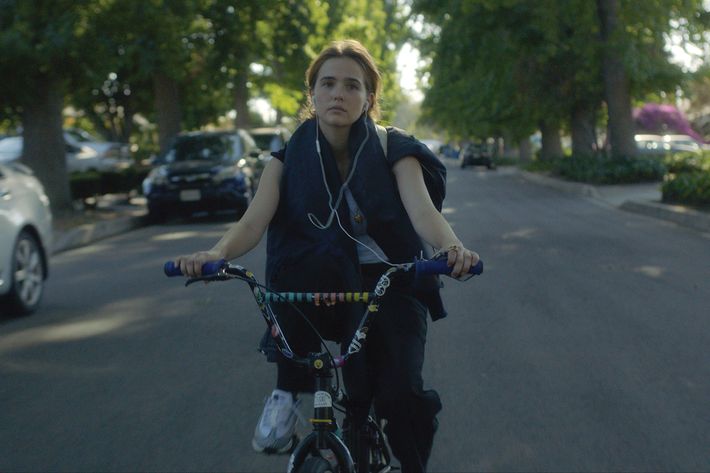 Flower
The tone is kerflooey in Max Winkler's comic drama. The first half is a riot, thanks to the motormouth banter of Zoey Deutch as Erica, a 17-year-old spark plug with a yen for fellatio and blackmail. (Her ultimate aim is taking down an alleged sexual molester played by Adam Scott, but this isn't exactly a thriller.) What you'll make of her burgeoning relationship with a sadly dysfunctional future stepbrother played by Joey Morgan is anyone's guess, but at a certain point I kept repeating "WTF?" like a mantra. –DE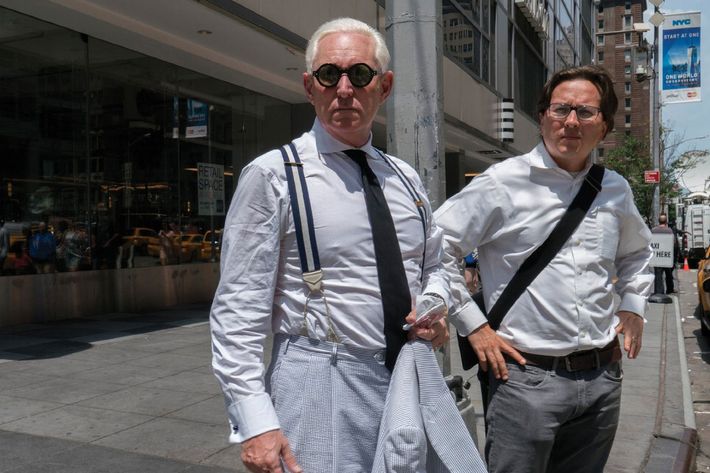 Get Me Roger Stone
You can have him. A portrait of the noxious Republican spinman and behind-the-scenes operator. –DE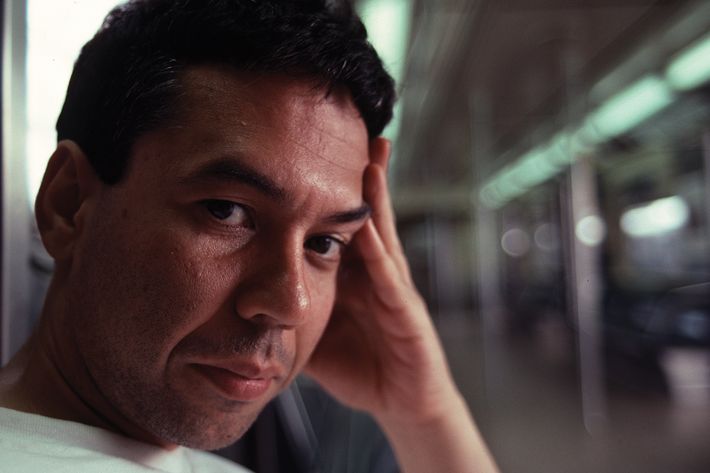 Gilbert
As in Gottfried, the gnomish ranter whose jokes are hit or miss but always, always over the line. The doc doesn't quite nail down the source of the little man's titanic aggression, largely because (as friends and colleagues acknowledge from the outset) he's among the most closed-down human beings on earth. But the film's fascination is its mix of stand-up footage and scenes in which Gottfried pads around his Manhattan apartment with his lovely wife/caretaker, Dara, and two children, looking dazed and flummoxed by the nature of so-called normalcy. –DE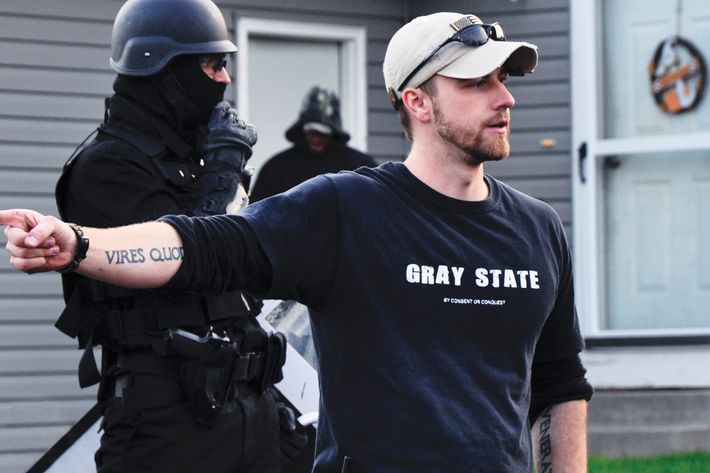 A Gray State
This Werner Herzog–produced documentary explores the tragedy surrounding the death of aspiring filmmaker David Crowley and his wife and child. An Iraq war veteran turned dystopian auteur, Crowley's homemade trailer for his yet-to-be-written feature film Gray State became a viral phenomenon among libertarians and Alex Jones types. With their support, he crowdfunded thousands of dollars and got the attention of Hollywood producers. But Crowley grew increasingly paranoid and obsessive during the film's development, and he and his wife, Komel, spiraled into a joint psychosis that they documented over hours of home-video footage, voice memos, and diaries. Director Erik Nelson, a producer on Herzog's Grizzly Man, can't help but speed through the untold volumes of material, and he comes off as a little squeamish about the dark psychological heart of his story. But it's still a fascinating, if upsetting, watch and illuminates one possible end point of the conspiracy-theorist mind-set. –EY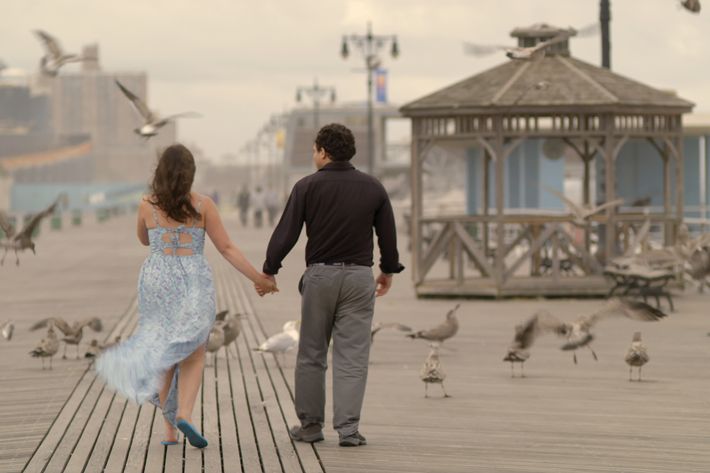 Keep the Change
A fictionalized film about love between a young man and woman on the autism spectrum, directed by Rachel Israel with a clear eye — she's on the guarded-optimism spectrum. Most of the actors are on the spectrum, too, which means it's sometimes hard to tell when they're saying their lines in a stilted way or that's just normally how they'd talk. But the movie is worth seeing to puzzle that — and so much else — out. –DE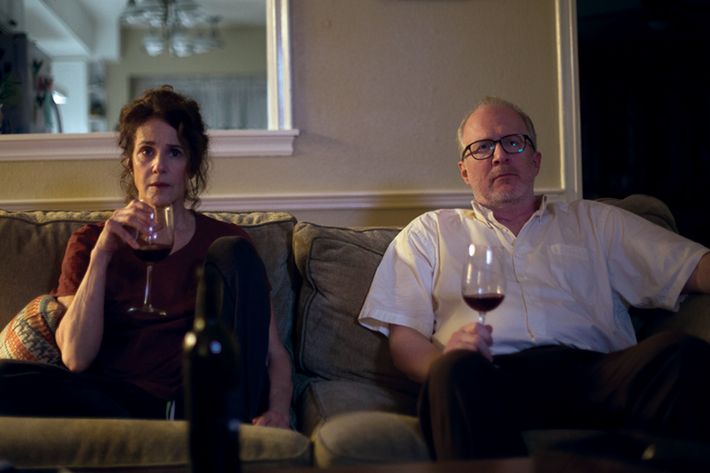 The Lovers
Azazel Jacobs's very strange and squirmily entertaining comedy marks the return of Debra Winger as one half of a long-married couple (the other half is Tracy Letts) who have become veritable strangers to each other and are both having serious affairs (Letts with Melora Walters's dance teacher, Winger with a writer played by Games of Thrones' Machiavellian Littlefinger, Aidan Gillen). The pleasure is in the mix of teeny surface banalities and colossal subtext — it's like an extended Pinter satire. –DE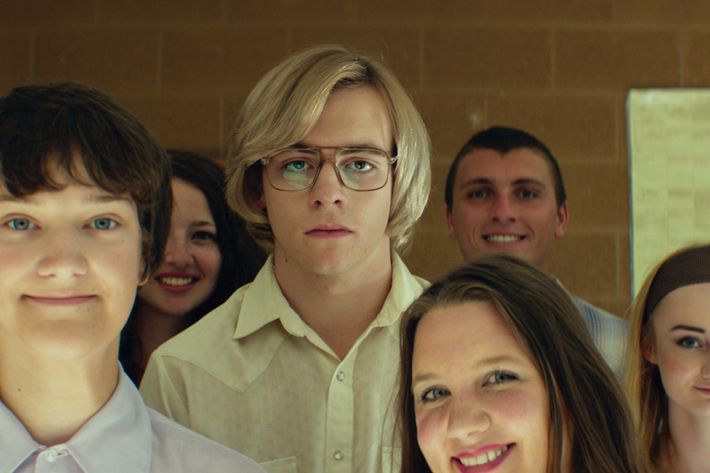 My Friend Dahmer
Based on a graphic novel, Marc Meyers's portrait of Jeffrey Dahmer as a high-school senior (class of '78) is the most ineffably '70s movie since Dazed and Confused. There are nerds everywhere you look and fuzzy apathy bleeds into anomie. Dahmer's creepiness fits into the mosaic. Former Disney teen star Ross Lynch plays the teenage title character, affectless under his oversize glasses and blond Prince Valiant hair — until he launches into spazzy spasms to get attention and ends up attracting a small group of male admirers who crown him a clown prince. Meanwhile, he's collecting road kill and dissolving its flesh in acid and thinking about killing a jogging doctor (Vincent Kartheiser!) after whom he lusts. Anne Heche is his manic, nerdy (but being Anne Heche, not un-hot) speed-freak mom, and Alex Wolff an increasingly wary pal. –DE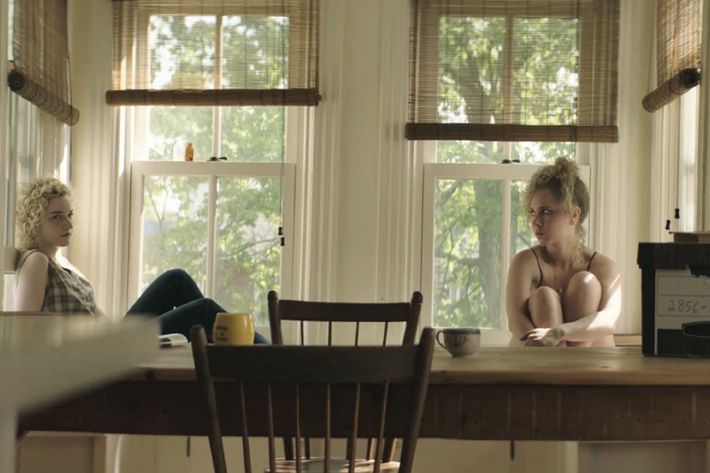 One Percent More Humid
Liz Garcia's squirmy drama has good performances from Juno Temple and Julia Garner as friends home from college to skinny-dip, party, and try to forget a tragedy no one wants to talk about. Movies that feature tragedies that no one wants to talk about are more alike than unalike (piecemeal flashbacks leading to the Whole Story, etc.), but this one is grounded. Alessandro Nivola has some fine "should I or shouldn't I" scenes as the professor Temple can't keep her hands off. –DE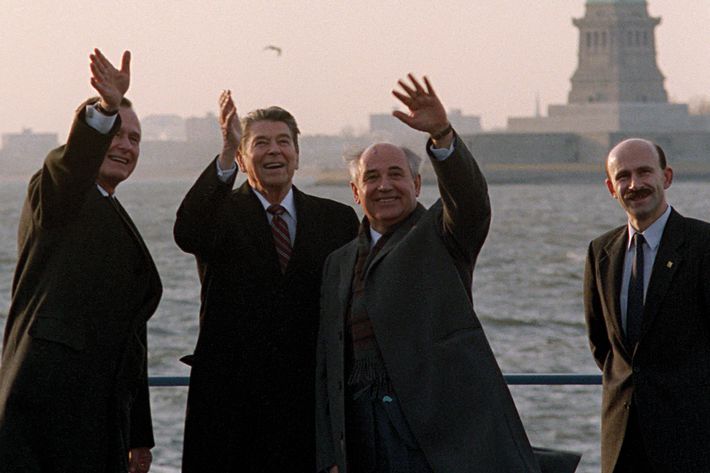 The Reagan Show
Pacho Velez and Sierra Pettengill's doc is nothing but footage of the actor turned politician, but in a context (and from different, revealing angles) that leads you to the conclusion (which I find irrefutable) that the eight-year president of the United States was a man in an empty suit. And yet Reagan looks like Solomon the Wise next to the baby man in the suit of hot air who's got the job now. –DE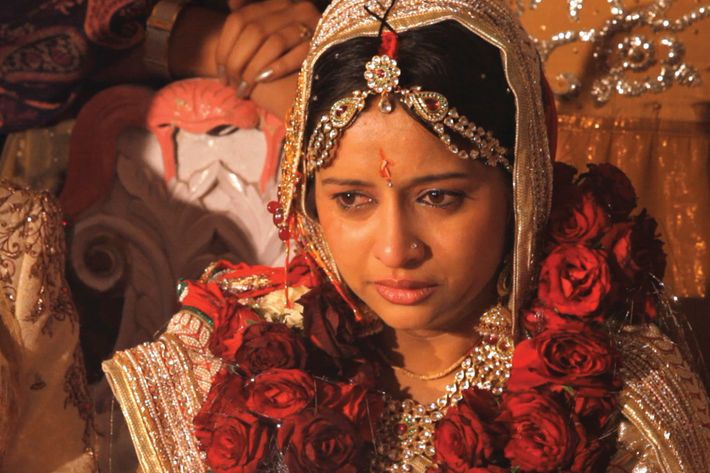 A Suitable Girl
Weddings in any culture are almost by definition archaic, but this moving documentary about the byzantine matchmaking process in modern India, seen through the eyes of the brides-to-be, throws that fact into harsh relief. Directors Sarita Khurana and Smriti Mundhra follow three women of varying socioeconomic backgrounds, all of whom are approaching their final marriageable years and who have their own misgivings about marrying themselves off. A driven career girl with a nightclubs-and-brunches lifestyle in Delhi marries into a prominent political family in a small town, a shy woman of lesser means turns to online dating after traditional matchmaking meetups continually fail her. Marriage is an obsession for these women and their families, both coveted and dreaded — as it signifies their departure from their family. The weddings themselves are boisterous, beautiful, and full of heartbreak. –EY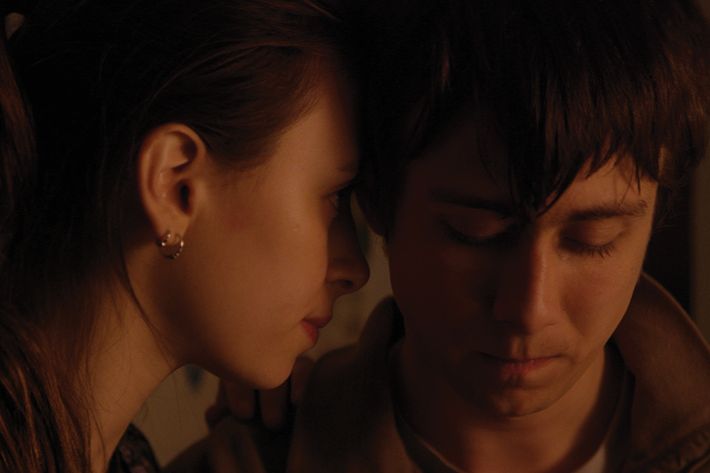 Super Dark Times
The feature debut from director Kevin Phillips certainly lives up to its name; it might also be one of the most visually arresting films you'll see this year. Featuring sublime cinematography and engrossing, naturalistic performances by its teenage cast, the 1990s period piece follows a foursome of typically awkward, foul-mouthed boys whose lives are changed by a horrific accident involving some stolen weed and a samurai sword. Rather than kicking off a high-stakes thrill ride, Phillips opts to depict a kind of hallucinatory, hormonal malaise that builds to almost unbearable dread. It's more Stand by Me than Stranger Things, but Super Dark Times lands somewhere much more violent and sobering than its forebears. –EY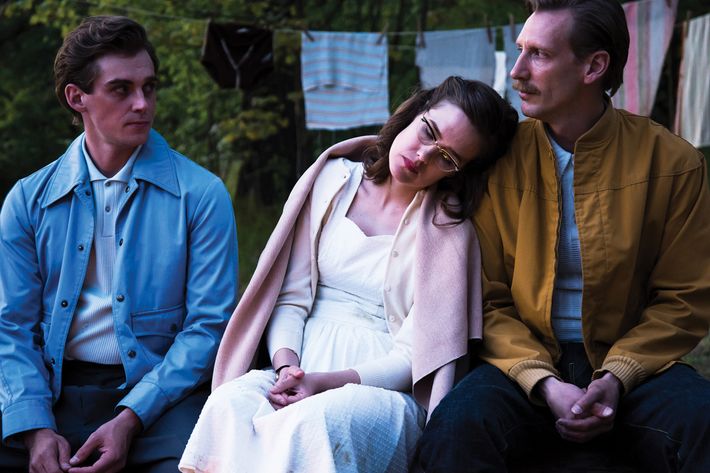 Tom of Finland
This handsomely produced biopic tells the story of Touko Laaksonen, a.k.a. Tom of Finland, a pioneer of gay erotic art who gained a fervent international following while remaining fundamentally closeted for most of his career in repressive postwar Finland. While Finnish filmmaker Dome Karukoski hits some familiar life-story beats and perhaps one too many double entendres, there are some truly breathtaking moments here, especially when the film edges into fleeting moments of fantasy. The narrative spans decades; we see Laaksonen as a young soldier in the Finnish Army, and a graying fish out of water diving into the hedonism of West Hollywood in the 1970s. Pekka Strang plays the title character with alternating layers of warmth, anxiety, and playfulness. –EY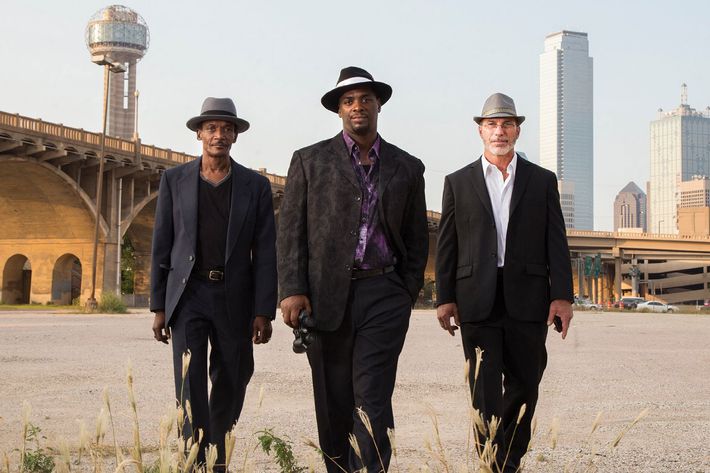 True Conviction
This is Jamie Meltzer's study of a detective agency in Dallas started by three exonerated men whose mission is to free innocent people. I smell a Hollywood feature in this one — or maybe a TV series. –DE