One Monday last month, Thomas P. Campbell, the departing director of the Metropolitan Museum of Art, stooped silently over a burial suit of jade tiles threaded with gold, circa 100 B.C. In this private moment, he had his back to reporters gathering for a first look at the Met's landmark China survey "Age of Empires." A moment later, Ken Weine, the new communications chief, tapped him on the shoulder, and Campbell pivoted, summoned up his British charm, and shook my hand. At 54, sandy hair parted in the middle, looking like he'd just exchanged safari khakis for a headmaster's suit, he wore a trace of the uncomplicated pride he might have felt if journalists weren't just then dissecting his eight-year tenure and the snowballing crisis of confidence that had ended it just four weeks earlier.
Campbell pulled out his iPhone to show me a photo of an excavation at one of 85 far-flung Chinese sites where the show's loaned treasures originated. "This is in Jiangsu province," he said in a librarian's murmur, "a deep ravine down into the earth." Terra-cotta animals were still caked with mud, like unwashed newborns. "This was the moment when I realized — with the curators — that this would be an amazing exhibition." Years later, when the Chinese culture minister visited, "he said that because America doesn't have a department of culture, in some respects they regarded the Met as that department."
A handler summoned Campbell to a podium for brief remarks. I asked if he'd be willing to sit down and talk about his legacy. "With pleasure, let me talk with Ken about this," he said, retreating with Weine. "It's a moment of transition." He never granted the interview, and soon curtailed even such pro forma appearances.
Campbell's resignation had triggered a barrage of reports on the managerial mistakes that led to his "shocking exit" — alienating staff, launching tacky and expensive redesigns of the brand, flogging a massive contemporary-art expansion, including a brand-new $600 million wing, without securing the requisite funding. (Ideally planned for the museum's 150th anniversary in 2020, the wing is now indefinitely postponed.) There was the matter of an office relationship that resulted in a complaint, a quiet settlement, and a nosedive in morale. "Tapestry Tom," the young scholar with arcane expertise and populist impulses, appointed at the end of Philippe de Montebello's monarchical 31-year reign, had become a symbol of institutional decline.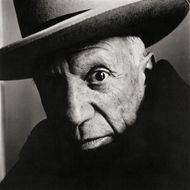 And yet the Met's most powerful trustees had tolerated (and even minimized) Campbell's missteps for eight years, supporting and in some cases propelling his ambitious initiatives. Often they were justified, because his plans to update and democratize the country's largest museum seemed to be bearing some real fruit. The Met Breuer, the museum's temporary satellite for modern and contemporary art, had just celebrated its first full year of running critically lauded exhibits, drawing much larger crowds than the building's previous occupant, the Whitney, and boosting overall Met attendance to a record 7 million plus. Its online presence was robust and popular. Scheduled for the spring were large-scale exhibitions on Irving Penn and designer Rei Kawakubo and, of course, "Age of Empires."
It was only when it became public that America's wealthiest museum was bleeding money, its deficit on the verge of bloating to $40 million — since contained to $15 million — that trustees turned against him. "If the Met had been flush," said one museum expert, "I don't think we'd be talking about Tom Campbell today."
The mystery of how an encyclopedic cultural institution could hit such financial straits so quickly in good economic times is a question not unique to the Met. Across the art world, where 5,000 years of treasures compete for attention with art-fair darlings, booming attendance does little for the bottom line, and endowments sometimes shrink in bull markets. Revenue grows modestly while costs rise inevitably, especially when museums expand — which they do often, since in a country with paltry government funding (which accounts for 8 percent of the Met's revenue, versus about half of the Louvre's), directors chase collectors and donors increasingly focused on new art and new buildings. The Met shed around 90 staff members last year, but MoMA also offered buyouts in the midst of an expansion — and just after receiving a $100 million gift. The Brooklyn Museum cut staff in response to rising costs. Out West, the LACMA had its own overleveraged expansion, and L.A.'s MoCA was still emerging from the brink of bankruptcy.
But at the Met, those issues were compounded by a regime with a surfeit of dreams and a deficit of focus, lightly overseen by a board that installed a director with no executive experience and gave him as much rope as his powerful predecessor. By the time Dan Weiss came in two years ago as president, many of de Montebello's old guard (trustees included) had left the building. Now that Weiss has replaced Campbell as interim CEO, he is undergoing the painful process of resetting the museum's priorities. The wing will wait while the museum conducts long-needed repairs. Exhibitions will be cut back by as much as a quarter. And just as crucially, the Met is revamping its money-losing gift shop — because, as it turns out, America's greatest storehouse of treasures can't balance its budget without selling nicer scarves.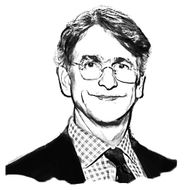 Campbell took office on January 1, 2009, at the height of the recession. The financial meltdown hit the museum as hard as the portfolios of its trustees. Within six months of his arrival, more than a quarter of its endowment had been erased, exhibitions were severely reduced, and 357 out of roughly 2,200 employees lost their jobs. But Campbell managed to weather the economic storm, emerging from the recession with big plans and a deal to acquire $1.1 billion worth of Cubist art from Leonard Lauder. In hindsight, though, that recovery was the first and possibly the most important in a long line of pyrrhic victories.
Over the short term, there was commiseration and camaraderie. Everyone wanted Campbell to find his footing, and it looked like he had. He had been chosen as director by a committee of mostly older trustees (many of whom have since retired or died), under a tradition of hiring from within, with an emphasis on charisma, scholarship, and esprit de corps. One tradition they broke was selecting someone who had run a museum. Campbell's specialty, Renaissance tapestries, may have seemed obscure, but two surprisingly popular exhibitions had shown off his knack for finding undersung masterpieces and bringing out their beauty and worth. At 46, he looked to be the perfect bridge between de Montebello's principled hauteur ("They liked his accent," a donor told the writer Michael Gross) and a younger generation's egalitarianism.
But much of de Montebello's ethos went the way of Lehman Brothers. One former department head says Campbell took advantage of the cuts to "renovate the staff." Met lifers expert at rolling up an ancient rug or buttering up an elderly widow took retirement packages, taking their institutional memory with them. "I'm not sure the Met ever fully recovered from the loss of those people," said the former department head.
Campbell brought in new heads of marketing and design who set about revamping the Met's nearly half-century-old latticed logo. (The result, a millennial-red matrix of smooshed-font letters, was widely mocked; this magazine called it "a typographic bus crash.") He also hired a loyal clique of deputies who placed barriers between him and the curators who should have been his base of support. "He wasn't out and about enough," says a former executive. "He didn't spend enough time having curatorial lunches."
It was a sea change from the cult of patrician personality de Montebello burnished over years of handshake deals and lunches à deux. "What Philippe achieved was a very stable structure in which excellence and diligence were rewarded," said the former department head, "and unfortunately that culture was broken by the recession."
As Campbell restaffed and the economy improved, he ushered in a spirit of modernization, reaching out to the hoi polloi in ways de Montebello never really cared to. Whereas the former director once objected to the idea that "we should seek to demystify the museumgoing experience," Campbell made it his mission. "Tom was very much interested in scholarship being made accessible to the average person," said the former executive, who recalled a directive Campbell gave to curators on their labels: "I want to send a friend of mine who is not an art historian to an exhibition and have him know exactly what you're talking about."
His digital initiative stemmed from that democratic impulse and, in many ways, fulfilled it. During his tenure, the Met made an unprecedented 375,000 images available online, royalty-free. Its Instagram account and artist-guided video tours have won Webby Awards. Digital apps, tours, timelines, and maps arguably helped raise attendance, popularize lesser-known works, and drive interest in loans from the museum.
But the digital department was also the locus of alleged favoritism. According to a recent Times story, Campbell developed a very close relationship with a female employee in online publishing. That woman's boss, Erin Coburn, hired by Campbell in 2010 as "the first chief officer of digital media," filed a complaint contending that her subordinate used the relationship to create a fiefdom with its own (wasteful) budget. Administrators hired lawyers to investigate, and although they concluded Coburn's case was without merit, the museum quietly negotiated her departure in 2012, giving her a sizable exit package.
Morale suffered from Campbell's fixation on digital; some curators and conservators felt ignored while newcomers were busy optimizing the user experience. As if to compensate, he gave curators more exhibitions than ever — nearly 60 a year since 2014, well over prerecession levels. The recovery absolved him of the need to make hard choices. "He didn't leave in place the acknowledgment that you should never plan for the top of the market," said one museum expert, who partly blamed Campbell's drive to distinguish himself. "Ultimately it was Tom's undoing to be the un-Philippe, and while the board encouraged him to take on these endeavors, they didn't protect him from the disequilibrium that comes with that."
De Montebello wasn't really evaluated on his financial acumen or his teamwork. But he also would never have argued, as Campbell did in a speech at the World Economic Forum, "We need to make our case with metrics, framed in a language that businessmen understand." In the end, Campbell failed to make a case in the language of the Met. Several sources give the impression that he listened too much to outside consultants and not enough to curators. He instituted a corporate regime producing logos and websites and blueprints angled to appeal primarily to investors and consumers. Then, having shaken the internal culture, he fell short of the metrics he extolled.
Through it all, the board remained on the sidelines. "The trustees were used to Philippe running the place, and they got lazy because of that," said a retired employee. De Montebello was a cautious, slow-moving director, and the board assumed "Tapestry Tom" would be one, too. Only two trustees appeared to even know about Coburn's complaint. Campbell insisted, in a statement for this story, that he always acted under "clear mandate and direction from the board." But even if his ideas had support, the board didn't seem to question his priorities.
Nothing signified those priorities more than his plans to quickly build a new modern-and-contemporary-art wing. In 2014, he announced plans to gut renovate the southwest wing and publicly floated 2020 as a completion date. He couched it in the language of common sense, citing a feasibility study he and the board had commissioned. But the study also listed several structural problems — including leaking skylights built in the 1930s — that required urgent attention and resources. Campbell said nothing about those at the time.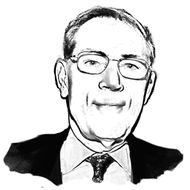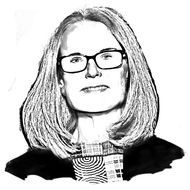 A few hours after Campbell's "Age of Empires" cameo, the Met threw a celebratory cocktail party in the Carroll and Milton Petrie Sculpture Court. Young curators in fashionable eyeglasses wove around marble nudes and hoary trustees raved about Vail. Campbell walked briefly through, while de Montebello, now 80, held court as regally as one can in a folding chair. Tom Javits, the museum's head of construction and facilities, grappled with a sticky shrimp dumpling while explaining how his background in high-rise development applied to his current position.
"This is my 100-story building on its side," said Javits, "as long as the Empire State Building is tall, with about the same amount of gross square feet" (more than 2 million). Behind us was the museum's original rear façade, which once opened out onto Central Park. Today there is no public park access, only a fire door at the far end of the court. Javits was on the committee that two years ago chose the architect David Chipperfield to replace the Lila Acheson Wallace wing, the Met's cramped and dated quarters for modern art. The new southwest wing would have doubled the size of the popular roof garden, added tens of thousands of square feet of gallery space, and finally restored a Central Park entrance.
The notion that modern and contemporary art was ripe for expansion had been gestating before Campbell became director. The Met has long given modern art short shrift. The Whitney owes its existence to the Met's rejection of 500 works owned by Gertrude Vanderbilt Whitney in 1929. It was de Montebello, alongside modern curator Gary Tinterow, who began talks with Leonard Lauder and his chief beneficiary, the Whitney Museum, about two big asks — the gift of Lauder's $1.1 billion collection of Cubist art and the lease of the building soon to be vacated when the Whitney moved downtown. Any renovation of the Wallace wing would take time, and Marcel Breuer's Brutalist, windowless building on 75th Street would bridge the gap, becoming what one former executive calls "the world's most glorified swing space."
Tinterow showed Lauder a model of proposed renovations to the Wallace wing. All parties say that though the renovated wing was certainly a part of the Met's pitch to Lauder, published reports of a "quid pro quo" — a brand-new wing promised in return for the cosmetics mogul's collection — are false. Tinterow called Lauder's gift "a good reason to get going and finally do it."
Once Campbell became director, he led the charge to commission the new wing and lobbied hard to persuade Lauder to choose the Met over three other museums. He also negotiated a flexible Breuer arrangement, an eight-year lease below market rate with an option to renew for five more years.

But contemporary art needs more than space at the Met; it needs a singular vision, especially as it enters the glutted arena. No other New York museum has an Egyptian temple, but there are lots of places where you can see a Picasso. "The mission for modern and contemporary art is not a whim — it is an essential component of what the Met has to do for its future," said Sheena Wagstaff, Campbell's head of modern and contemporary art, who replaced Tinterow in 2012. She oversaw the opening of the Breuer and will be in charge of the new wing if and when it opens. "Think of the ancient and the modern together," she says. The Breuer's first show, "Unfinished," a themed mash-up of incomplete artwork across several centuries and continents, earned mixed reviews. "It was an experiment," she says, "and we had relatively little time to pull it together, but in that time we brought together five departments, all of whom talked with one another on this same topic."
After "Unfinished," that vision — to tell stories about art spanning 5,000 years, including the past 117, and the entire globe, including the marginalized — has receded. The first true blockbuster was a traditional retrospective on Kerry James Marshall, and it originated in Chicago. Go to the Breuer today and you'll find three well-done single-artist shows. One, "Marsden Hartley's Maine," does include work by artists who influenced him. But in sum, the satellite feels like a more global variation on the Whitney. (Wagstaff does have more collaborative exhibitions in the pipeline: One, tentatively titled "Body and Color," will examine "the white ideal body as represented by Greek sculpture," inherited by the Renaissance, and finally interrogated by more diverse artists of the past century. But it's a couple years out, and "I'm not really ready to talk about it.")
"I believe Tom was actually moving somewhat directionally right," says the director of another major museum. "He very much recognizes that the Met has to appeal to younger audiences as well as their core. But trying to figure out how to calibrate a contemporary program in New York, it's very hard and very complicated, and a 20-year project."
The impulse to compete today, not in 20 years, came out of Campbell's populism, his desire to attract younger collectors and also maybe to make a mark as a new director. "All these museum directors think their obits are going to be really boring unless they raised x amount of money and built y building," says a longtime observer of the art world. It couldn't have been lost on Campbell, or on his trustees, a number of them real-estate developers, that construction commands more attention than basic repairs.

Concurrent with Campbell's expansion plans was an increase in staff; 29 modern and contemporary staff members are listed on the website, more than any other curatorial department. Some curators from other departments told me they felt shortchanged. One curator in particular, George Goldner, retired chair of drawings and prints, has resented the new emphasis. He gave the Times its headline quote on February 4, calling his former employer "a great institution in decline."
Mike Hearn, the Asia-department head who traveled with Campbell to China, disagrees. He understands and admires the expansionist impulse, because he's seen it pay off. Asian art took up a room and a half when he first arrived at the Met in 1971; now there are more than 50 galleries. In 1975, the opportunity arose to acquire the Packard collection — 412 pieces of Japanese art. He remembers then-director Thomas Hoving putting it to a vote of curators during another era of austerity: Did they want to give up a big chunk of their acquisition funds for five years in order to seed a new department? They consented. "This is the kind of forward thinking the Met should always espouse," says Hearn. A few years later, they built more galleries than they needed — and the collectors eventually followed suit. "You build the galleries," Hearn says, "and the people come."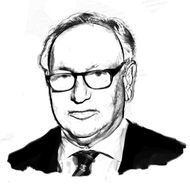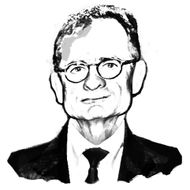 In early February, board chairman Daniel Brodsky publicly expressed his confidence in Campbell; three weeks later, the director was out. But the erosion of support only looked like a sudden landslide. The ground had begun to shift two years ago, when Daniel Weiss was hired as president and Campbell, the extoller of metrics, met a real numbers guy. Trustees were relieved, as one of them put it to a friend, to have "a grown-up in the room." Late last fall, a round of benefit cuts provoked a letter of protest from curators and conservators just a few months after staff cuts had swept away some of Campbell's signature hires (including the retail chief he'd hired in 2013, just before the shop's revenue plunged). He was getting it from both ends, being held responsible for changes that were undermining his influence. Even if he did resign voluntarily, as the Met officially claims, could you blame him?
Interim CEO Weiss said that he supported the director's initiatives. "Tom made a mark on this institution commensurate with the best directors in history," he told me. "He brought the institution into the 21st century, he increased audiences, and, generally, he was a change agent that the museum needed to make those advances. For all of that, perhaps, Tom paid a price."
At a March board meeting, Weiss detailed his plan to cut back spending (with no further layoffs) and to run the director's office on technocratic autopilot during the year it might take to find a new director. He or she probably won't also hold the title of CEO, as Campbell and de Montebello did; a board committee is currently reevaluating these roles. Weiss is said to be in the running for director, but board chair Brodsky told me, "I think we definitely need two people."
Hours before that board meeting, I met Weiss and Brodsky — the "two Dans" — in Weiss's spacious office overlooking Central Park. Brodsky, a real-estate developer, was slightly gruff and spoke in generalities. Weiss, previously the president of Haverford College, was wiry and affable and spoke in detailed outlines.
"What we had in some ways was a variation on a perfect storm," Weiss said, before breaking down the "three categories of issues" that blew up the deficit: slowing revenue, rising costs, and too many projects at once. The Breuer, which costs $17 million a year to run, was funded through separate contributions, but labor costs cut into the operating budget. And while admissions were breaking records, their contribution to the budget actually dropped: Visitors accounted for only 13 percent of the Met's revenue in fiscal 2016, down from 16 percent three years earlier despite rising attendance — mainly because a class-action suit forced the museum to change its $25 fee from "recommended" to "suggested." (The suit argued that calling the donation "recommended" was misleading.) Revenue declined about 25 cents per visitor. And basic repairs had required a $250 million bond; servicing that debt was a considerable burden.
While the structure and culture of the Met are unique, its vulnerability in times both good and bad is not. The Met's $2.5 billion endowment makes it far more secure in the long term than most other museums, and it should be emphasized that it was never in serious trouble. But several more years of complacency might have sent it that way. The Met's endowment has shrunk by half a percent in the past year, outperforming similar institutions significantly. Donations, along with the endowment, make up 69 percent of revenue. But much of Campbell's fund-raising was for the Breuer and planning on the new, now-scuttled wing. That money wasn't going to help shore up the operating budget.
Early this year, Weiss and the board decided that maintenance was the more pressing priority. "If you look out this window," Weiss said, pointing to the European-painting galleries' green glass roof, "it's one city block of skylights. They were due to be replaced in the 1960s," and now they finally will be, at a cost of $140 million. Almost directly to the south is the proposed site of the Chipperfield wing.
The Met now says that the new wing was never scheduled for 2020, and that its deferment had nothing to do with fund-raising because they hadn't even come to that phase of the project. Campbell was reportedly negotiating, quietly, for two gifts totaling $300 million. Weiss called the Chipperfield model "a magnificent design, which may be exactly what we build" — or maybe not. "It's bold, so we needed to think about that, and it's an expensive project, so we needed to line up a funding plan."
There was one more factor Weiss mentioned in that perfect storm of fiscal issues. The gift shop, generally a source of several million dollars a year, has been losing millions recently, with revenue declining from over $72 million in 2012 to under $52 million last year. It was a management issue, and Weiss hired Will Manzer, a former executive at Perry Ellis who lists "turnaround operations" among his "core competencies," to fix it.
Manzer is a true man of metrics, and also the only museum executive I met who wasn't wearing a tie. When Manzer first looked at the gift shop, he concluded, "There was nothing to buy here." Customers got lost, or walked away thinking the Met only sold books (which crowd the section closest to the entrance). Busy-patterned scarves hung in strips like streamers and limited-edition prints were hidden upstairs behind hanging rugs. Manzer reserves his strongest disdain for one particular object: "A T-shirt that's an allover print in polyester — I don't want to see another one of those."
Manzer cut the forecast losses in half over the first ten weeks, mostly by turning over inventory, decluttering, and adding signs to direct customers, and says he's on track to convert a $3.4 million loss into a $500,000 profit. Those were the easy fixes. To complete the turnaround, he's assembling "the Navy seals of merchandising and design teams," he says — people "who could leverage the collection in a way that is commensurate with the real mission of the Met and not some 42nd Street gift shop."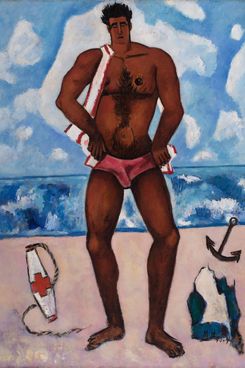 When I met him in his office across the street from the Met, arrayed on the table were products from future lines: scarves bearing more subdued patterns purloined from Paul Klee and Gunta Stolzl, and a tote bag printed with Marsden Hartley's The Lifeguard that could pass for an item in the MoMA Design Shop. The shirts will be made of Peruvian long-filament cotton. There's an open bracelet of rock crystal capped with gold-plated rams' heads inspired by the Greek and Roman collection, retailing for $395. "We've already sold ten of them — it's brand new. If the perceived value is there, the customer is going to pay for it." There'll be "consumer art supplies" — high-end coloring books — skewed toward millennials. "Thirty-five percent of our customers are millennials," he said. "They are really focused on authenticity."
Manzer sees no reason to believe these improvements won't eventually get total retail revenue up to $150 million, with profit margins of at least 8 percent. If those margins went up a little more, to 10 percent, that would mean a profit of $15 million — this year's deficit.
*This article appears in the April 17, 2017, issue of New York Magazine.
*A previous version of this article suggested that both the gift shop and restaurant have been losing millions; only the gift shop has been losing that much money.