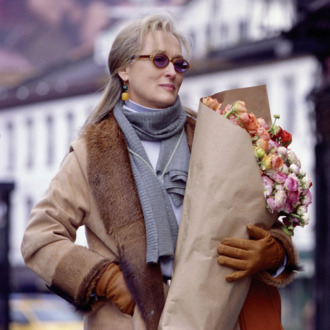 Each month, several films and TV shows leave Hulu's catalogue. We provide a list of departing titles so you can watch them before they're gone forever (or are just available on a different site). For more comprehensive coverage of the best titles available on Hulu and elsewhere, check out Vulture's What to Stream Now hub, which is updated throughout the month.
For those mourning Bill Paxton: A Simple Plan
When he wasn't fighting aliens and predators, Paxton made for a consummate everyman onscreen: folksy, charming, and slightly sinister. His talents were rarely put to better use than in Sam Raimi's masterful 1998 crime thriller about three men who find $4 million inside an abandoned plane in the remote, snowy Minnesota wilderness. Though Paxton's Hank Mitchell is supposed to be the educated, level-headed one, greed quickly gets the better of him as he takes ever more elaborate and violent steps to protect the haul. Every time Hank must confront his simple-minded brother (played by Billy Bob Thornton, who was nominated for an Oscar for inhabiting a pathetic loner with true soul), the film captivates us anew in its tale of fraternal bonds torn apart over material desires. Leaving May 31.
For fans of emotional coming-of-age dramas: The Man in the Moon
A young Reese Witherspoon lights up the screen in this lovely story of growing up on a farm in the South in the 1950s. Under a strict father and a caring mother, 14-year-old Dani feels the beginnings of her adolescence flare up when the older son of a family friend starts hanging around — only to find herself locked in a battle with her older sister (Emily Warfield) for his affections. The plot may be light, but the film is richly textured, winding family history together with a shocking tragedy before arriving at a moment of poignancy and understanding that's rare for teen melodramas. This was the final film by Robert Mulligan, whose adaptation of To Kill a Mockingbird also demonstrated his ease with telling meaningful stories of youth. Leaving May 31.
For those seeking an ambitious literary drama: The Hours
From the seed of Virginia Woolf's Mrs. Dalloway blooms this radical tapestry of femininity and self-expressed identity. Adapted from the 1999 Pulitzer Prize–winning novel by Michael Cunningham, the story of Woolf herself (Nicole Kidman) overlaps with that of a miserable 1950s California housewife (Julianne Moore) and an out New Yorker in the modern day (Meryl Streep). As Matt Brennan has so aptly described, Stephen Daldry's film is one of those sprawling works we admire as much for the attempt to find a grand statement as for the statement it does find. Leaving May 31.
Noteworthy selections in bold.
Leaving May 31
A Simple Plan
Battle Ground
The Big Kahuna
Curse of the Zodiac
The Care Bears Movie (1985)
Dangerous Curves (1989)
Eight Below
Gang Related
The Ides of March
Hostel
Hostel: Part 2
The Hours
Judgement Day (1999)
King of the Mountain (1981)
Kiss the Bride
The Man in the Moon (1991)
The Phantom of the Opera (2004)
Sister Act
Sister Act 2: Back in the Habit
Up in the Air