GLOW, Netflix's upcoming series following a women's wrestling troupe, looks like a hoot: We have Alison Brie as a struggling actress who gets involved in the rowdy underground sport, Marc Maron as her washed-up coach, and (perhaps most importantly) lots and lots of spandex and glitter. While the show doesn't hit Netflix until June 25, the streaming service released some first-look photos to tide you over — and, as promised, 1980s Los Angeles is front and center. How are Brie and Maron holding up in the decade of neon? Let's investigate the looks.
Denim? Check. Brightly colored Volkswagen convertible nearing the end of its life? Check.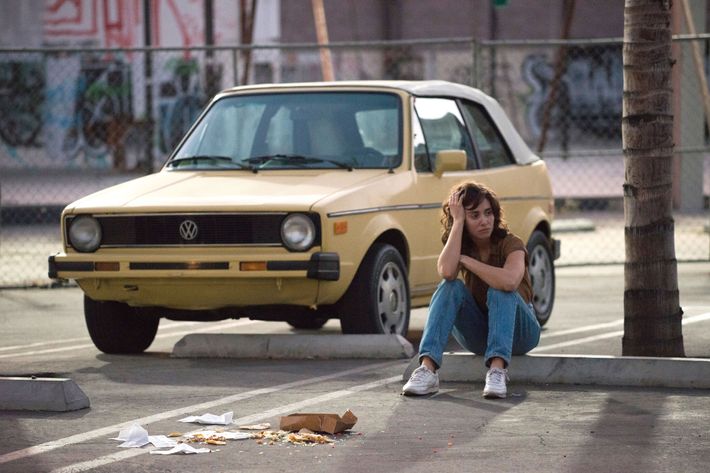 The pornstache to end all pornstaches.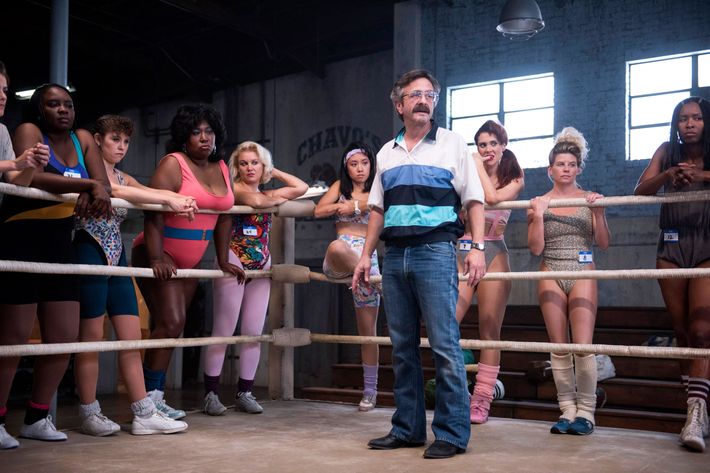 The matching leg warmers add a nice touch to the neon lighting.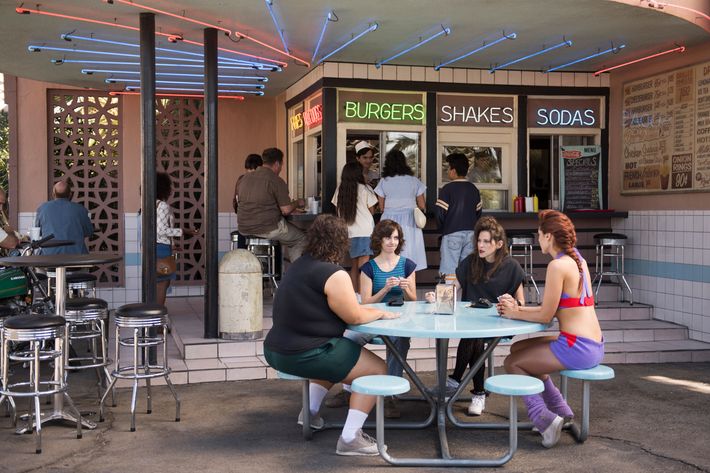 The spandex! The headbands! The jazzercise! The requisite bikini waxes!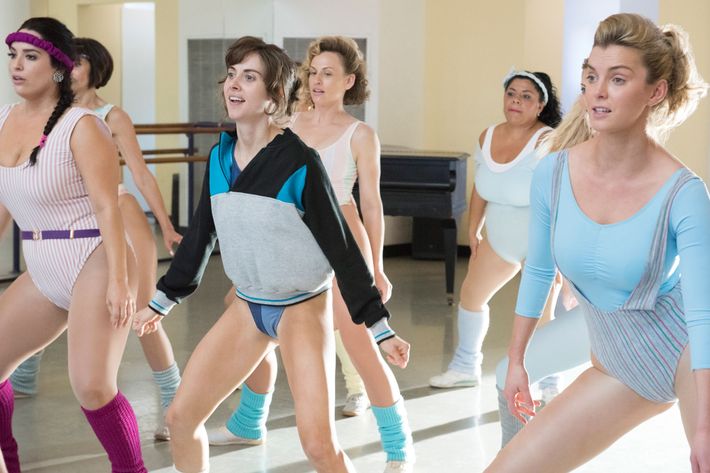 That minimalist bodysuit won't save you from a cervical fracture.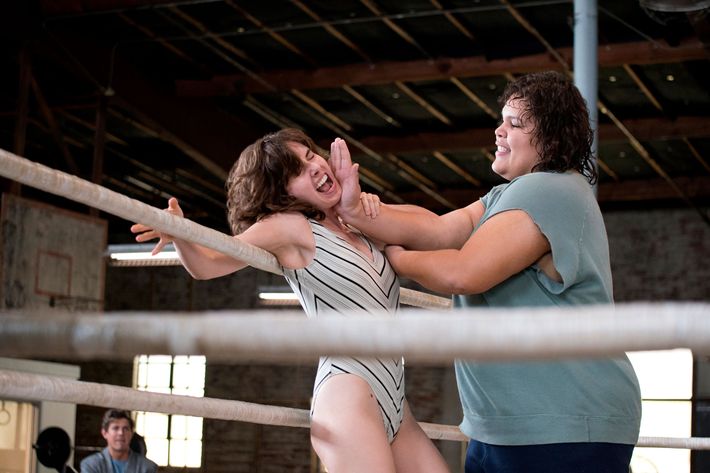 Sure, this may look like an '80s fever dream of Community's Annie Edison at first glance, but rest assured, that simple velvet sweater and acid-washed jeans is a very good look.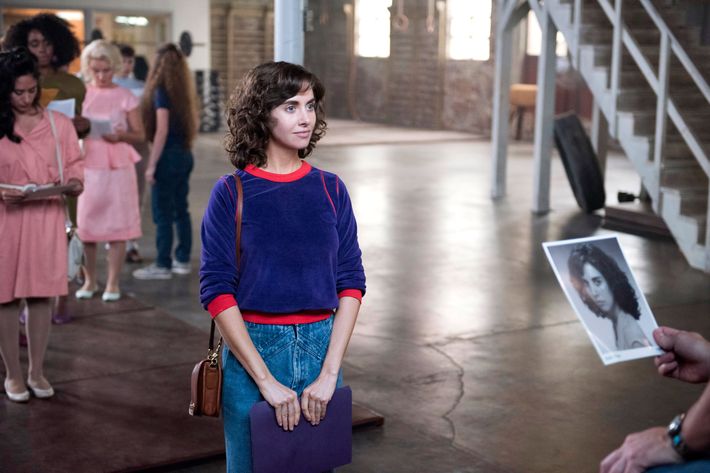 Don't mess with these Gorgeous Ladies of Wrestling.