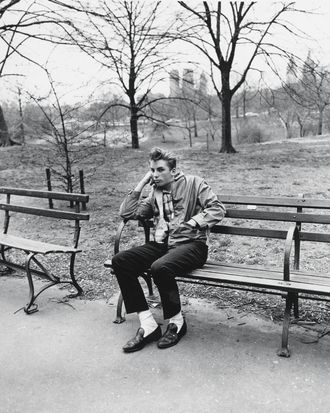 Teenage boy on a bench in Central Park, N.Y.C. 1962.
Photo: Diane Arbus/Copyright © The Estate of Diane Arbus
In the 1940s and '50s, as a newlywed fashion photographer collaborating with her husband, Diane Arbus lived near Central Park. After their marriage broke up in 1959, Arbus moved downtown, within a few blocks' walk of Washington Square. In both parks, she would meet and photograph people, catching them on foot or at rest. Arbus herself cut a memorable figure: a small, pixieish woman, weighed down by several bulky cameras and flash guns, coaxing passersby to pause and pose. Sometimes she'd persuade them to continue the portrait sessions at their homes afterward. If (as many have said) the play between portraitist and subject has a kind of sexual undercurrent, Arbus loved a pickup.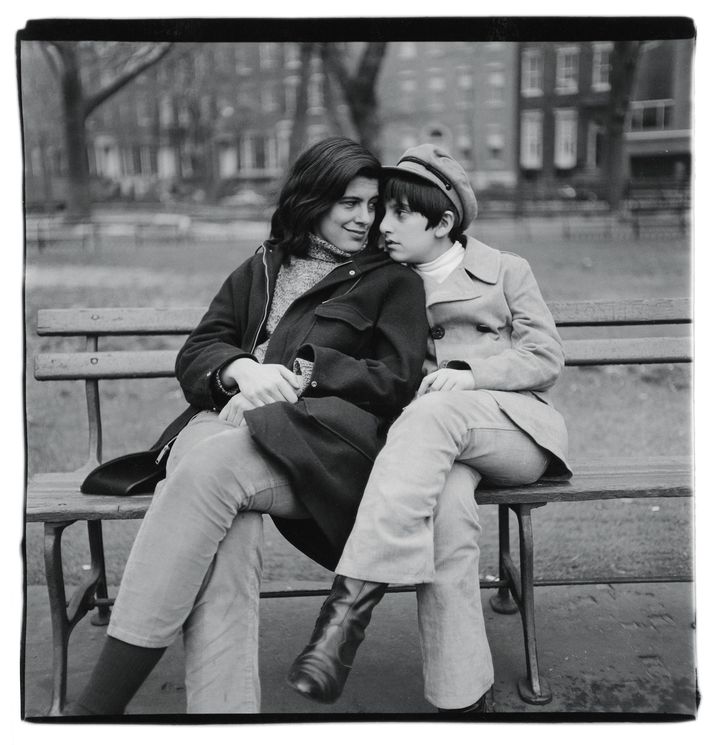 Several of the photographs here, part of a forthcoming exhibit at the Lévy Gorvy gallery in New York, are being published for the first time. They do not necessarily change our perception of Arbus's work. They are simply — and it's anything but simple, mind you — amplifications of the body of work we know: the square, medium-format print; the often visible edge of the negative; the breathtakingly perceptive sense of the otherworldliness of strangers framed in the viewfinder. Only one image is sit-up-in-your-chair startling: the affectionate portrait, seen directly above, of Susan Sontag and her son, David Rieff. Sontag, after all, is the woman who wrote, not uncritically: "A large part of the mystery of Arbus's photographs lies in what they suggest about how her subjects felt after consenting to be photographed. Do they see themselves, the viewer wonders, like that?"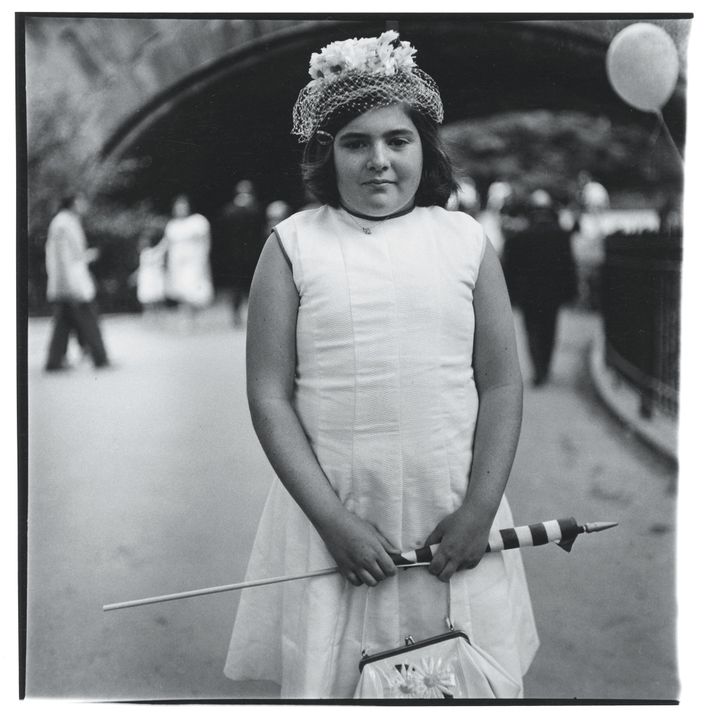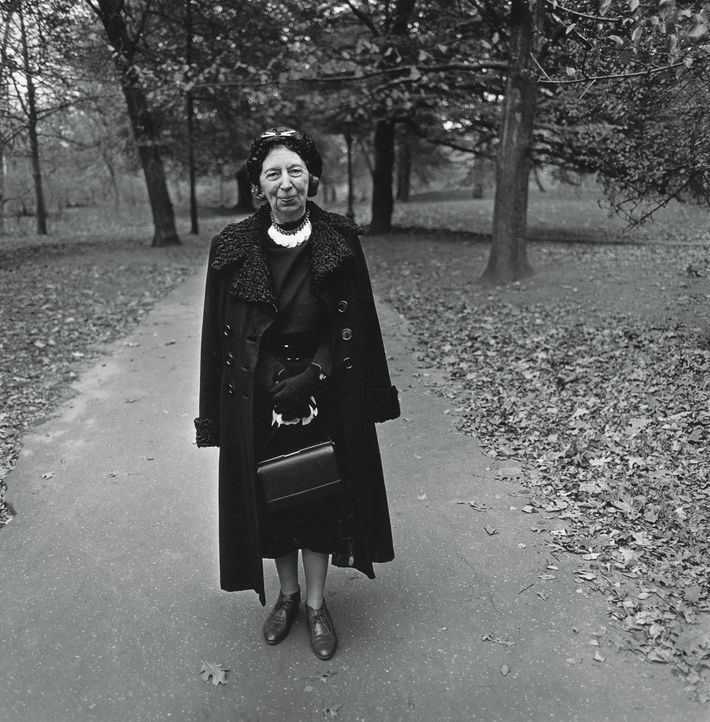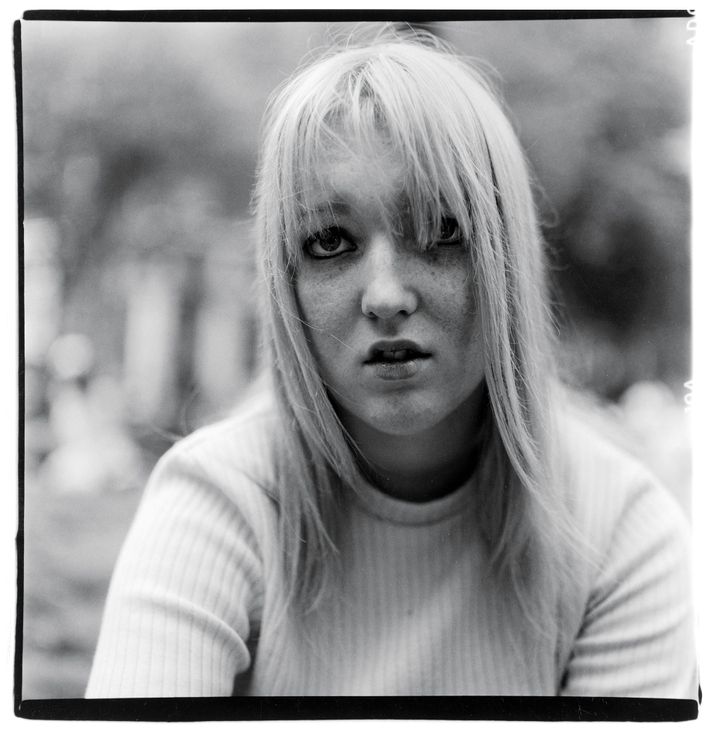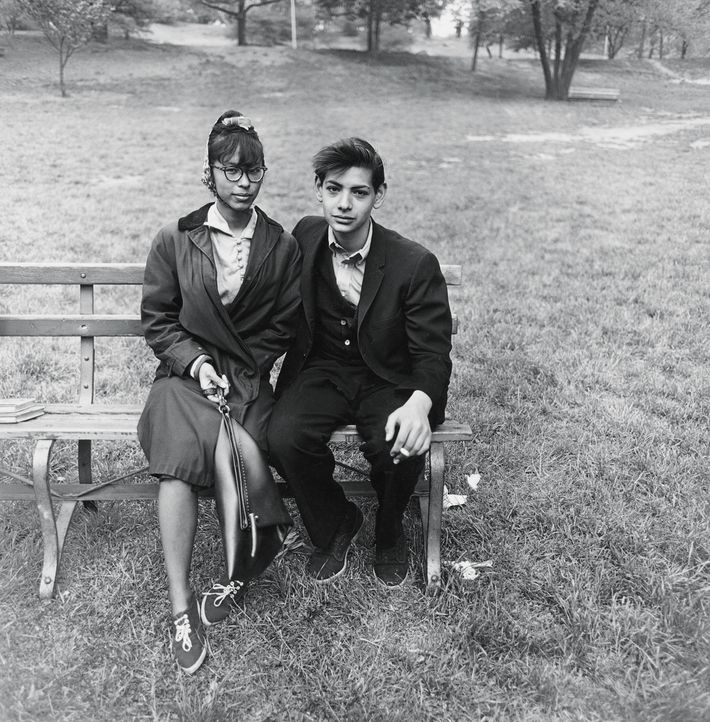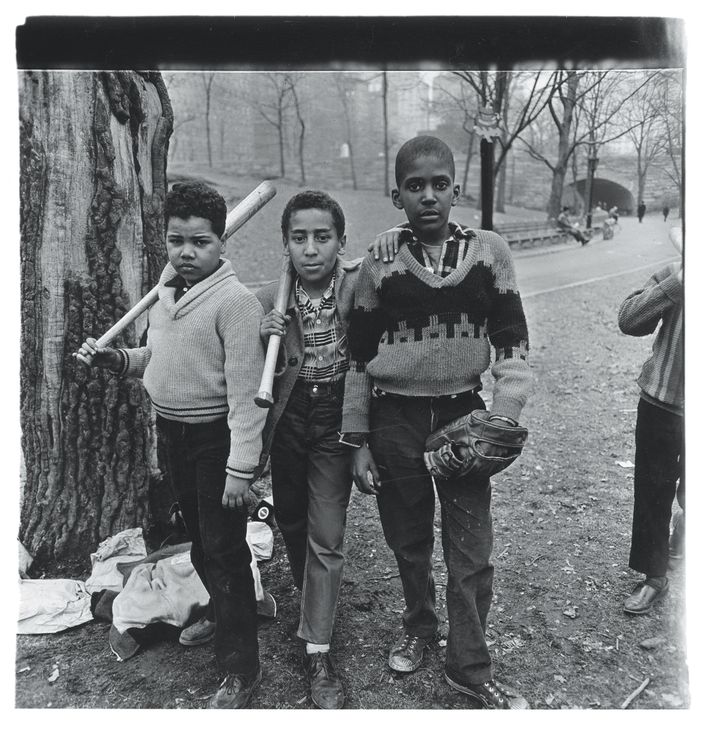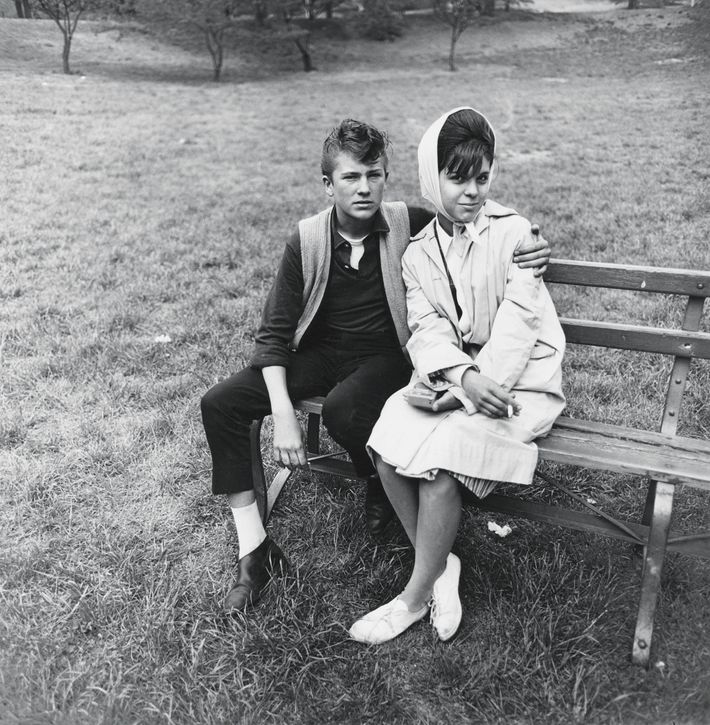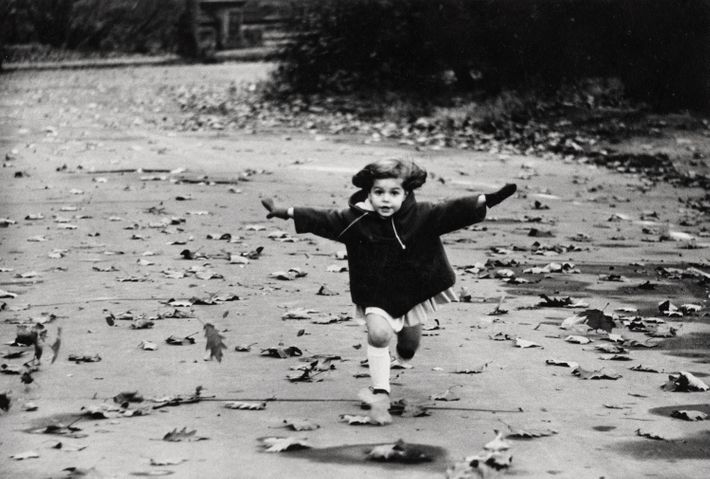 Diane Arbus: In the Park opens at Lévy Gorvy today.
*This article appears in the May 1, 2017, issue of New York Magazine.