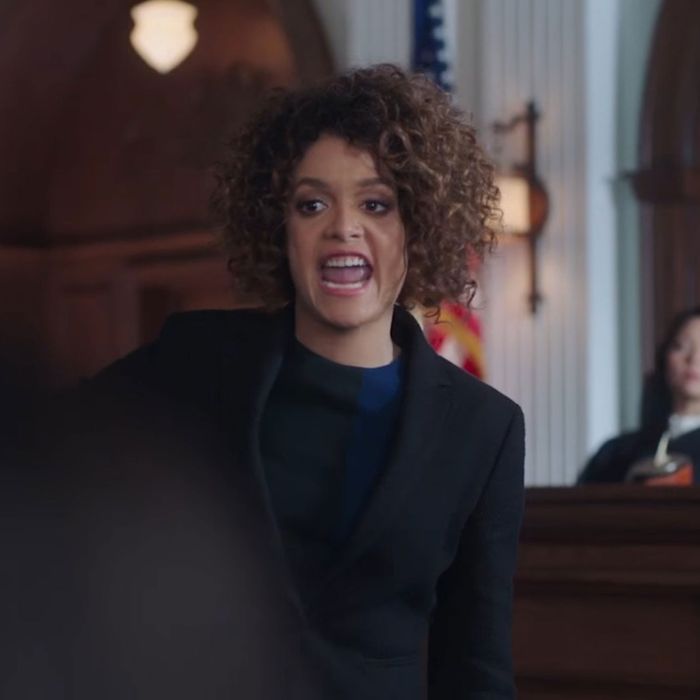 For the People stars Britne Oldford as a rookie public defender.
Photo: ABC
At ABC's spring upfront today, the network debuted some first looks at its latest series, which are pretty much what you might expect from the network. The highlights include a new Shondaland series (fast-talking legal drama For the People) a medical drama (The Good Doctor, which stars Bates Motel's Freddie Highmore), and few high-concept sitcoms (The Mayor, The Gospel of Kevin). We've collected the trailers for all of ABC's new offerings below. Peruse and snark at will!
Dramas:
For the People
Given that this is a Shondaland show, we're so excited for everyone to start sleeping together.
Ten Days in the Valley
Here's a thriller about a TV writer for all the TV writers out there.
The Good Doctor
After Bates Motel, Freddie Highmore is far too creepy to take seriously.
Deception
Finally, the magician drama for which we've all been clamoring.
The Crossing
Spooky.
Comedies:
The Gospel of Kevin
Nobody tell The Leftovers about this.
Splitting Up Together
This is so grim if you think of it as an Office sequel.
The Mayor
But how often will Lea Michele sing?
Alex, Inc.
Zach Braff has a podcast!