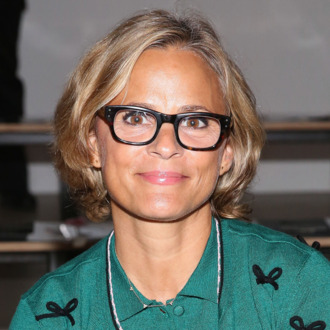 Amy Sedaris, perfect person
Amy Sedaris is getting a new TV show. At Home With Amy Sedaris will air on TruTV in the fall of 2017 and star the comedian as herself. This is all very exciting. Amy Sedaris is one of the special ones.
While Sedaris has appeared in guest or recurring roles since Strangers With Candy ended in 2000 — most notably as Princess Carolyn on BoJack Horseman and Mimi Kanasis on Unbreakable Kimmy Schmidt — there has been nothing on TV from her wonderful, specific brain ever since. (Note: Strangers co-creator Paul Dinello will serve as a consulting producer on the series.) She has released two popular books, however — I Like You: Hospitality Under the Influence and Simple Times: Crafts for Poor People! — and it appears they are the basis for the overdue series. The announcement called the show a "one-of-a-kind mash up of hospitality, variety, and talk show formats," which seems to translate to "We've given Sedaris a budget and a half-hour time slot for her to do anything she wants." You know that song "Shelter From the Storm" by Bob Dylan? This news is like the shelter part. All other news is the storm part.