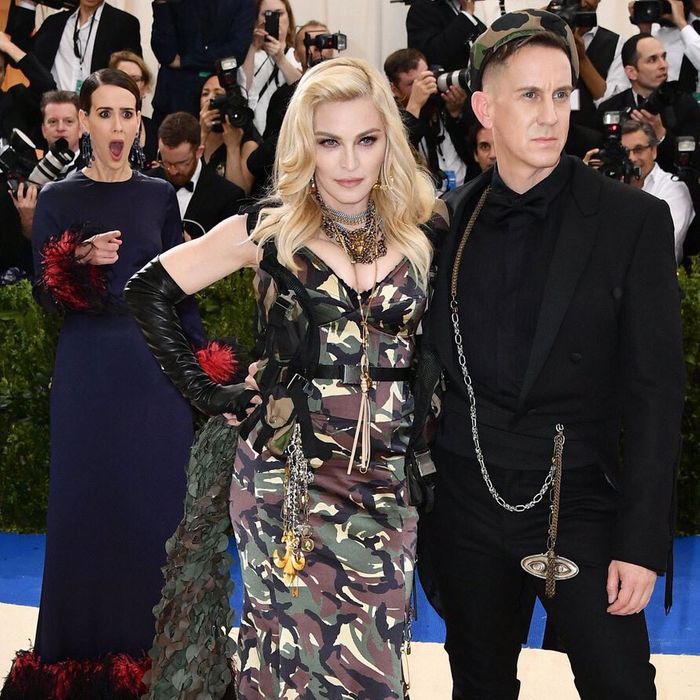 Sarah Paulson is all of us.
Photo: @GIRLposts/Twitter
The Met Gala is many things: a walking display of avant-garde fashion (especially with this year's theme), a celebration of a particular designer or movement, but, above all, a celebrity summit. Every year, all the "It" girls and guys — plus those who never stop being "It" — descend upon the Metropolitan Museum of Art for what can best be described as adult prom. There, these famous people serve elaborately peculiar looks, flaunt new relationships in front of their exes, and take lots and lots of group selfies. It's not about what you wore, but who you were seen wearing it with! Let's relive Met Gala 2017 through its best pop-culture moments from behind the scenes, and a few you might've missed going down on the red carpet.

Ménage à trois?
You can't sit with us.

Get Out 2?

We see you, Brie Larson.

And you, A$AP Rocky.

Still see you, dude.

The coolest kids.

It's not a party until Jaden Smith arrives.

Sarah Paulson, practicing her surprised face for the Emmys.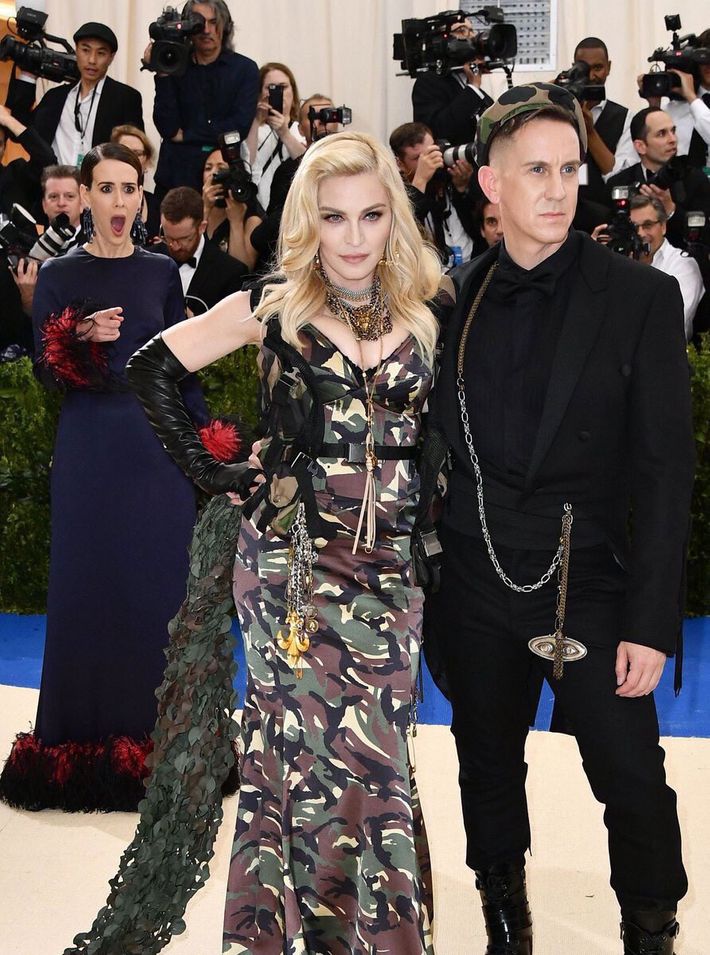 Also Sarah Paulson, karaoking with Jessica Chastain.

Spotted: Frank Ocean in the wild.

A heist at the gala.

Ocean's 9?

For the culture.

You never know Who you'll run into in the bathroom.

The Met Gala just got woke.

Just a couple of scammers.

Fanfic.

Our hearts may never go on again.

Time for bed.