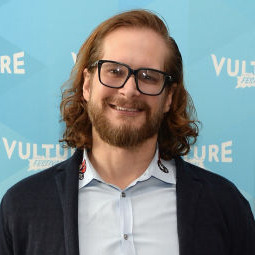 At a panel at Vulture Festival on Saturday, Bryan Fuller thrilled an adoring audience with his childhood memories of the Snake River Killer, who terrorized the Idaho-Washington border area in the late 1970s. "I grew up in a very small town in eastern Washington state, and there was a serial killer in that town," the man behind NBC's Hannibal and Starz's American Gods told fans. "This was my childhood."
"It was very Lynchian in that it was small-town America that was perverted in a very appie-pie way. Fourth of July, somebody would go missing. The carnival comes to town, somebody would go missing," Fuller said. "And there was a mythology that evolved in the town around the brown van" that one of the victims was spotted talking to before she disappeared.
Another part of the local lore weaved around a suspected triple murder at a theater. "These two girls who were walking by the [Lewiston] Civic Theater got lured in by the killer, then the janitor showed up, interrupted them, and was also murdered. Then [the killer] disposed of the three bodies," Fuller said.

Adding to the mystique, the killer was never caught, and the town was divided by the question of the killer's true identity. Vulture TV critic Matt Zoller Seitz, who hosted the panel, echoed the audience's thoughts: "That's a movie I would like to see." Perhaps directed by Bryan Fuller?