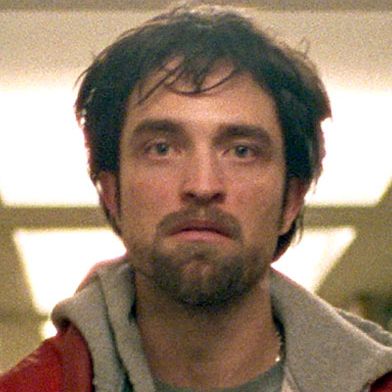 The Square, Good Time, and The Beguiled.
Photo: Magnolia Pictures; A24; Focus Features
The 2017 Cannes Film Festival is now all wrapped up, but there's still plenty to talk about. What films, performances, and scenes are still sticking with us … some for all the wrong reasons? And what should you know about now because you'll be talking about it over the next cinematic year? Here are our picks for some of the more memorable takeaways.
Best performance: Nahuel Pérez Biscayart, 120 Beats Per Minute
Good as Best Actor winner Joaquin Phoenix was in You Were Never Really Here, the real revelation of Cannes was Biscayart. In the sprawling docudrama 120 Beats Per Minute, about a Parisian group of AIDS activists in the 1990s, Biscayart eventually becomes the central figure through sheer charisma. His character knows that AIDS will take his life soon, but he refuses to stop living, loving, dancing, and fighting for what he believes in. The movie brought jury president Pedro Almodóvar to tears, and once you watch Biscayart in it, you'll know why. —Kyle Buchanan
Hammiest performance: Jake Gyllenhaal, Okja
This isn't meant to be a pun about Jake Gyllenhaal's movie Okja, from Korean director Bong Joon-ho, about a rescue effort to stop a giant, genetically engineered pig-hippo from getting turned into bacon. But there's really no other way of describing the insane way Gyllenhaal contorts himself to play a TV nature-show host whose need for attention has subverted all of his animal-loving principles. His screeching voice is at least an octave higher than usual — Gyllenhaal said director Bong asked him to mimic the top part of a guitar above the frets — and his physicality intriguingly floppy. It is, as Vulture's Kyle Buchanan has called it, "a performance so flamboyant, you can see it from space." But the best part may be at the beginning when, in a montage of his character playing with animals, Gyllenhaal sticks his whole head into a bear's mouth. Maybe it's a special effect, but if it's not, man, Leonardo DiCaprio sleeping in a bison carcass has nothing on that. —Jada Yuan
Best vocal performance: The Killing of a Sacred Deer
A lot of actors burst into song this year at Cannes — from Joaquin Phoenix mumble-singing with a dying victim in You Were Never Really Here to the much-talked-about "Chandelier" karaoke scene in Happy End. But we're going with the dark horse here, which is the perfectly bizarre a cappella rendition of Ellie Goulding's "Burn," in Yorgos Lanthimos's thriller. On her first "date" with the mysterious Martin (Barry Keoghan), teenage Kim (Raffey Cassidy) takes him under a tree in a beautiful field dappled with late-afternoon sunlight, and, to set the mood, proceeds to sing him a festival anthem. Between this and the silent dance parties in The Lobster, we suspect Lanthimos might be a bit of an EDM-head. —Emily Yoshida
Best nude scene: Louis Garrel and Stacy Martin, Redoubtable
If an actor goes full frontal, is it really serving the story, or is it mere titillation? That's a conversation Jean-Luc Godard (Louis Garrel) and his young actress-wife Anne Wiazemsky (Stacy Martin) have midway through Redoubtable, Michel Hazanavicius's larky take on the iconic French film director, and it's all the more amusing because the two of them happen to be full-on nude while they're debating the issue. (One does wonder, even with Garrel's hair plucked to look more like the balding director, whether Godard ever boasted such a banging body.) —KB
Best nude scene, part two: L'Amant Double
We've already told you about the hilariously explicit match cut at the beginning of this Francois Ozon thriller, where the female lead's spread vagina dissolves into a close-up of her crying eye. I have to think that gynecological close-up was performed by a body double for female lead Marine Vacth, but then again, she and her co-star Jérémie Renier do more than their fair share of nude encounters in the rest of this twisty, kinky thriller, which would put the Fifty Shades franchise to shame. —KB
Squirmiest scene: The Square
Swedish director Ruben Östlund's Palme d'Or–winning The Square is full of uncomfortable moments, but none will make you involuntarily shiver just thinking about it more than what viewers are calling "the monkey man scene." Deep into a movie that is essentially a thought experiment on trust, our protagonist, museum curator Christian (Claes Bang), has made the ill-advised decision to invite an ape-like performance artist (Terry Notary, who does movement choreography for the Planet of the Apes films), as entertainment to a black-tie fundraiser gala. At first, the monkey man's primal casing of the ballroom — grunting, using braces on his arms so he can leap from table to table on all fours — adds an exciting edge to an otherwise stuffy event. But as the simultaneously riveting and terrifying performance goes on and on, and gets more and more out of control, the question arises: Who, if anyone, is going to put a stop to this? It's a scene that more than justifies Östlund's two-hour-and-20-minute run time. —JY
Best surveillance-camera footage: You Were Never Really Here
This is a packed race, considering it's a Michael Haneke year, and a crime-heavy competition with lots of characters sneaking around in places they shouldn't be. But the prize must go to Joaquin Phoenix's twin attacks on child traffickers in You Were Never Really Here, wielding nothing but a ball-peen hammer and some crazy night-vision eyes. Director Lynne Ramsay lets the rotation between cameras do the editing for her, resulting in an off-kilter, but fist-gnawingly exciting bit of vengeance. —EY
Best pre–title card shot: Blade of the Immortal
At the gala screening of Takashi Miike's 100th film, the hyped crowd burst into applause as the splashy, calligraphic title card appeared on the screen. But what they were really applauding was the insanity of what had come just before: Our dismembered hero Manji (Takuya Kimura) had just been dosed with "bloodworms" that made him endlessly regenerable no matter how badly he was maimed in battle. His severed hand lay on the ground, but the gore quickly turned into writhing, CGI worms that wriggled around until they found the rest of his arm and — snap! — sucked it back together. It's hard to believe it was only a taste of the gonzo violence to follow. —EY
Worst mom: Emma Suárez, April's Daughters
It wouldn't be fair to spoil the bulk of what goes down in Michel Franco's quietly deranged Un Certain Regard entry April's Daughters. But we'll just say that teen mom Valeria, one of the eponymous offspring, is right to want to keep her mother away from her newborn daughter, and not just because she's a little bit of a busybody. Valeria's mothering skills may be lacking, but April (Suarez) goes from hippieish busybody to pulling off a reverse Mildred Pierce on her own daughter. And if you know what we mean by that, you understand that it's way more stressful than changing a few diapers. —EY
Best mid-film makeover: Robert Pattinson, Good Time
Elle Fanning's teen alien goes punk for her musical debut in How to Talk to Girls at Parties, and the forlorn Setsuko (Shinobu Terajima) finds a whole new persona when she puts on a blonde wig in the Critic's Week highlight Oh Lucy! But the prize must go to Robert Pattinson for his desperate bleach job in Good Time, if only for the circumstances surrounding it. His Connie has invited himself into a stranger's house, and made himself at home while hiding from the cops, and when his host's teenage granddaughter discovers him with a head covered in bleach stolen from the bathroom, he shrugs. His explanation? "Guess I'm kind of a weirdo." —EY
Most ridiculous use of CGI: Based on a True Story
There are plenty of hilarious moments in Roman Polanski's Misery meets Single White Female thriller, but we still can't get over the one that shall forever after be known as "Eva Green Computer Face." Emmanuelle Seigner plays Delphine, a J.K. Rowling–level author with a bad case of writer's block, who naïvely opens her home to her self-proclaimed "biggest fan." That's Elle, played by Eva Green, who comes with red flags the size of skyscrapers and has a tendency to stare at Delphine like she wants to devour her life. Which, of course, she does. Delphine's sanity and self-confidence begin to fray, until one morning she opens up her laptop and — EVIL SURPRISE! — Eva Green's disembodied face comes flying out of it, screaming some insults about how Delphine is a hack who will never write again. It's so wonderfully lowbrow, I laughed and clapped to myself for at least two minutes straight. —JY
Most seductive use of jewelry: The Beguiled
When Colin Farrell's wounded Union soldier, John McBurney, winds up in the care of a girls' seminary in Virginia at the tail end of the Civil War in Sofia Coppola's The Beguiled, he sets loose a flurry of hormones as the Southern belles residing there scramble over one another to get his attention. Nicole Kidman's stern headmistress clearly feels something stir as she sponges down his body, and Elle Fanning's student straight up kisses the man while he sleeps. But no one plays the long game better than Kirsten Dunst's wilting-flower teacher Miss Edwina, who one morning shows up in a new dress buttoned up to her chin and topped with a sparkling broach she hasn't worn in months. In may not seem like much to our modern eyes, but judging from John's reaction when she walks in the room, it's as if she showed up naked but for a string of pearls. Because what else is a neck broach, strategically placed, other than a symbolic key to the carnal pleasures that lie beneath? —JY