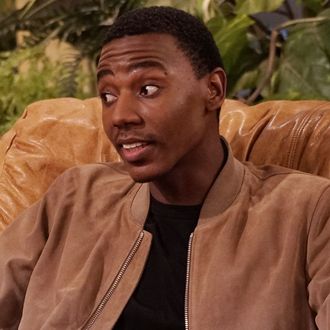 At a Vulture Festival panel Sunday, the cast of The Carmichael Show explained why they changed a line about Barack Obama being shot in the first season* — the live studio audience was just too shook up by it. The show does two tapings of every episode to get fresh reactions to the jokes, which allows them to refresh and rewrite things between tapings. The show's creator and star Jerrod Carmichael said his background as a stand-up made him not want to tell the same jokes to the same people. "You know the audience is lying to you if you have one audience," he explained.
During a taping in season one, "Jerrod thought it would be funny to run in and say 'I just heard Obama got shot,'" said David Alan Grier, who plays Carmichael's dad on the show. "And the whole audience just left us." For the second taping, the line was tweaked to reference Oprah Winfrey being shot instead. The idea being, it would still be sad — but not quite as devastating to the audience as Obama.
* This post originally stated that the line was said while taping The Carmichael Show's upcoming third season. It has since been corrected.