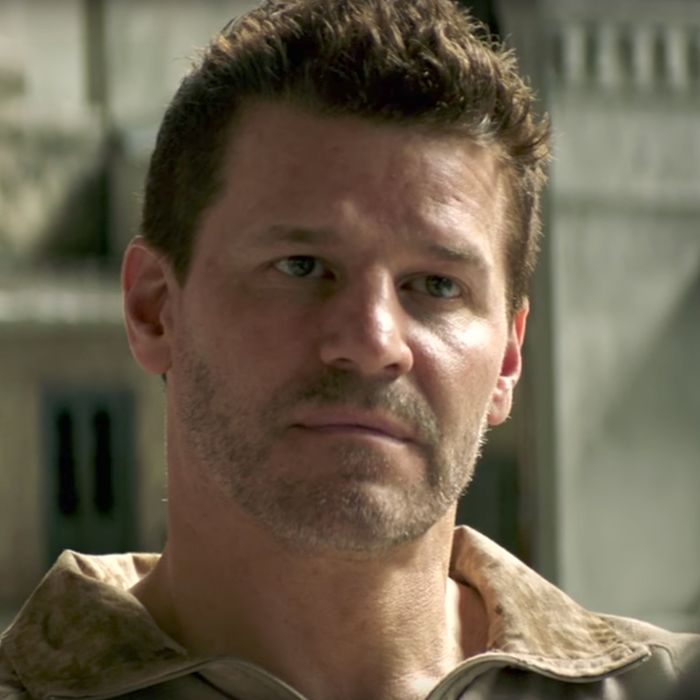 Despite its reputation as the most old-fashion broadcast network, CBS previewed a surprisingly eclectic set of new TV shows at its upfront today. The offerings included a trailer for Star Trek: Discovery, which will debut on its streaming service this fall, and Big Bang Theory prequel Young Sheldon, as well as new sitcoms like 9JKL and Bobby Moynihan's Me, Myself, and I. Finally, we have CBS's bread and butter: procedurals that could run forever — see S.W.A.T. and David Boreanaz's SEAL Team. Watch all of CBS's trailers below.
Comedies:
Young Sheldon
Mostly, this makes us wonder if Ziggy really did do it in Big Little Lies.
9JKL
Oh, look, it's Bert! And Liza Lapira! Justice for Trophy Wife, and Don't Trust the B— in Apartment 23!
Me, Myself, and I
But will this be enough to fill the drunk-uncle-shaped hole in your heart (or liver)?
Dramas:
Wisdom of the Crowd
Giving Jeremy Piven immense power seems like a great idea. Nothing wrong here.
S.W.A.T.
Part of the goal of this show seems to be to confuse NCIS fans who think all four-letter acronyms are the same.
Seal Team
Network TV, as a medium, could not survive without David Boreanaz, and so here he is again.