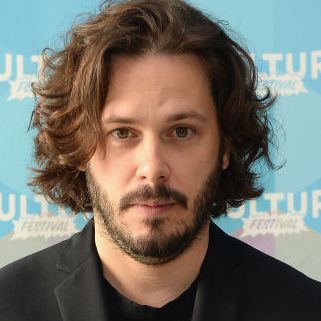 Edgar Wright.
Photo: Andrew Toth/2017 Getty Images
Few directors can weave musical cues into their films quite like Edgar Wright, as evidenced by a body of work that includes Shaun of the Dead (killing zombies to Queen!), Spaced (a telepathic gunfight to the Bluetones!), and The World's End (pub-hopping to the Doors!). So, naturally, music was the main topic of conversation during Wright's Vulture Festival panel on Saturday afternoon, but when the chat steered its way to his newest film, Baby Driver, music took a backseat to his thoughts on an additional cinematic topic: the use of green screens for car chases.
After attendees were treated to the opening scene of Baby Driver — it's pretty epic, prepare yourselves accordingly — Wright was quick to explain just how difficult it is to film a truly authentic car-chase sequence. "I've done some car stuff in Hot Fuzz and The World's End, and even in Shaun of the Dead, but nothing to this extent," Wright told the crowd. "Car chases are as painstaking to make as they are to watch. There's no easy shot — every shot needs to be safe. Everything takes a long time."
But perhaps most interesting, Wright emphasized the importance of filming car chases fully in their natural high-speed element, as opposed to shooting the vehicles' passengers in a separate green-screen studio.
"Another thing that we did in this sequence, which sort of flies against what people are doing in other movies now — not mentioning any names of any current, big car-chase movies — but a lot of those actor shots are on green screens," Wright explained. "Those guys are nowhere near the rest of the action — usually that's on a practical level. They might be shooting in Atlanta and other people are in Iceland, or something. Again, not mentioning any names. But we shot all of the actor shots for real on the freeways."
By doing this, Wright thinks you get a dimension to actors' performances that wouldn't otherwise be possible. "You can see that in the languages of the actors on screen — in real time, they're thinking, Are you crazy?" he continued. "Jon [Hamm] and Ansel [Elgort] are all on the I-85. It adds so much realism to it."
Baby Driver comes out on June 28. Until then, speculate wildly as to who Wright is mildly dissing.