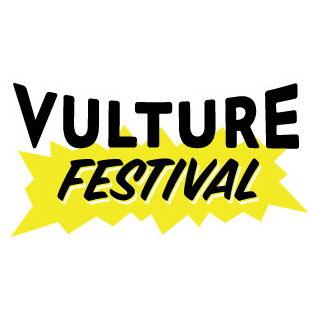 We at Vulture enjoyed planning Vulture Festival so much, we put a mini festival inside our festival, so you can festival while you festival. This year, the AT&T Vulture Lounge at Highline Stages will be filled with music, food, and shopping. The music lineup was curated by Vulture and Ground Control Touring with artists such as Psychic Twin and Patrick Stickles of Titus Andronicus. For food, Grubstreet handpicked some of its absolute favorites like Dominique Ansel's chocolate-chip cookies and Underwest donuts. Lastly, the Strategist is going to have its first-ever pop-up store to offer you a chance to buy Aubrey plaza's favorite lip balm, Maddie Ziegler's favorite hair elastics, and more!
Located next door from Vulture Festival hub, Milk Studios, at Highline Stages, the lounge will be open from 12 p.m. to 9 p.m. each day. Admittance is complimentary for event-ticket holders for the given day. Or weekend-long lounge passes can be purchased through VultureFestival.com for $15 (which includes two complimentary drinks per day). Please note: Space is limited. Throughout the weekend, access will be granted on a first-come-first-served basis.
Read the full line-up below:
SATURDAY

GRUB STREET'S ABSOLUTE BEST LINEUP
12:00 p.m.–2:00 p.m.
Donut (Underwest Donuts)
Pretzel (Lafayette Grand Café & Bakery)
2:30 p.m.–4:30 p.m.
Babka (Breads Bakery)
Hero (Alidoro)
5:00 p.m.–7:00 p.m.
Chocolate Chip Cookie (Dominique Ansel Kitchen)
Báhn Mì (Lucy's Vietnamese Kitchen)
Plus Tacombi Tacos All Day!
LIVE MUSIC
1:00 p.m.: Yohuna
3:00 p.m.: Yowler
5:00 p.m.: Snail Mail
7:00 p.m.: Cut Worms
Plus House DJs: DJ Hesta Prynn and Crop Top Mafia
SUNDAY
GRUB STREET'S ABSOLUTE BEST LINEUP
12:00 p.m.–2:00 p.m.
Bagel (Freds At Barneys New York)
Pie (Petee's Pie Co.)
2:30 p.m.–4:30 p.m.
Sticky Bun (Balthazar Bakery)
Desk Sandwich (Court Street Grocers)
5:00 p.m.–7:00 p.m.
Ice Cream From Ample Hills Creamery for Sunday Sundae Bar
Plus Coco + Co. Fresh Coconuts All Day
LIVE MUSIC
1:00 p.m.: Wilder Maker
3:00 p.m.: Psychic Twin
5:00 p.m.: NOIA
7:00 p.m.: Patrick Stickles of Titus Andronicus
Plus House DJs: Jonny Famous and DJ Johnny Cocco