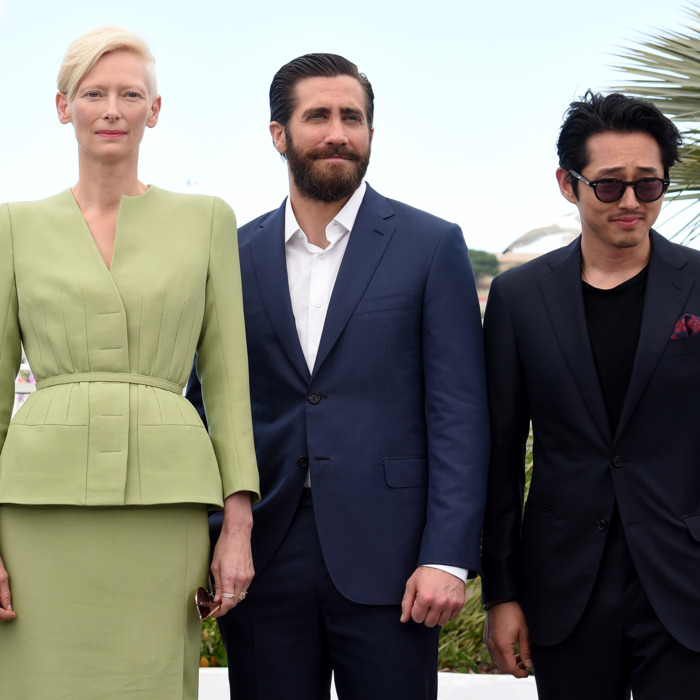 Photo: Stephane Cardinale - Corbis/Corbis via Getty Images
Movies aren't made in a vacuum, but film festivals often feel like they take place in one. At Sundance in years past, I could go a whole week talking about very little other than the movies I'd watched, but this past January, when that Park City event coincided with Donald Trump's presidential inauguration, the usual chit-chat took a backseat and the film-festival bubble was constantly punctured. If anything, that's even more true at this year's Cannes Film Festival, where journalists no longer hop on Twitter after a screening simply to see what their peers are saying about a competition title; instead, they're more likely to be searching for what's happening with Donald Trump during the two hours that were spent in a dark screening room with nary a breaking-news alert to distract.
It's no surprise, then, that many of the questions asked at the Cannes press conferences are political in nature, though even when they aren't, Trump-related statements always find a way to pop through. Jake Gyllenhaal, for example, is just about the last celebrity to free-associate on a topic other than the film he's there to discuss, but when asked a question at the press conference for his film Okja the other day, he finished his answer with an unrelated note about the investigation into Trump's ties to Russia: "I'd like to add," Gyllenhaal said, "that I'm also very excited about the appointment of Robert Mueller."
Okja is fairly political itself. Directed by Bong Joon-ho, it's the story of a little girl trying to reunite with her genetically engineered super-pig pet, but along the way, the director makes detours to satirize corporate malfeasance and animal cruelty, among other hot topics. Tilda Swinton plays an antagonist who has designs on the super-pigs, while The Walking Dead's Steven Yuen is one member of a ragtag group trying to liberate the animals. Today, at a gathering for press, I asked the director and stars how they're navigating their artistic ambitions at a time where the tumultuous state of world affairs is at the forefront of everybody's minds.
"We all need to find perspective," Swinton replied. "We have to keep breathing — in and out — and keep working, keep putting it out there. I mean, what's the alternative — that we just go under the duvet and don't come out? It's befuddling, but it's life, and it's evolution rolling on."
Bong noted that while Okja was in post-production, the president of his native South Korea went to jail and Donald Trump was sworn in to lead the United States. "So many strange things happened," he said wryly.
But it was Yeun who confessed to still finding the right balance between his art and the world around him. "You read Twitter and you freak yourself out," he said. "I'm right there with you. I do that. I've learned to turn it off, because the goal is still the same: I don't mean to get real ethereal about it, but the goal is always compassion."
And ultimately, that's how a movie like Okja — which has spurred many post-screening conversations on the Croisette — can have a tangible effect on the real world. "The cool part is that I don't think art has ever shied away from this battle," Yeun said. "This seems fresh and scary and new, what's going on these days, but it's also what's been [going on]. It's always kind of been this way, we just somehow put a spotlight on it now. Maybe the internet did it, or maybe we have a gnarlier version of what it is."
Added Yeun, "I hope that we figure it out. Or it's a constant battle that we face."