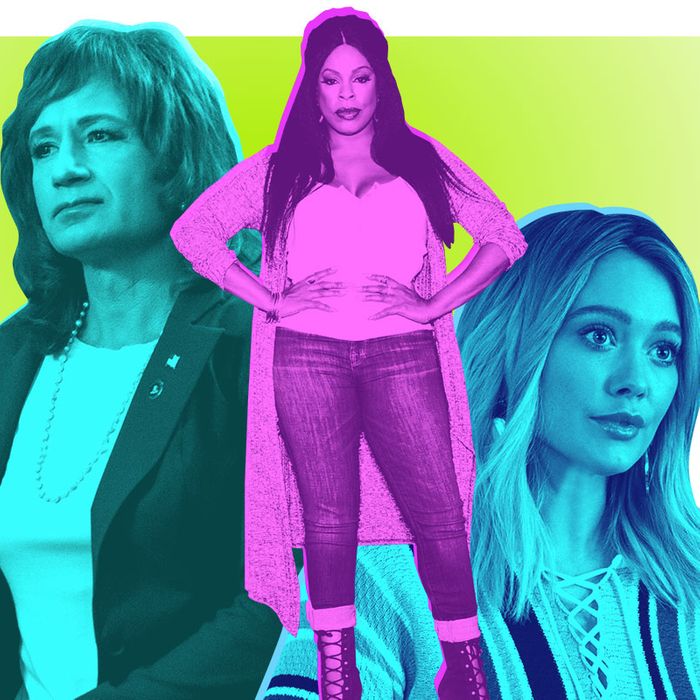 Photo-Illustration: Maya Robinson/Vulture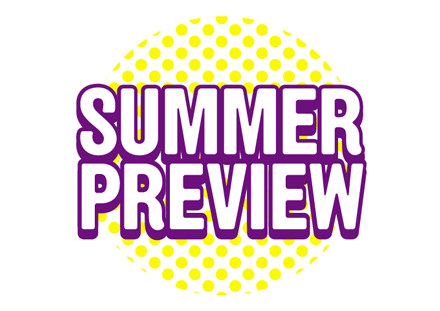 Even if things quiet down in the summer, we're still living in the age of far too much TV. New shows premiere every week, which can be frustrating because summer's when you want to kick back and relax a bit. So it's time to narrow things down to really fit your summer plans. Are you going to spend your summer inside with the A/C blasting? Do you need a show to talk about with your co-workers? Do you want something that'll make you feel like you're on vacation? Vulture is here to break down your options, so let's find the TV show that's right for your summer plans.
If you're hiding inside with air conditioning: Bloodline (Netflix)
Netflix's Florida crime drama has never been quite as compelling as its splashy production values, but it's always worked as great air-conditioning TV. If you find yourself stuck instead on a sweltering weekend — and you have window blinds dark enough to allow you to actually see the characters on your screen — there's no better way to idle away your electrical bill than with the Rayburn clan in their final season of Bloodline. Premieres May 26.
If you're a social butterfly: Unbreakable Kimmy Schmidt (Netflix)
Kimmy Schmidt is the perfect bedtime show, whether you're stumbling home from a party at 3 a.m. or just ignoring everyone's texts and curling up with your laptop for a quiet night to yourself. Each episode will only take about half an hour to watch, and it's guaranteed to deliver at least five out-loud chuckles no matter the time of day. Premieres May 19.
If you want to keep your eye on politics: House of Cards (Netflix)
Don't let the good weather take your mind off the important issues of the day. If you're a conspiracy junkie, why not mainline Netflix's political thriller while plotting out how it's all a coded message about the Trump campaign's Russian connections? Or, since politics is enough doom and gloom right now, maybe just think of House of Cards as an opportunity to live in a world where D.C. politicians are actually competent. Premieres May 30.
If you need something to talk about: Game of Thrones (HBO)
Sure, you can watch Game of Thrones for any number of reasons: You like dragons, the lore is cool, you appreciate it when people say mean things while drinking wine. But at this point, the best reason to watch Game of Thrones is to keep up with everyone else who's watching Game of Thrones. There isn't much else airing in July, so Game of Thrones talk will make make up the bulk of your Monday morning office conversations. Premieres July 16.
If you want a breezy escape without travel: Younger (TV Land)
Summer Fridays have pretty much fallen by the wayside as a concept, but I imagine that watching Younger feels a lot like taking one. Sutton Foster is at her absolute sunniest and Hilary Duff gets to talk about living in Williamsburg. The love triangles are totally compelling, yet not too stressful, and there's a lot of statement jewelry. What more could you want in a summer show? Premieres June 28.
If you're planning to get buff: Glow (Netflix)
Executive produced by Orange Is the New Black's Jenji Kohan, Netflix's new series swan dives into the world of '80s female wrestling — along with all the leg warmers and leotards that come with it. If you're looking for some motivation to go to the gym, or just want to work off some aggression from the comfort of your laptop screen, you'll want to hang out with the Gorgeous Ladies of Wrestling. Premieres June 23.
For a summer full of mystery: Twin Peaks (Showtime)
The David Lynch and Mark Frost small-town mystery that inspired so many other shows returns in May to make TV a little weirder. We won't know much about the new Twin Peaks before it airs on Showtime, but if you're looking for a show that's guaranteed to make your summer feel surreal, this is it. Enough with predictable tedium! Bring on the dream sequences! Premieres May 21.
If you dream of being a stand-up: I'm Dying Up Here (Showtime)
Melissa Leo runs a 1970s comedy club in Showtime's new bell-bottom-filled, L.A.-set series. Escape the quiet despair that comes with trying to break into the comedy world by enjoying the quiet despair of fictional characters doing the same thing — but with funny '70s haircuts! Premieres June 4.
For a nerve-racking weekend: Orange Is the New Black (Netflix)
Typically, Orange Is the New Black is more of a laid-back watch, given how it can meander through the backstories of different inmates while sprinkling in a hefty dose of comedy. This season looks very different, as it starts with a gunshot and will unravel over the course of a tense three days. Hole up with some snacks, and prepare for a white-knuckle binge. Premieres June 9.
If you want a distraction on vacation: Orphan Black (BBC America)
Orphan Black rolls into its final season this summer, wrapping up Tatiana Maslany's epic, multicharacter performance that provided plenty of technobabble along the way. If you like your sci-fi thrillers with a healthy side of comedy — or if you just want a solidly fun little caper with an enjoyable bevy of characters — this is the show for you. Premieres June 10.
If you're spending time at the salon: Claws (TNT)
A crew of manicurists goes on a crime spree in Florida in this TNT show that's made for anyone who has wanted Niecy Nash to let loose. (Read: everyone.) We're not saying that Claws will give you good advice about how to start your own criminal enterprise — it looks like pretty much everything will go wrong for these ladies — but it will surely come with all sorts of great nail-art ideas from the experts. Premieres June 11.