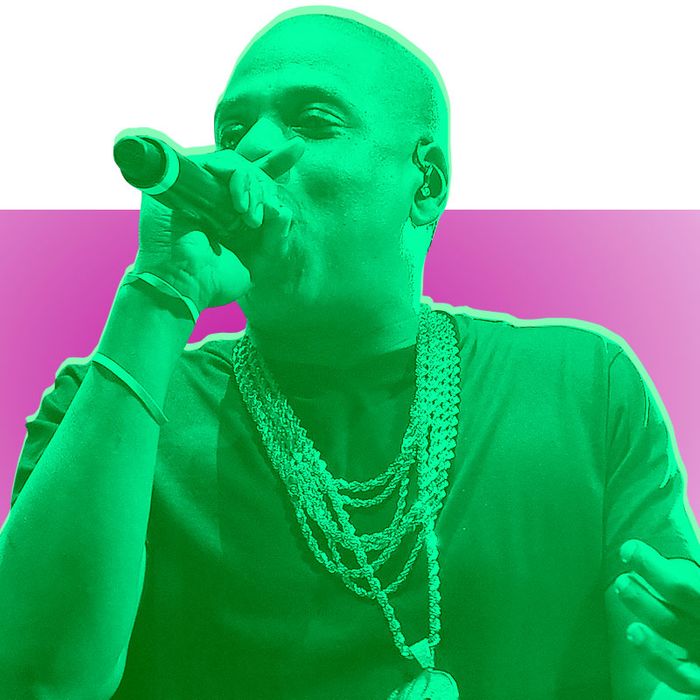 Count on it.
Photo-Illustration: Vulture/Jamie McCarthy/Getty Images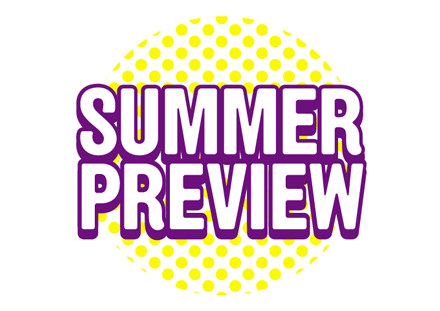 Does 2017 need a new album from Jay Z? Eh. Is 2017 getting a new album from Jay Z? It seems likely. It's been nearly four years since the rapper hooked up with Samsung and put Magna Carta Holy Grail on some phones that no one really wanted in the first place. In the time since, Jay Z has largely focused his attention on his business empire (namely Tidal and his TV ventures), and put his own music on the back burner. Meanwhile, Beyoncé has released two visual albums (one of them might even have been about her husband). Every now and then, Jay will lend his voice, however little of it, to another rapper's song just to stretch his muscle.
These uninspired verses haven't done his legacy proud ("Eat the cake, Anna Mae," he once regrettably rapped to his wife on her own song), which has brought into question if Jay Z has anything left after such a long career. That question, it seems, will be answered sooner than later. All evidence points to a new Jay Z album, his 13th solo, on the horizon. Here's how we know.

Beyoncé's pregnancy.
Before Magna Carta, Jay Z hadn't released an album for nearly four years. Prior to that (and post-non-retirement), he was pushing out albums like clockwork. But it seems all it took to motivate Jay Z into releasing a new album then was Beyoncé giving birth to their first child, Blue Ivy. Just days after she was born, Jay Z released a new song called "Glory," which featured the newborn's cooing. The next year, Jay Z birthed Magna Carta. So it's possible that Beyoncé's pregnancy — and probably also the lingering questions about his role in Lemonade — may have lit another fire under Jay Z's ass. Perhaps he's at his most productive when there's a baby on the way. If we had to put money on it, it wouldn't surprise us if Jay Z delivered his new album around the same time the twins are delivered.

He's been in the studio.
And we know this not just from the occasional feature on DJ Khaled's albums (most recently with Beyoncé on "Shining") or a Frank Ocean one-off, but because he has put new solo music into the world. Last summer, he made a song called "Spiritual" — which he even said he'd been working on since 2015, so he hasn't been entirely dormant — after another wave of police brutality dominated the news cycle. He released it unannounced on Tidal — that's the ease and power of owning your own streaming company. Unlike all his other recent throwaway bars, the song recalled the Hov who earned a spot in the Songwriters Hall of Fame, where he'll be inducted next month.


Also telling is a photo that circulated in February of Jay Z appearing to play new music for his best friend, Ty Ty. Of course, it could be anyone's music, but are we really expected to believe Hov is playing his BFF the new Haim?

His friends are starting to talk.
If Jay Z had wanted to keep a new album under wraps, he probably shouldn't have let Swizz Beatz in on the secret, because he's already blabbed. In an Instagram, Beatz posted a photo of him and Jay Z with the most unsubtle of captions. He could be referring to his own album, but surely such news would only warrant a selfie.

In-demand producer Zaytoven, too, shared his own photo in the studio with Jay Z last November, and has been teasing their collaboration for months. Way back in 2014, Mike WiLL Made-It (who produced Jay's "Beach Is Better") said he'd been sending Jay beats, and that Jay was "recording to them," but there was no telling when they'd come out. Last August, Roc Nation signee Vic Mensa vaguely described what he's heard of Jay's new music as "fresh as fuck." Jermaine Dupri even bragged nearly a year ago that he knows the name of Jay's next album, and it "might be done." Meanwhile, rumors of either a response album to Lemonade or a joint album with Beyoncé have persisted.

He's headlining a bunch of festivals.
As any record label that's ever orchestrated an album rollout will tell you, if your artist is putting out an album in the summer, have them play all the summer festivals. Kendrick Lamar exemplified this strategy best when he signed on to headline Coachella in January, amid hints that new music was on the way, then dropped his album two days before his show. Here's where Jay Z's hybrid of businessman and artist plays to his strengths. He's signed on to headline his own Made in America Festival this year — his first time playing the show since its inaugural year in 2012, the year before he released Magna Carta. Jay Z has performed extensively since then, including at the On the Run tour with Beyoncé in 2015, when she had an album to promote.
He headlined Global Citizen Festival's first-ever show in India just last November, but his festival bookings this summer suggest something bigger is coming: He's also set to headline England's V Festival, the Austin City Limits Festival, and most notably, the Meadows Festival. The latter will be his first hometown-ish festival (it's in Queens, not Brooklyn) since he headlined the 2014 Global Citizen Festival (we're not counting his annual Tidal benefit concerts). V Festival kicks off first on August 19–20, which is about as much of a timeline for his new album as we're probably going to get.

He resigned with Live Nation.
To be clear, this is an extension of an already lucrative partnership between Jay Z's Roc Nation and Live Nation that puts the two sides in business with each other for several more years. Though that doesn't mean it specifically covers the release of his next album(s), like the previous deal did. It does mean that Live Nation will continue to cover Jay Z's touring. And if he's thinking ahead to future live shows — both under his own name and as part of the Roc Nation brand — there's likely a strong reason we'll find out about soon. Our best advice while playing the waiting game: Keep an eye on Tidal.