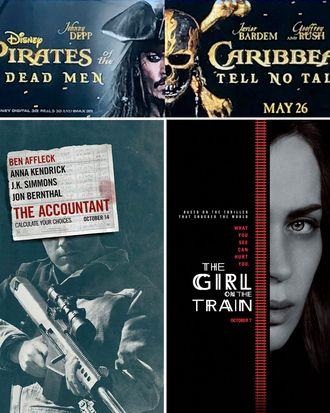 If you're paying through the nose for a movie star to appear in your film, what you're really paying for is that face. You need a famous mug to entice audiences to see your movie, so what does it mean when a marketing campaign obscures the face the studio spent so much for? Is it a simple case of buyer's remorse?
I've been thinking about that recently as I drive around Los Angeles, where many billboards are advertising Pirates of the Caribbean: Dead Men Tell No Tales. The fifth installment in the Pirates franchise, this one arrives in theaters preceded by the worst press of star Johnny Depp's career: After allegations of spousal abuse and misspent millions, Depp's appeal has taken a big hit. How do you advertise a movie where your star is both the main attraction and the biggest liability? It seems that Disney has decided to literally split the difference: In most of the billboards I've seen for the film, only half of Depp's face is shown, the other half obscured by the series' signature skull and crossbones.
It's a hedge I see time and time again: If you're a fan of the half-shown actor in question, you'll recognize him or her immediately, and if you're not … well, at least there's not a full face there courting outright rejection. Just ask poor Ben Affleck, who starred in three films last year and spent almost as much time topping the tabloids. Nearly every movie poster that featured Affleck over that tumultuous year, including the one advertising a film he directed, simply could not cut his face a break: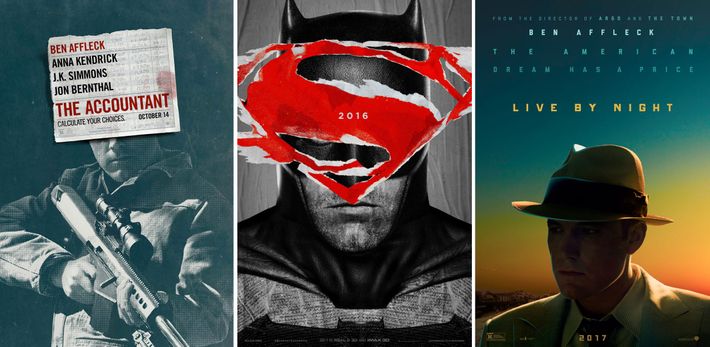 But it isn't just tabloid-stricken stars who get the half-face treatment. When studios take a chance on an actor who's never opened a movie before, oftentimes, they get a little bit bashful about advertising that up-and-comer's face. The Girl on the Train was a major solo vehicle for Emily Blunt, but her half-hidden face on the poster could have belonged to several other starry ingenues … and if you mistook her for someone more famous, all the better. Two years ago, it seemed like every poster was strategically covering someone's face with hair: Bill Hader, Cara Delevingne, and Alicia Vikander all got the half-obscured treatment on the posters for Trainwreck, Paper Towns, and The Danish Girl, respectively. While all of those performers had some credits to their name, they weren't yet reliable movie stars. In short, they hadn't earned full-face privileges.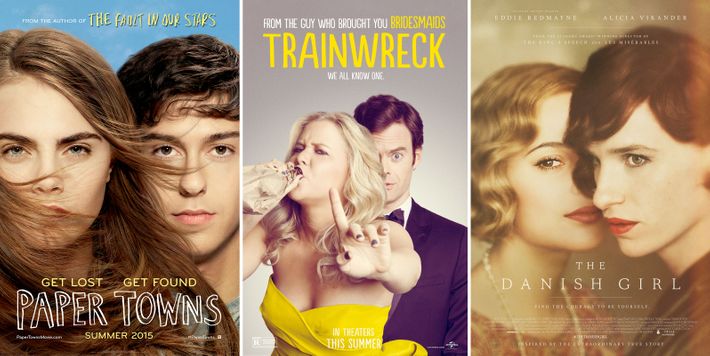 Still, there are worse things than getting the half-face treatment on your way up or down in Hollywood. For nearly his entire career, Tom Cruise's distinctive face has loomed large on his movie posters; Gene Hackman was once said to be so peeved by the size of Cruise's face on the one-sheet for The Firm that he pulled his name off the advertisement altogether. But even Cruise, whose well-marketed mug once seemed to be a contractual stipulation, proved not to be immune to a scandal-related demotion. In 2005, the year Cruise jumped on Oprah's couch to declare his love for Katie Holmes, Paramount declined to issue a domestic War of the Worlds poster with Cruise's face on it. Their dodge worked: War of the Worlds is still Cruise's highest-grossing movie ever.